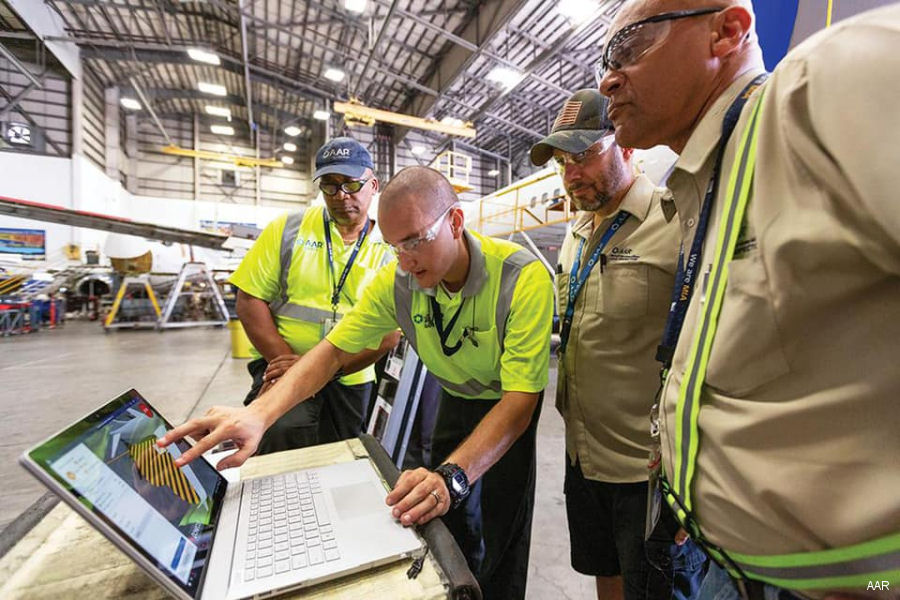 AAR, December 14, 2020 - Wood Dale, Illinois - AAR, a leading provider of aviation services to commercial and government operators, MROs and OEMs, was recognized as the first independent MRO for implementing a Safety Management System (SMS) in accordance with the requirements set forth in the SMS Voluntary Program by the Federal Aviation Administration (FAA), the European Union Aviation Safety Agency (EASA), Transport Canada Civil Aviation (TCCA) and the International Air Transport Association (IATA).

The implementation of the Safety Management System will allow AAR to better serve its customers and the flying public by proactively identify
safety issues and trends before they reach their full potential.

AAR utilized its APRISe™ software, a proprietary closed-loop system for quality and safety management, to facilitate the SMS process. In addition to SMS, APRISe includes everything from investigations to audit findings, customer feedback, injury reporting, import/export compliance and many other functions.

"As of today, the SMS program is fully implemented in our AAR MRO Rockford and AAR MRO Miami facilities. SMS will be implemented at our remaining MRO sites in 2021", says Art Smith, AAR Chief Quality Officer.

"AAR´s SMS implementation meets the expectations of the Flight Standards Service SMS Voluntary Program guidance for acknowledgement of a fully functional SMS," says Tiffany LaTour, FAA SMS Program Office Manager. "Thank you for your continued commitment to improve aviation safety in our National Airspace System and again, congratulations on your momentous achievement."

About AAR: AAR (NYSE: AIR) is a global aerospace and defense aftermarket solutions company with operations in over 20 countries. Headquartered in the Chicago area, AAR supports commercial and government customers through two operating segments: Aviation Services and Expeditionary Services.

AAR's Aviation Services include Parts Supply; OEM Solutions; Integrated Solutions; and Maintenance, Repair and Overhaul (MRO) Services. AAR's Expeditionary Services include Mobility Systems operations.

AAR Corp