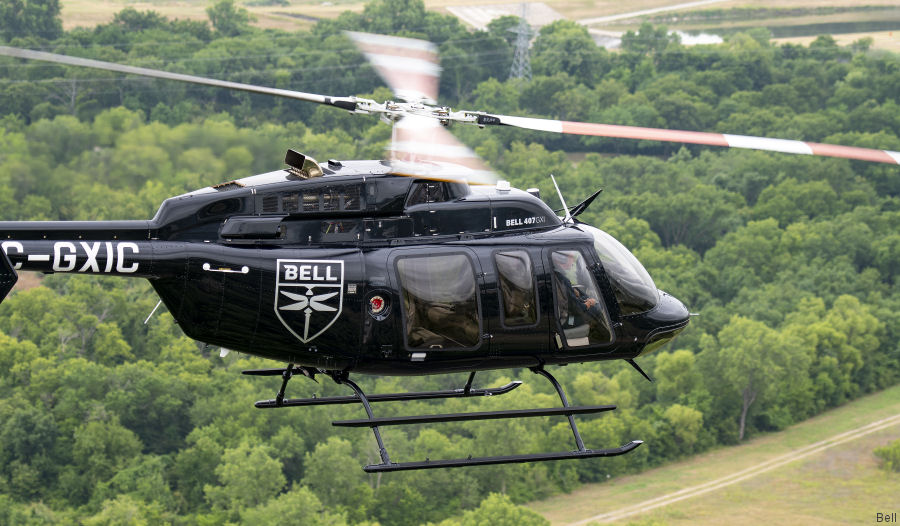 Bell, June 23, 2019 - Paris Airshow – Bell Helicopter, a Textron Inc company, announced that Shin-Nihon Helicopters has placed an order for two Bell 407GXi helicopters, which upon delivery, will make Shin-Nihon Helicopters the first in Japan to operate the Bell 407GXi.

Shin-Nihon Helicopters will use both Bell 407GXi helicopters primarily to perform power-line patrol missions for electric power companies. The aircraft will also contribute to its other missions, which include comprehensive aerial survey and photographing services, and transportation and filming and image analysis.

"The BELL 407GXi's airframe, dynamic components and flight deck contribute to an outstanding record of reliability and low predictable operating costs," said Jacinto Monge, managing director, for Bell North Asia. "We are confident the new Bell 407GXi will deliver exceptional value around safety, performance and reliability for the vital utility and other missions that Shin-Nihon conduct."

Since its founding more than 50 years ago, Shin-Nihon Helicopter has been operating Bell helicopters starting with the Bell Model 47G2.

The Bell 407GXi is outfitted with the new Rolls-Royce M250-C47E/4 dual channel FADEC turbine engine delivering exceptional hot and high performance, fuel efficiency and the ability to cruise at 133 kts/246 km/h. Newly designed executive configuration options bring a modernized look and passenger experience to the five-seat club cabin.

Bell's history in Japan started with the delivery of three Bell 47D-1s to Mainichi Press, Yomiuri Press and Chunichi Press on Nov. 24, 1952. Historically, Bell has supplied most of the helicopters - more than 1,500 aircraft - that have been used or are still in service in Japan.

Shin Nihon Helicopter

Bell Helicopter Japan
Bell 407GXi