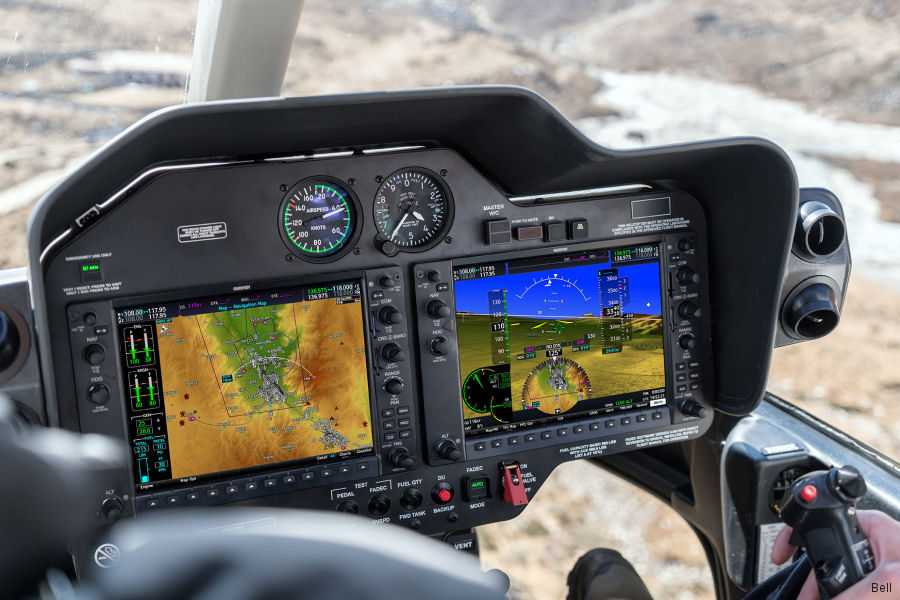 First announced at Heli-Expo 2018 in Las Vegas, the Bell 407GXi incorporates the new Garmin's
G1000H NXi
Integrated Flight Deck, an upgraded Rolls-Royce
M250-C47E/4
dual channel FADEC turbine engine and new executive interior design options.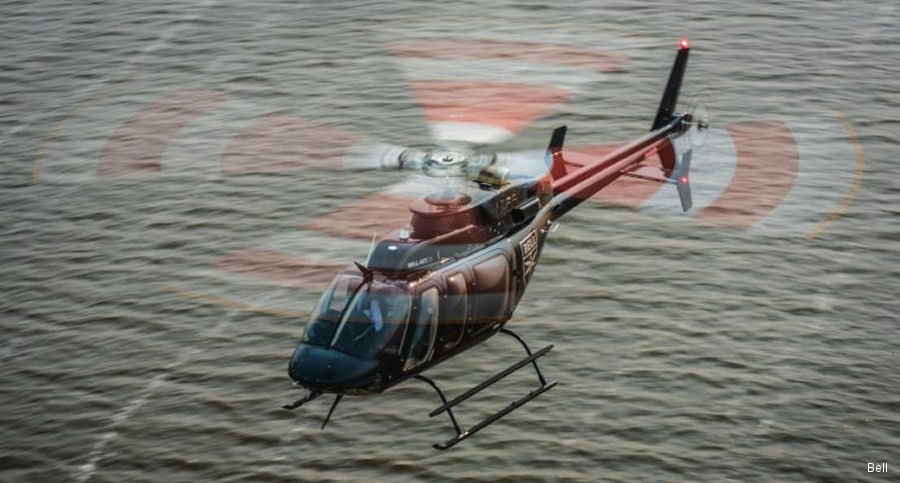 Chinese Certification for Bell 407GXi, 13-Feb-19 : #certificate The newest version of the popular Bell 407, which more than 1400 are in service worldwide, was granted type certificate validation by the Civil Aviation Administration of China (CAAC) opening a new big market for the GXi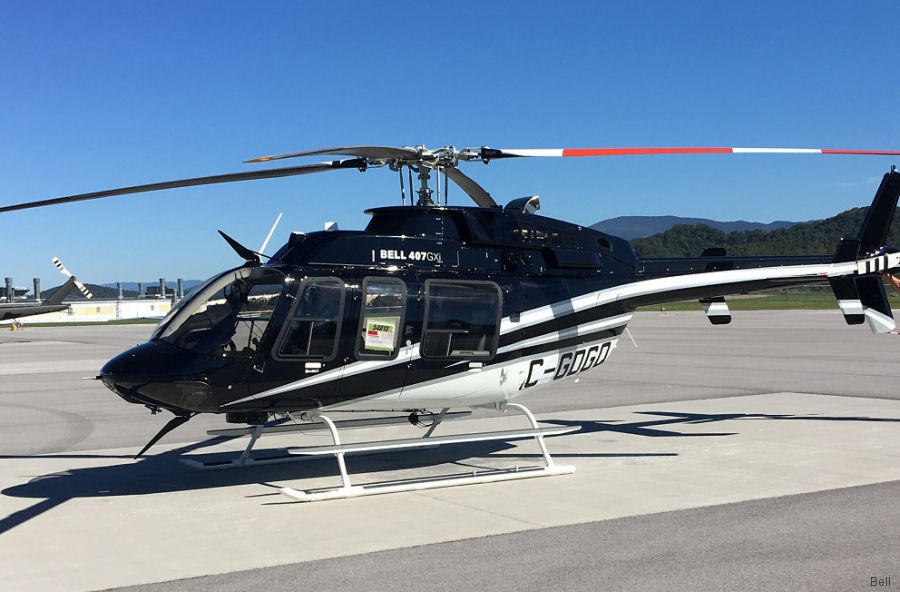 Bell 407GXi Certification by FAA, 30-Oct-18 : #Bell407GXi Bell 407GXi Certified by Federal Aviation Administration (FAA). First one delivered to Eagle Copters Chile
List of Operators of Bell 407GXi
From
Organisation with model 407GXi
1996






Construction Numbers on database of 407GXi


C/N
Year
History
54567
2014
C-FIWN : 407gxp Bell Canada from Jan15, conv to 407GXi

54805
2017
C-FRLD : Bell Canada from Apr17

54806
2017
C-GXIC : Bell Canada from Sep17, test serial C-FYJV

54812
2018
N407TV : Bell from Nov18, test serial C-GDXU

54813
2018
C-GDGQ : Bell Canada Jun/Oct 2018
: Eagle Copters, to Chile


: Eagle Copters Chile

54828
2018
C-GAEP : Bell Canada
N527MT : Bell from 19dec18

54829
N528MT : Bell Jan19, test serial C-GHFZ

54832
2019
C-GIKW : Bell Canada Jan19, test serial C-GLZC
N481BH : Bell Feb19

54842
N34NX : Bell Feb19

9 C/N.