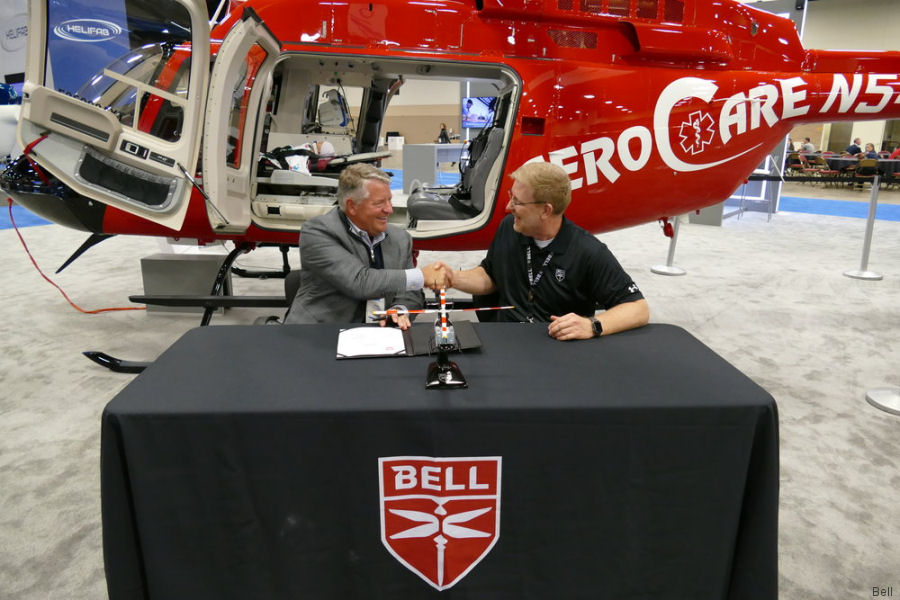 Bell, November 04, 2021 - Fort Worth, Texas – Bell Textron Inc., a Textron Inc. company, announced the signed purchase agreement for six Bell 407GXi aircraft to GMR with delivery expected to be complete by 2023 and an option by Global Medical Response to purchase up to nine additional aircraft by the end of 2024 to expand HEMS operations in North America.

"Global Medical Response is the largest Air Medical Services operator in world, and we are proud they have put their trust in Bell and the Bell 407GXi to support their industry-leading operations," said Jay Ortiz, vice president, Commercial Business, Americas.

"We remain committed to GMR's mission and look forward to supporting them now and into the future with the Bell 407GXi."

GMR is an industry-leading air, ground, specialty and residential fire services and managed medical transportation organization with more than 38,000 employees.

GMR delivers care through multiple operating brands, including Air Evac Lifeteam, Guardian Flight, Med-Trans Corp., and REACH Air Medical Services. These operations transported more than 125,000 patients in 2020. This latest order will add to GMR's current Bell fleet of 214 helicopters.

"Our fleet of Bell helicopters is a big reason our air medical teams are able to provide care to the world at a moment's notice, said Rob Hamilton, president of the GMR Alliances Group. "We value our relationship with Bell, and appreciate the reliability, safety and capability these aircraft provide."

Bell proves its unparalleled support to the Helicopter Emergency Services industry with nearly 500 HEMS-configured aircraft operating daily, accumulating over 1 million flight hours. The Bell 407GXi provides critical capabilities when transferring patients with advanced avionics and communication suites through its Garmin's G1000H NXi Integrated Flight Deck, complete with high-definition imagery and faster processors. The advanced displays offer increased brightness and clarity, faster startup and map rendering as well as connectivity to tablets and smartphones.

About Bell: Thinking above and beyond is what we do. For more than 80 years, we've been reimagining the experience of flight – and where it can take us. We are pioneers. We were the first to break the sound barrier and to certify a commercial helicopter. We were aboard NASA's first lunar mission and brought advanced tiltrotor systems to market. Today, we're defining the future of on-demand mobility.

Headquartered in Fort Worth, Texas – as a wholly-owned subsidiary of Textron Inc., – we have strategic locations around the globe. And with nearly one quarter of our workforce having served, helping our military achieve their missions is a passion of ours.

Above all, our breakthrough innovations deliver exceptional experiences to our customers. Efficiently. Reliably. And always, with safety at the forefront.

About Textron: Textron Inc. (NYSE:TXT) is a multi-industry company that leverages its global network of aircraft, defense, industrial and finance businesses to provide customers with innovative solutions and services. Textron is known around the world for its powerful brands such as Bell, Cessna, Beechcraft, Hawker, Jacobsen, Kautex, Lycoming, E-Z-GO, Textron Off Road, Arctic Cat, Textron Systems, and TRU Simulation + Training.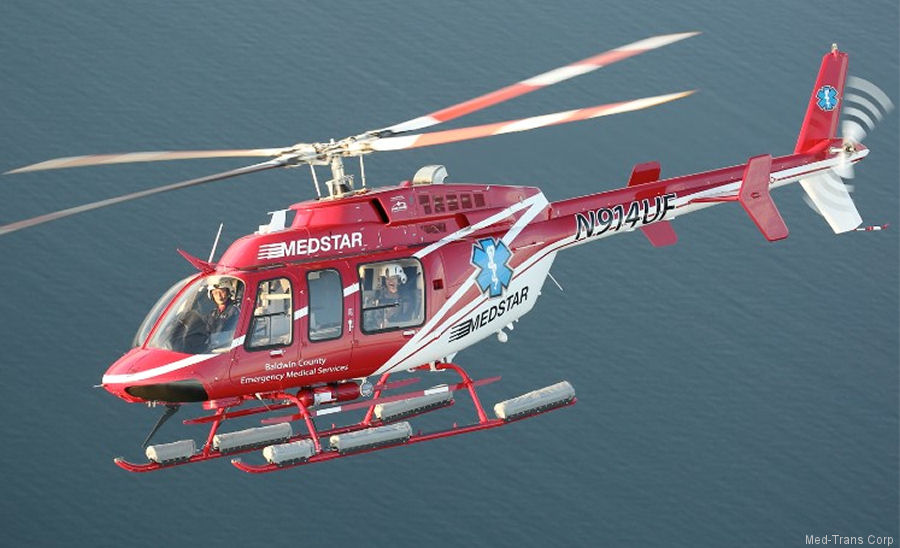 List of Air Medical Ambulance Services


Global Medical Response
Bell 407GXi