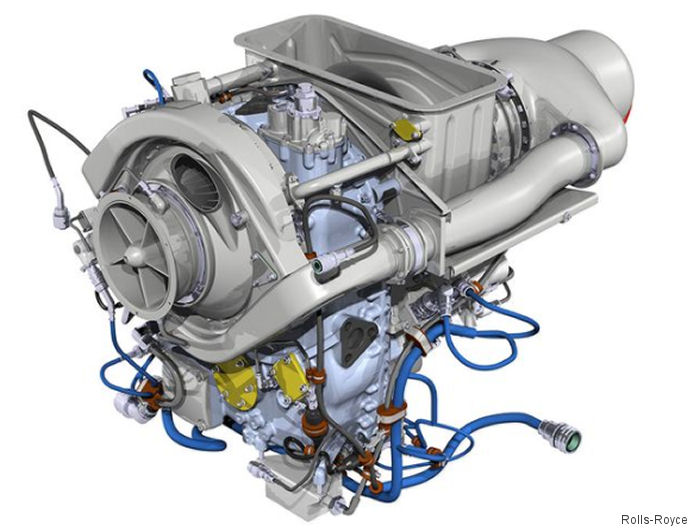 Rolls-Royce, February 26, 2018 - The Rolls-Royce M250-C47E engine has been selected to power the new Bell 407GXi helicopter, providing enhanced safety and reduced pilot workload, plus increased reliability and maintainability. The new engine will offer additional capability and lower maintenance costs for the iconic Bell rotorcraft.

The new engine agreement continues a long-standing relationship between Rolls-Royce and Bell, which goes back more than 50 years.

The new engine, designated the M250-C47E/4, includes the Rolls-Royce Value Improvement Package (VIP) as production standard technology, already proven in the field with up to 8 percent improvement in 'hot and high' power and 2% reduction in Specific Fuel Consumption (SFC) – enabling increased range and payload. The new M250-C47E/4 engine provides customers with a modern, state-of-the-art, dual channel FADEC controls system, offering enhanced safety and data recording capability.

Jason Propes, Rolls-Royce, Senior Vice President Helicopters and Light Turboprop Engines, said, "The new M250-C47E/4 optimizes fuel economy while increasing performance, providing the power and innovation needed for the new Bell 407GXi. The new dual FADEC offers enhanced safety and reduced pilot workload, while lowering direct operating costs. We are thrilled to be continuing our long partnership with Bell and look forward to supporting this exciting new aircraft for years to come."

The new M250-C47E/4 has already received an FAA Type Certificate. The original M250-C47E model powers the US Navy's Fire Scout MQ-8C rotorcraft, an unmanned, adapted variant of the Bell 407 aircraft.

The Rolls-Royce M250 is one of the most successful rotorcraft engine lines in aviation history, with a legacy proven in more 250 million hours of operation. The M250 line has been continually improved with new innovations, leading to better performance and fuel economy for operators. Nearly 33,000 M250 engines have been delivered, with approximately 16,000 in operation around the world.
Bell 407GXi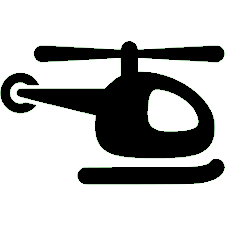 Helicopters Engines
MDHI Agreement For M250-C47E/3 Engines
Allison 250-C47