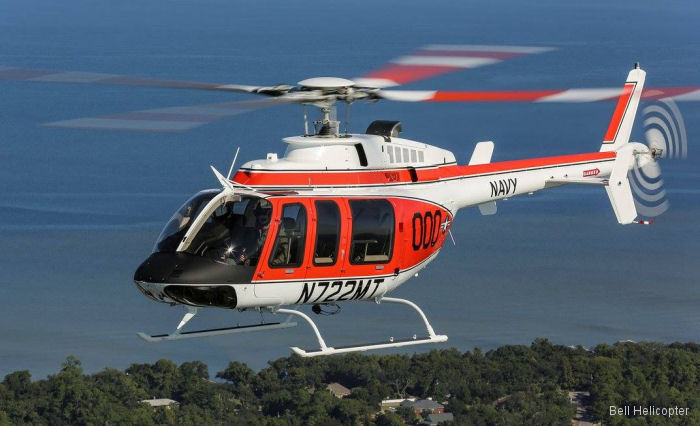 Bell, April 22, 2019
- Fort Worth – Bell Helicopter, a Textron Inc company, announced today that, should the Bell 407GXi be selected for the US Navy Advanced Helicopter Trainer program, the company plans to conduct final assembly of the aircraft in Ozark, Alabama.
Bell submitted its proposal to the Navy on April 2. The Navy is seeking to acquire 130 aircraft.
"Bell is proud to be the only U.S.-based manufacturer to participate in the Navy Advanced Helicopter Trainer competition," said Mitch Snyder, President and CEO.
"Our Ozark team has proven their capabilities delivering Bell 407s to the Navy through the Fire Scout program. We look forward to providing a safe, technologically advanced aircraft for the next generation of Naval aviators."
The Bell 407GXi is outfitted with the new Rolls-Royce M250-C47E/4 dual channel FADEC turbine engine, delivering exceptional hot and high performance, fuel efficiency and the ability to cruise at 133 kts/246 km/h.
The aircraft also features Garmin's G1000H NXi Integrated Flight Deck, which delivers enhanced situational awareness and reduces pilot workload by delivering information at a glance, such as Helicopter Synthetic Vision TechnologyTM with Terrain and Obstacle Warning, improving safety for the future of naval flight training.
###
Bell sells itself as the "only US-based manufacturer" to be participating in the US Navy Advanced Trainer competition TH-XX but its entire range of civil models, including the 407, is built in Mirabel, Canada.
Leonardo is proposing the
TH-119
currently built in Philadelphia, PA. Airbus proposal, the
EC135P3
, is built in Germany but as the Bell case could be completed at the company' plants in Mississippi or Texas.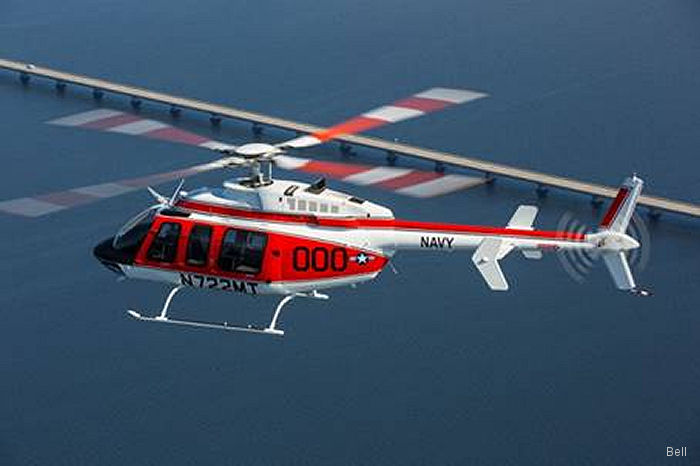 US Navy Advanced Helicopter Trainer
Bell 407GXi
407 in

Bell Helicopter Canada
Leonardo to Open Support Center if Wins TH-73 Tender