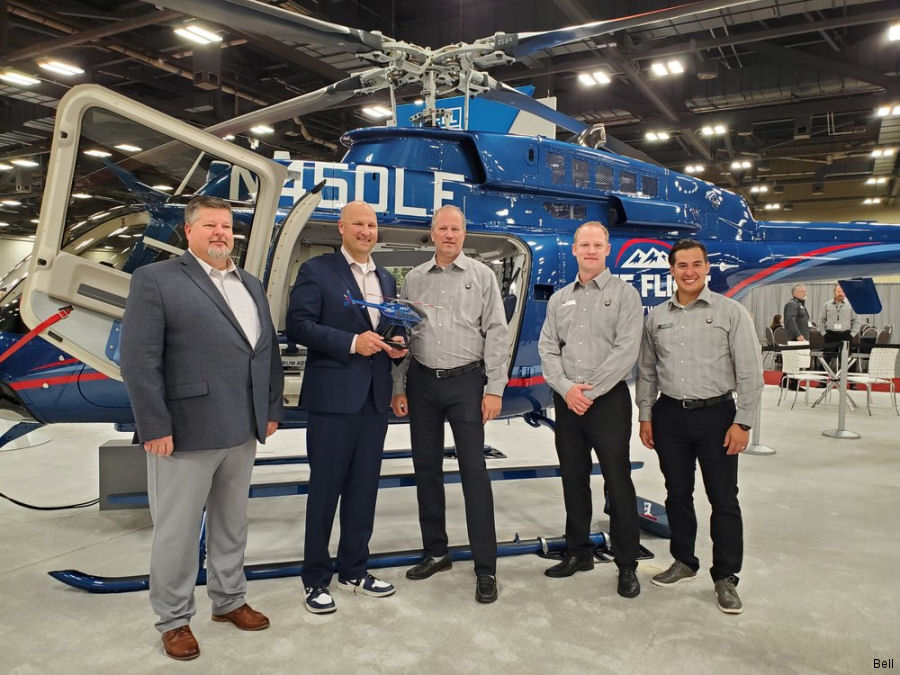 Bell, November 01, 2023 - Fort Worth, TX – Bell Textron Inc., a Textron Inc. company, announced that Life Flight Network (LFN), the largest not-for-profit air medical program in the country, has added two additional Bell 407GXi helicopters and plans to accept delivery of an additional Bell 429 in December.

With 22 Bell aircraft, Life Flight Network is the largest air medical operator of Bell helicopters in the Pacific Northwest and Intermountain West.

Lane Evans, director, North America Sales said "This year, Life Flight Network celebrates 45 years of operations, and Bell is honored to support their incredible history of providing critical care transport. By expanding Life Flight Network's air ambulance fleet with two 407GXis and a Bell 429, Life Flight Network will continue to have the latest Bell aircraft to provide life-saving missions when minutes matter."

Life Flight Network will operate five Bell 429s and 27 Bell 407GX-series helicopters to provide emergency medical transport. Since 1978, Life Flight Network has grown to 29 rotor-wing bases, 10 fixed-wing bases, and two neonatal and pediatric bases across Oregon, Washington, Idaho, and Montana, and is the largest air medical operator in the region.

Life Flight Network continues to lead the air ambulance industry in providing ICU-level care to patients in need of emergency medical transport, supporting local hospitals and EMS to bring the highest quality emergency care to the communities and patients who need it most.

Michael Weimer, chief operating officer at Life Flight Network said "For over four decades, we have put our trust in Bell to provide aircraft with the speed, reliability, and safety features necessary to carry out our mission of saving lives with industry leading care and transport. The new Bell 407GXi and Bell 429 are no exception, delivering the cabin space and speed our crews require to provide life-saving medical care to our patients."

Bell proves its mature production and sustainment support capability with more than 1,600 Bell 407s globally, logging six million flight hours across the fleet and actively performing flight training as well as military and para-public missions. The 407GXi's Garmin G1000H™ NXi Flight Deck enhances situational awareness and reduces pilot workload by delivering easy-to-read information at a glance. The Bell 407GXi's new IFR capability will allow all-weather operations while continuing to provide multi-mission capability safely, reliably, and effectively.

The Bell 429 is one of the most advanced light twin helicopters ever developed. It delivers exceptional speed, range and hover performance, and offers operators a state-of-the-art single pilot IFR helicopter with top user-rated in-service support. The powerful and reliable Bell 429 serves the full spectrum of segments including air medical, law enforcement, oil & gas, utility, and corporate.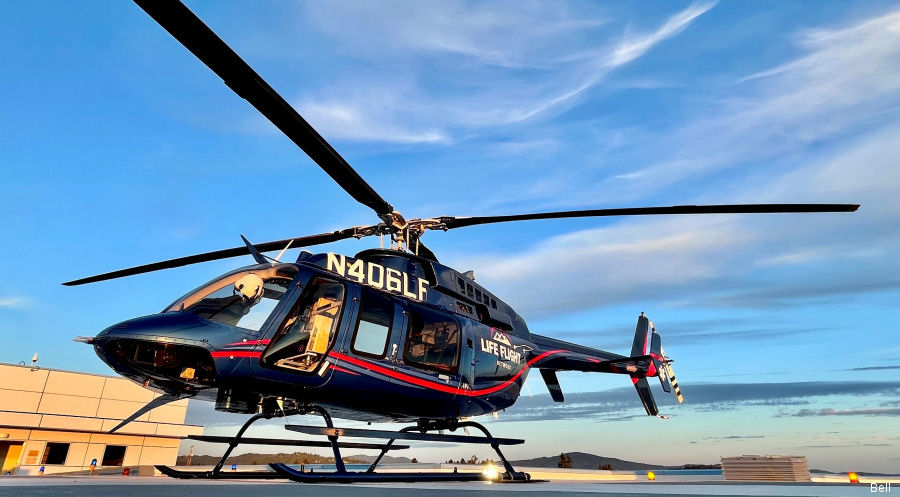 List of Air Medical Ambulance Services
407 in

Life Flight Network
Bell 407GXi