John Deere and Volocopter Drone for Agriculture


John Deere, the world leader tractor manufacturer, and Volocopter presented the first large drone adapted for agricultural use at Agritechnica 2019, Hanover, November 10-16

* Drone with 200 kg payload carrying a John Deere crop protection sprayer



Volocopter, November 27, 2019 - Mannheim/Bruchsal/Munich – John Deere and Volocopter are presenting the first large drone adapted for agricultural use at AGRITECHNICA.

A demonstrator model of the VoloDrone equipped with a John Deere crop protection sprayer, which is ready for its first field flight, can be seen in the Future Technology Zone in Hall 13.

Featuring a potential payload of 200 kg, the VoloDrone is able to cover an enormous area, especially under difficult operating conditions.

This first large agricultural drone is the result of a collaboration between John Deere, who bring knowledge of farmers' needs, and the Urban Air Mobility pioneer Volocopter, whose flying taxis form the technological basis of the VoloDrone.

Large drones are becoming increasingly important, not just in the field of logistics but also in passenger transport. At the same time, small drones are already being used in agriculture for stock control and mapping, for example.

Both companies see great potential for the VoloDrone's use in agriculture, with capabilities ranging from difficult topography to increased efficiency in the use of crop protection agents, sowing seeds or frost control. The development of this demonstrator is a first step towards bringing this innovative technology closer to commercial application after full testing in the field.

The VoloDrone is powered by 18 rotors with an overall diameter of 9.2 m, and features a fully electric drive using exchangeable lithium-ion batteries. One battery charge allows a flight time of up to 30 minutes, and the VoloDrone can be operated remotely or automatically on a pre-programmed route.


Flexible standardized payload attachment system

The drone frame is equipped with a flexible standardized payload attachment system. This means that different devices can be mounted on the frame depending on the application. For crop protection, the drone is equipped with two capacity tanks, a pump, and a spray bar.

Thanks to the drone's low flight altitude, a very large area coverage of up to 6ha/hr can be achieved and spray management improved. This makes the VoloDrone a sustainable, precise, and cost-effective alternative to helicopters. Due to the system's high flexibility and GPS control, more selective area-specific treatments are also possible.

Appropriate flight and application tests will be carried out with the demonstrator VoloDrone sprayer over the next growing season.

About Volocopter: Volocopter is building the world's first sustainable and scalable urban air mobility business to bring affordable air taxi services to megacities worldwide. With the VoloCity, the company is developing the first fully electric "eVTOL" aircraft in certification to safely and quietly transport passengers within cities. Volocopter leads and cooperates with partners in infrastructure, operations, and air traffic management to build the ecosystem necessary to 'Bring Urban Air Mobility to Life'.

In 2011, Volocopter performed the first-ever manned flight of a purely electric multicopter and has since showcased numerous public flights with its full-scale aircraft. The most notable have been the public test flights at Singapore's Marina Bay in October 2019 and the world's first autonomous eVTOL flight in Dubai 2017. Volocopter is also developing products for the logistics and precision agriculture space with their VoloDrone.

Founded in 2011 by Stephan Wolf and Alexander Zosel, Volocopter has 150 employees in offices in Bruchsal, Munich, and Singapore. The company is managed by CEO Florian Reuter, CTO Jan-Hendrik Boelens, and CFO Rene Griemens, and has raised a total of 85 million euro in equity. Volocopter's investors include Daimler, Geely, Intel Capital, Micron, BtoV, and Manta Ray Ventures.

About Deere & Company: Deere & Company (NYSE: DE) is a world leader in providing advanced products and services and is committed to the success of customers whose work is linked to the land - those who cultivate, harvest, transform, enrich and build upon the land to meet the world's dramatically increasing need for food, fuel, shelter and infrastructure. Since 1837, John Deere has delivered innovative products of superior quality built on a tradition of integrity.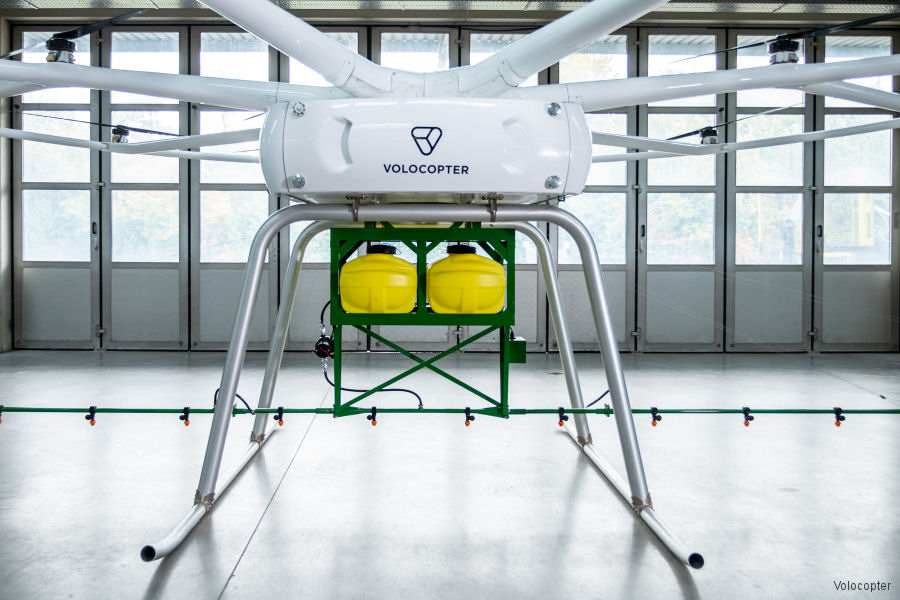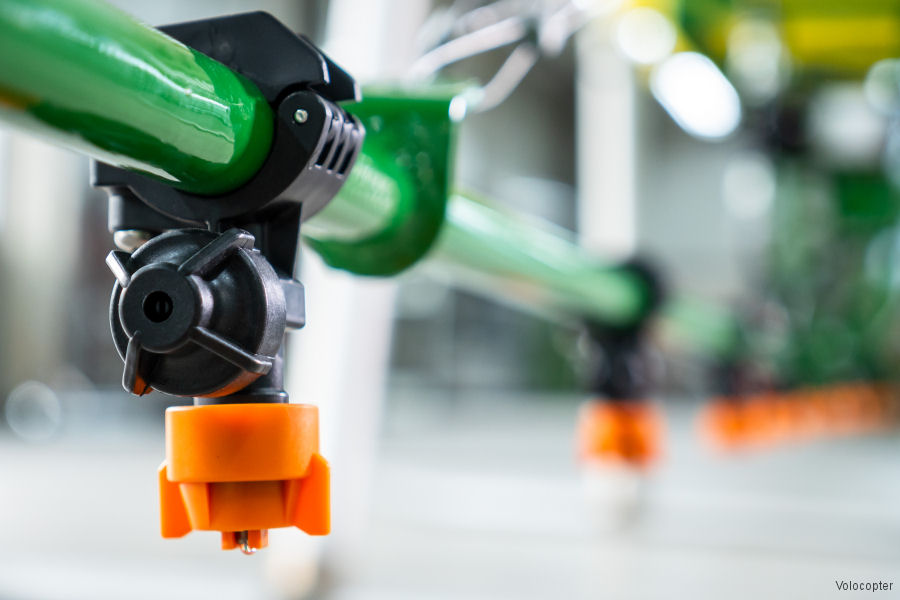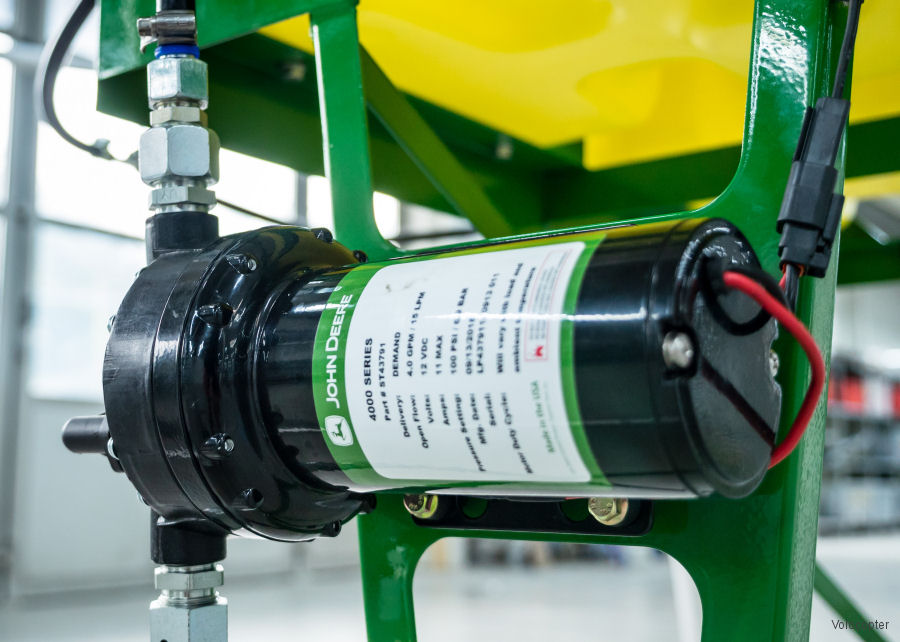 This article is listed in :
E-Volo Volocopter VoloCity
--Helicopters UAV & Drones