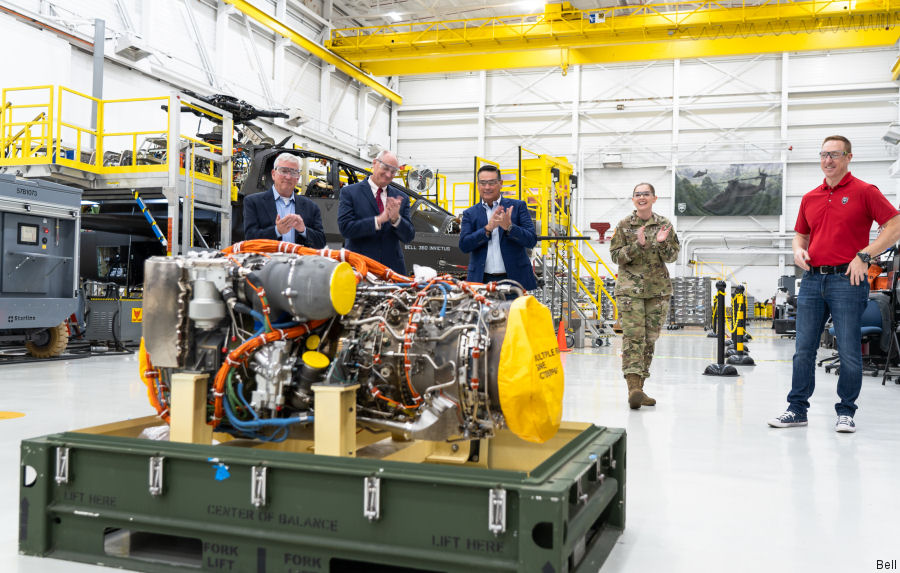 Bell, October 24, 2023
- Fort Worth, TX – Bell Textron Inc., a Textron Inc. company, announced the Army has officially delivered GE Aerospace's T901 Improved Turbine Engine to Bell for its submission for the U.S. Army's Future Attack Reconnaissance Aircraft (FARA) program.
With the engine's arrival, Bell is prepared to complete the build for the Bell 360 Invictus competitive prototype and move forward to the next stages of the FARA competition.
Jayme Gonzalez, program manager, FARA
said "The ITEP delivery is a major milestone for FARA and the Bell 360 Invictus competitive prototype. Now that we have received the engine, we are ready to begin working toward ground runs and other necessary preparations before first flight later next year."
Bell and Team Invictus have been focused on preparing our FARA support infrastructure, supply chain and manufacturing hub to ensure alignment as we move forward on the path toward first flight. With the T901 now in hand, the Bell team is prepared to instrument and install the engine and functionally prepare the aircraft for ground test operations.
Once the aircraft has been functionally tested with the T901 installed, the next steps for the Bell 360 include completing the Test Readiness Review and a restrained ground run. These tests are key to enabling the safe, rapid, and efficient execution of the flight test program.
Chris Gehler, senior vice president and program director, FARA
said "Our team has been hard at work to drive down risk in preparation for ground and flight tests. We are excited to receive the T901 engine and look forward to demonstrating the transformative capabilities of the Bell 360 Invictus. As well, we continue to advance and meet Army requirements for an open weapons system design that provides the next level of lethality and survivability into our warfighters' arsenal."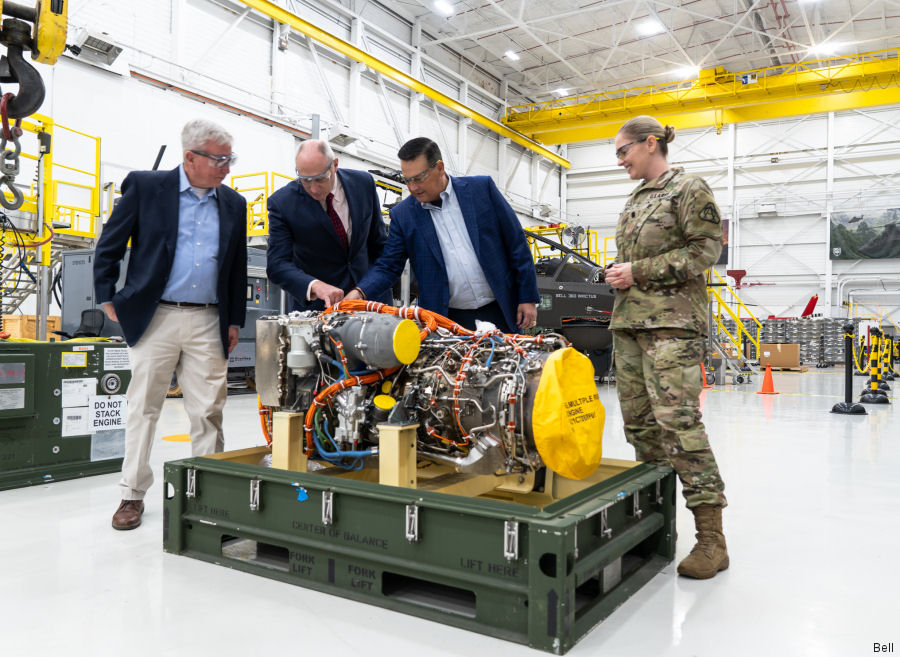 At Bell, we believe that it is crucial to fill the Army's Reconnaissance capability gap. The Bell 360 Invictus offers major increases in speed, reach, and lethality that will enable the Army to reintroduce the critical scout and reconnaissance capability with both piloted and autonomous capabilities. Now that the T901 engine has been delivered, Bell and Team Invictus are one step closer to delivering this capability to our warfighters safely and affordably.
About Bell : Thinking above and beyond is what we do. For more than 80 years, we've been reimagining the experience of flight – and where it can take us. We are pioneers. We were the first to break the sound barrier and to certify a commercial helicopter. We were aboard NASA's first lunar mission and brought advanced tiltrotor systems to market. Today, we're defining the future of on-demand mobility.
Headquartered in Fort Worth, Texas – as a wholly-owned subsidiary of Textron Inc., – we have strategic locations around the globe. And with nearly one quarter of our workforce having served, helping our military achieve their missions is a passion of ours. Above all, our breakthrough innovations deliver exceptional experiences to our customers. Efficiently. Reliably. And always, with safety at the forefront.
About Textron : Textron Inc. (NYSE:TXT) is a multi-industry company that leverages its global network of aircraft, defense, industrial and finance businesses to provide customers with innovative solutions and services. Textron is known around the world for its powerful brands such as Bell, Cessna, Beechcraft, Pipistrel, Jacobsen, Kautex, Lycoming, E-Z-GO, Arctic Cat and Textron Systems.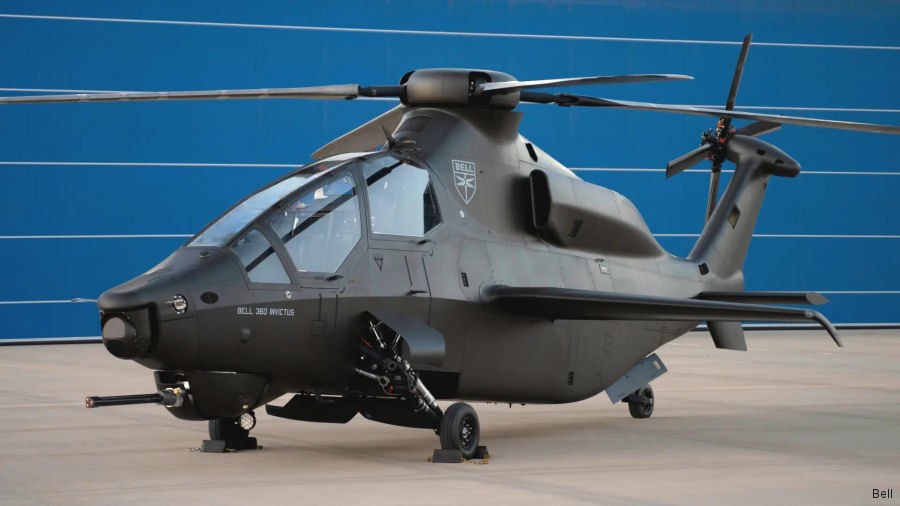 Bell 360 Invictus

FLRAA >
General Electric T901
Bell 360 Invictus
First GE T901 Engines for US Army FARA Prototype
Sikorsky Begins Installation of T901 in Raider X
First Installation of T901 Engine on Bell Invictus