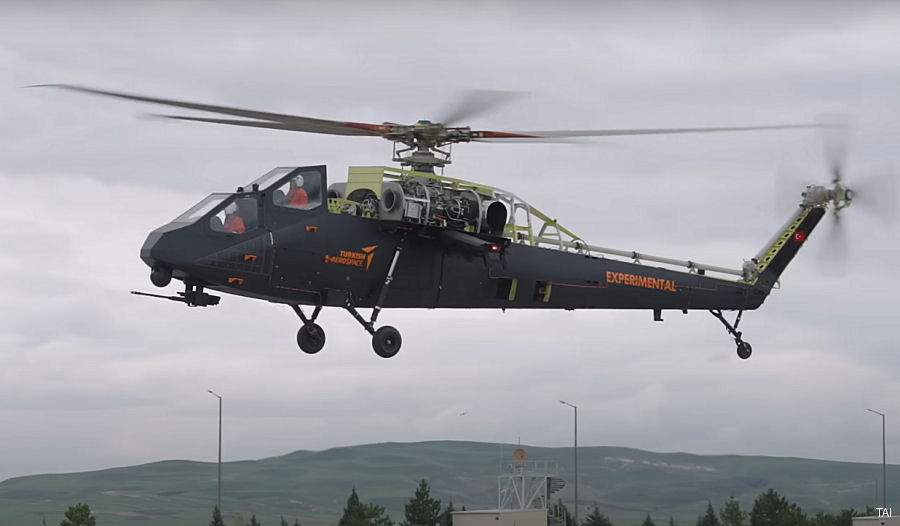 Helis, May 03, 2023
- The T929, heavy attack helicopter developed by Turkish Aerospace Industries (TAI) and previously known as ATAK-2 successfully completed its maiden flight on April 28, 2023, at the TAI facility in Ankara, Turkey.
The T929 is designed to meet the operational requirements of the Turkish Armed Forces and features advanced capabilities for air-to-ground and air-to-air missions.
The 11-ton T929 is powered by a twin turboshaft 2,500-horsepower VMA-SB3, a variant
VK-2500
/ TV3-117VMA-SBM1V engine, made in Zaporizhzhia, Ukraine by
Motor Sich
.
The T929 is Turkey's second domestically-produced helicopter gunship, with the first being the T129 ATAK, which was produced under license from AgustaWestland (now Leonardo) and based on the
A129 Mangusta
.
The new helicopter uses some subsystems and components developed for the previous T129 and the new
T625 Gökbey
showing the technological continuity and synergy between Turkish Aerospace Industries' helicopter programs.
The T929 is expected to be delivered to both the Turkish Army Aviation and Navy.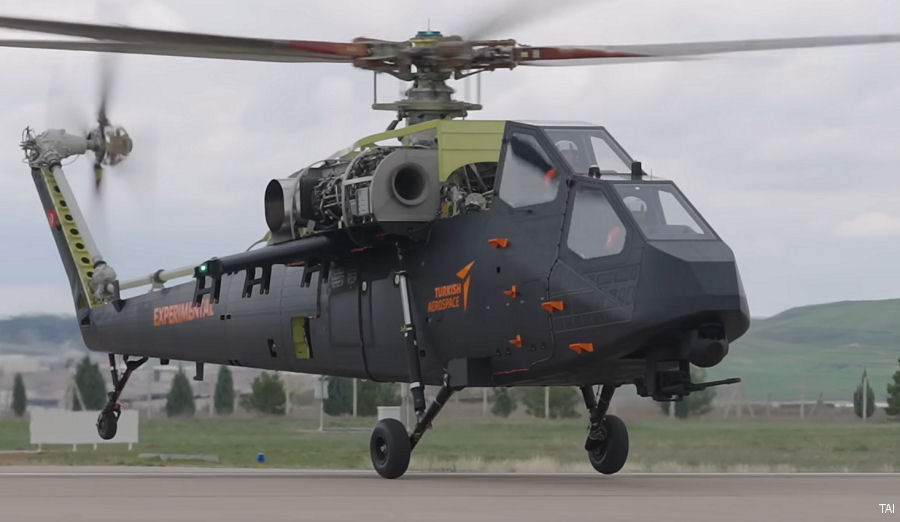 Turkish Aerospace Industries T929 ATAK-2
Motor Sich TV3-117VMA-SB3