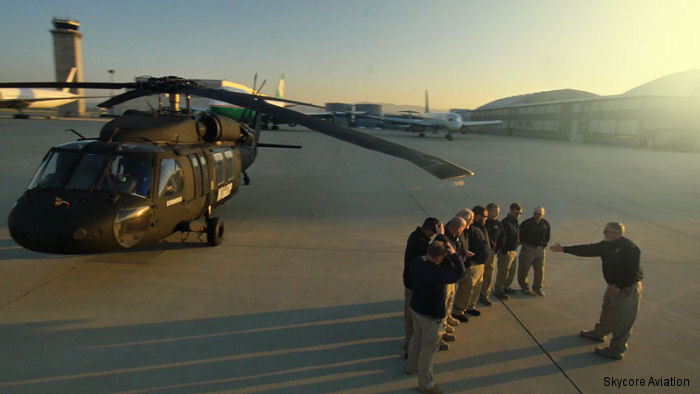 Skycore Aviation, June 10, 2016 - Skycore Aviation Ltd. has announced the launch of its Blackhawk 360 Solution, delivering global customers the capability to acquire, upgrade and support Black Hawks.

Leveraging the U.S. Army Best program, the Blackhawk 360 Solution provides customers a cost-effective medium lift capability.

With refurbished UH-60A Black Hawks in stock, Skycore can provide its 360 Solution immediately.

"Until now, sourcing, executing and sustaining a quick and affordable helicopter solution was nearly impossible," said Chris Burgess, Skycore president. "We provide our customers long-term capability. The 360 Solution is not only the aircraft, but more importantly the ability and assurance that customers will have a practical, capable lift program for years to come."

Skycore Aviation has been providing helicopter solutions since 2006 and has a proven track record as an international provider of helicopter maintenance, training and flight operations personnel.

Skycore Aviation was founded by special operations experts and employees that are highly qualified, overseas veterans with civil and military aviation certifications, with real-world, international experience in challenging locations.
Commercial UH-60 in

Skycore Aviation