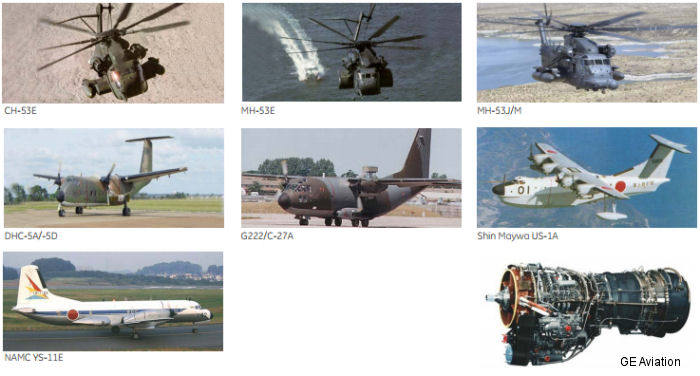 Bell Helicopter, October 13, 2014 - FORT WORTH, TEXAS – Bell Helicopter, a Textron Inc. company, announced today GE Aviation's T64-GE-419 engine will power the Bell V-280 Valor demonstrator aircraft.

The Bell V-280 Valor program has been selected to advance to build and fly an aircraft within the Joint Multi Role Technology Demonstrator (JMR-TD) initiative. JMR-TD is intended to reduce risk and inform the requirements for the Department of Defense Future Vertical Lift (FVL) initiative, a program which will create the next generation of vertical lift aircraft for the U.S. military.

GE will provide installation and test support of the T64-GE-419 engines for the Bell V-280 Valor demonstrator aircraft. Bell Helicopter plans to use a version of the Future Affordable Turbine Engine (FATE) in the production version of the Valor.

"GE is proud to team with Bell on the V-280 Valor with the proven T64-GE-419 propulsion system to support their technology demonstration phase of the V-280 program," says Ed Birtwell, vice president and general manager of Turboshaft Engines at GE Aviation. "GE continues to invest in next generation propulsion technology through the Future Affordable Turbine Engine (FATE) program, and we plan on testing our first full FATE engine next year. We look forward to providing exciting, advanced technologies for FVL leading to a robust, durable engine that delivers tremendous performance and superior fuel consumption while meeting aggressive cost targets."

Bell Helicopter continues to form Team Valor, a group of leading aerospace companies bringing the best engineering resources and industrial capabilities to inform the requirements for the JMR-TD initiative. In addition to GE, Team Valor includes Lockheed Martin, AGC AeroComposites, Astronics, Eaton, GKN Aerospace, Lord, Meggitt, Moog, and Spirit AeroSystems.

"Bell Helicopter and Team Valor are developing an affordable next generation tiltrotor aircraft which provides unmatched range, speed and payload capabilities," says Mitch Snyder, executive vice president for Bell Helicopter military programs. "The aircraft has been designed with the operational agility to provide transformational reach and revolutionary capability on the battlefield. The ability to self-deploy up to 2100 nm along with a cruise speed of 280 KTAS (322 miles per hour) with the means to fly twice the range at double the speed of any existing helicopter will completely transform what is possible for the military when it comes to battle planning and forward operations."

The transformational features of Bell Helicopter's next generation tiltrotor represent the most operationally effective aircraft for the Department of Defense's FVL requirements. With improved maintainability and component and systems reliability, the Bell V-280 is designed to deliver the best value in procurement, operations and support, and force structure. The Valor is designed to offer commanders a combat maneuver platform with unmatched operational agility to self-deploy and perform a multitude of vertical lift missions unachievable with current aircraft.

With more than 3,300 engines produced and 11 million engine flight hours, the T64 continues to incorporate new technologies that contribute to enhanced performance and availability. These advancements have grown the T64-GE-419 model to nearly 5,000 shaft horsepower. The T64 engine powers rotary and fixed wing applications for the Marine Corps and Navy heavy lift helicopters, short take-off and landing fixed wing transports, and multi-engine amphibious aircraft.

The T64 pioneered a number of technical innovations that have influenced generations of GE engines, such as corrosion resistance and high temperature coatings, front drive free turbines and film cooled turbine nozzles and blades. Most recently, GE incorporated an erosion resistant titanium nitride coating to the T64 compressor airfoils, doubling time on wing.

About GE Aviation: GE Aviation, an operating unit of GE, is a world-leading provider of jet, turboshaft and turboprop engines, components and integrated systems for commercial, military, business and general aviation aircraft. GE Aviation has a global service network to support these offerings.

Bell V-280 Valor
General Electric T64-GE-419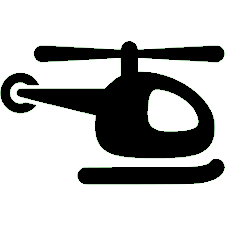 Helicopters Engines
Rolls-Royce Engines for V-280 Valor