Established in April 2012 by the Chongqing General Aviation Group (CGAG), CQGA's business scope includes tourism, air ambulance, forestry support, aerial advertising, agriculture support, aerial photography, VIP flights, law enforcement support, firefighting, and charters.

They operated aircraft on behalf the Fire Protection Bureau and is a Bell Helicopter Customer Support Facility.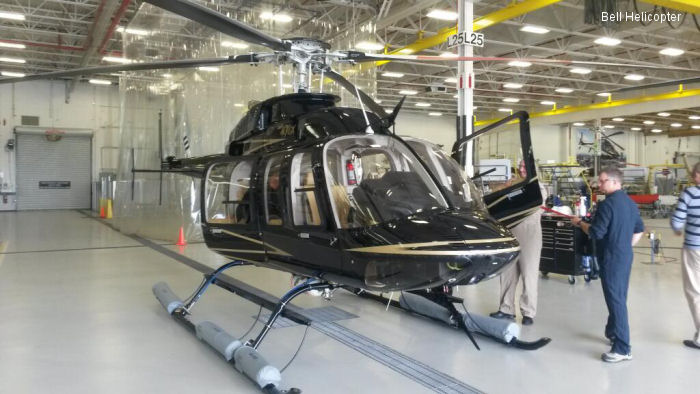 New Bell 407GXs to Chinese Customers, 24-Jun-14 : FORTH WORTH, TEXAS – Bell Helicopter, a Textron Company announced the delivery of three Bell 407GX aircraft to two Chinese customers from their Commercial Aircraft Assembly Center located in Mirabel, Quebec, Canada.
Model
Del'd
From
To
Bell 412EPi
2015




Model
C/N
Built
ID
412EP
36648
2013
B-70AW : CQGA d/d 22apr15, 412EPI type

407GX
54478
B-7702 : Chongqing General Aviation, test serial C-GZEU; w/o 13sep15 at Hu ...




2 Construction Numbers in this organisation found