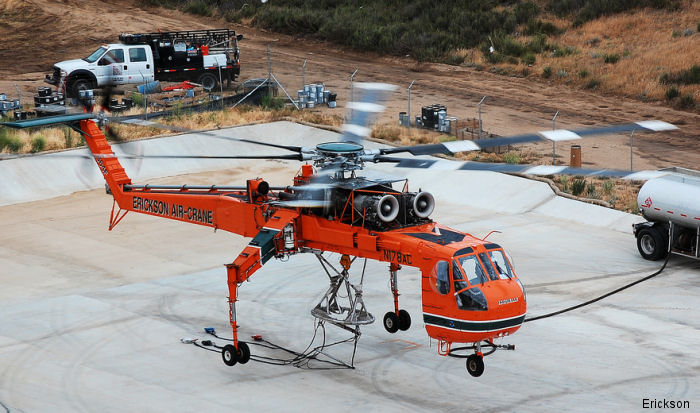 Erickson Wins Heavy Lift Contract in Peru, 05-Apr-16 : Erickson S-64E Aircrane has been selected for the transport and precision placement of oil and gas equipment by helicopter over the Amazon region in Peru.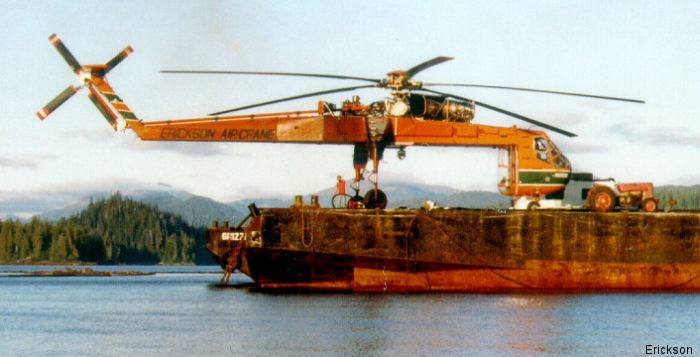 Erickson Extends Repsol Peru Contract, 10-Nov-15 : Erickson announce a two-year service contract extension between Repsol Exploracion Peru and Ecocopter Peru for air cargo transportation by S-64 helicopter.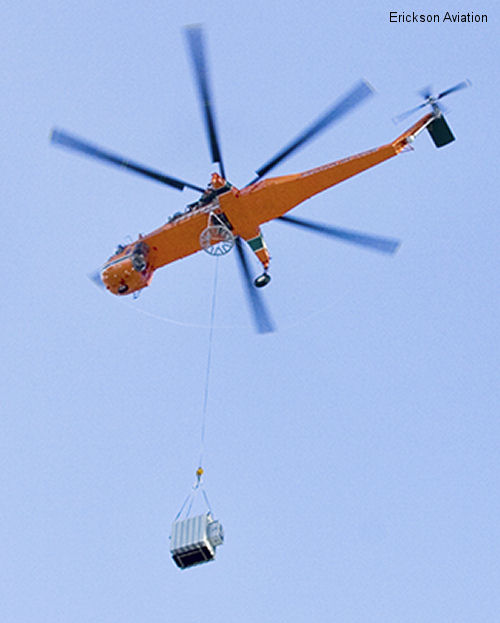 Erickson awarded new contract with Hunt Oil Peru, 14-Mar-14 : PORTLAND, Ore. - Erickson Air-Crane Incorporated, a leading global provider of aviation services to a diverse mix of commercial and government customers, and the vertically-integrated manufacturer and operator of the powerful heavy-lift Erickson S-64 Aircrane helicopter, announced today that it had signed a new contract with Hunt Oil Exploration and Production Company of Peru, L.L.C., Sucursal de Peru.
Model
C/N
Built
ID
CH-54B Tarhe
64-081
1969
OB-1996-P : Ecocopter Peru, lsd

CH-54B Tarhe
64-097
1970
OB-2035-P : Ecocopter Peru, lsd

214ST
28200
1991
OB-2082-P : Ecocopter Peru ?, lsd

CH-54B Tarhe
64-076
1969
OB-2100-P : Helicopter Transport Services del Peru, lsd; arrived to Santiago ...
: pictured (pic2) (pic3) in a day visit to Mendoza, Argentina


4 Construction Numbers in this organisation found