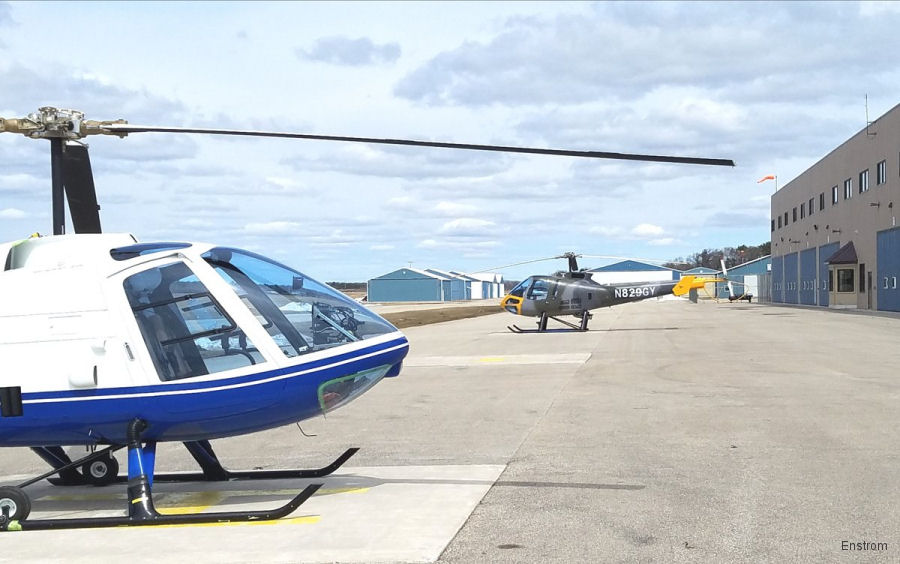 Founded in 1959, Enstrom Helicopter Corporation is based at Menominee, MI and designs and produces light single-engine helicopters for the global market. Missions include helicopter training, police and wildlife patrol, aerial photography and tours, ag spray and livestock management, and personal transportation. As of 2018 Enstrom is a wholly-owned subsidiary of Chongqing General Aviation Industry Group Co., Ltd. (CGAG).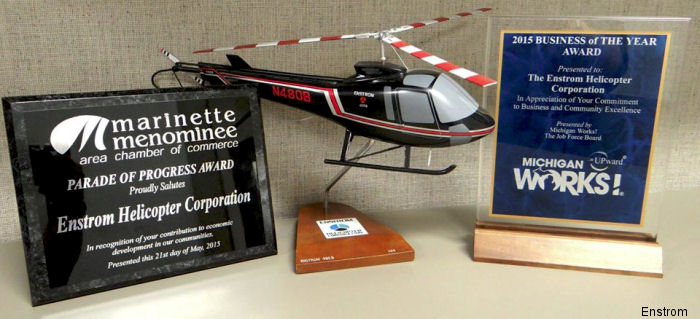 Enstrom Helicopter Wins Awards, 28-May-15 : Enstrom Helicopter Corporation was awarded the 2015 Business of the Year Award from the Michigan Works Job Force Board.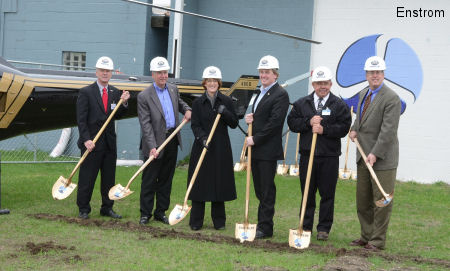 Enstrom breaks ground for new expansion, 10-May-13 : Menominee, MI – Enstrom Helicopter Corporation held their groundbreaking ceremony Friday, May 10, 2013 for their new expansion. This expansion will nearly double the size of the current facility.