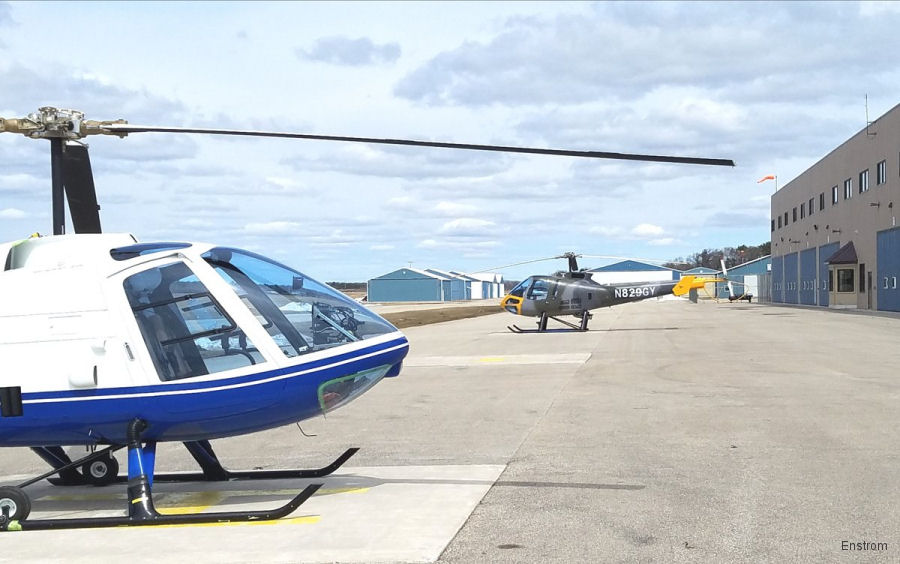 Founded in 1959, Enstrom Helicopter Corporation is based at Menominee, MI and designs and produces light single-engine helicopters for the global market. Missions include helicopter training, police and wildlife patrol, aerial photography and tours, ag spray and livestock management, and personal transportation.
As of 2018 Enstrom is a wholly-owned subsidiary of Chongqing General Aviation Industry Group Co., Ltd. (CGAG).
In 2022 declared Chapter 7 bankruptcy and was acquired by Surack Enterprises.