Since 2009 the HELP Appeal charity has identified and helped to fund helipads or upgrade existing infrastructure at 14 Major Trauma Centres and Accident & Emergency (A&E) hospitals across the UK.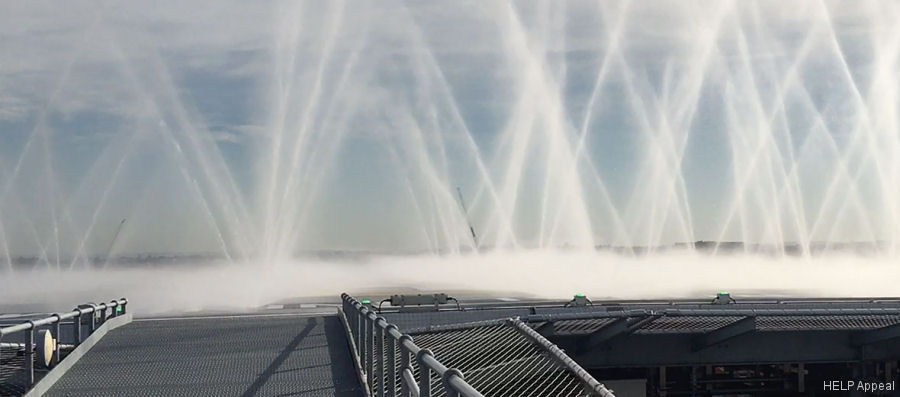 Firefighting at the Bristol Royal Infirmary, 07-Jun-19 :

#firefighting The HELP Appeal charity donated £ 574,000 for the new Deck Integrated Fire Fighting System (DIFFS) installed on the Bristol Royal Infirmary' heliport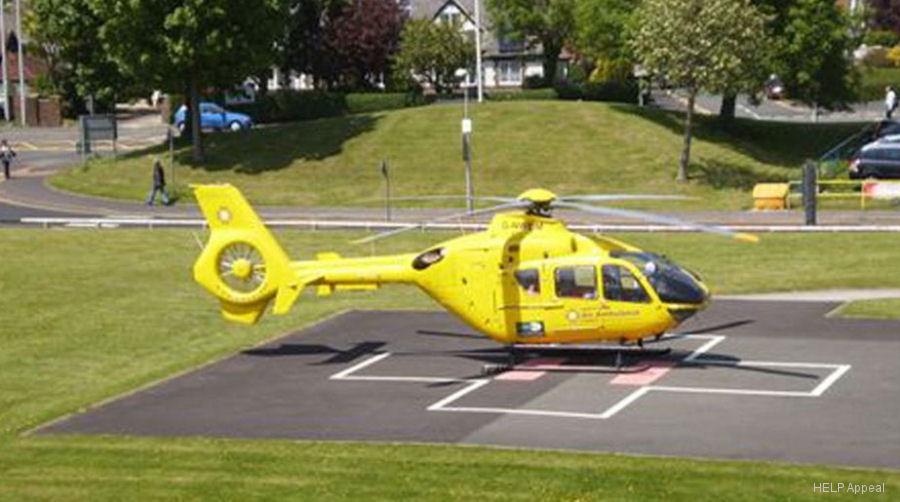 Royal Preston Hospital Helipad Upgraded, 22-Mar-19 : #Hospital The Royal Preston Hospital in England received a £111,000 donation from the HELP Appeal to cover improvements to the safety of the hospital helipad and further assisted its night flying capabilities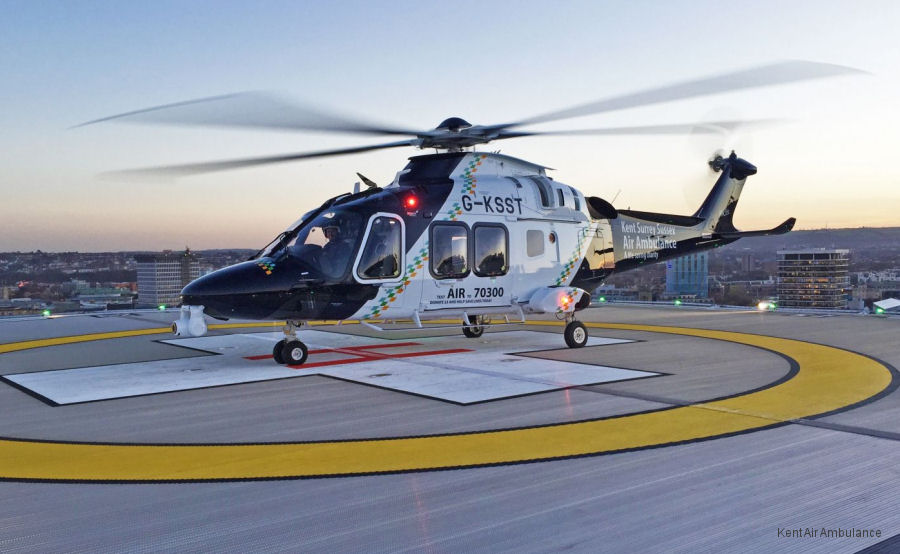 Maidstone Hospital New Helipad, 18-Mar-19 : #Hospital Helicopters are using a temporary landing site at the rear of the oncology unit at Maidstone Hospital in Kent, England. Thru donations a new helipad is expected to be finished by spring of 2020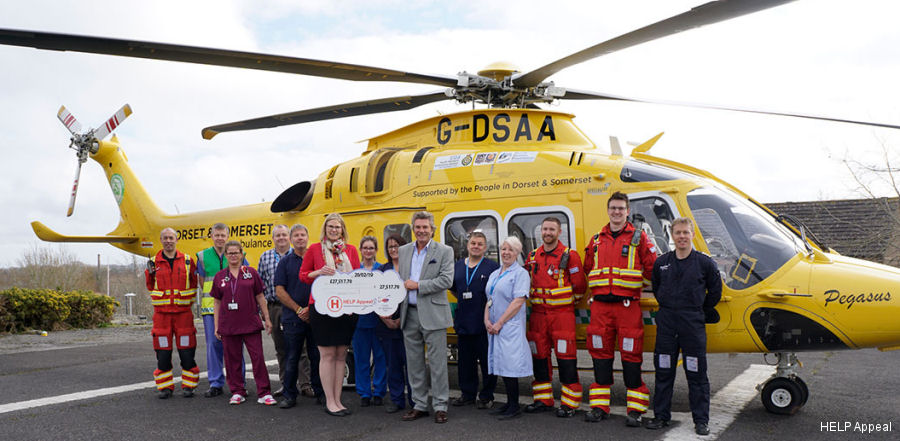 New Led Lighting at Dorset County Hospital, 28-Feb-19 : #LedLighting HELP Appeal donation allow the hospital's helipad perimeter lighting to be upgraded from the original white lights, to modern green LED lights, that are significantly more visible.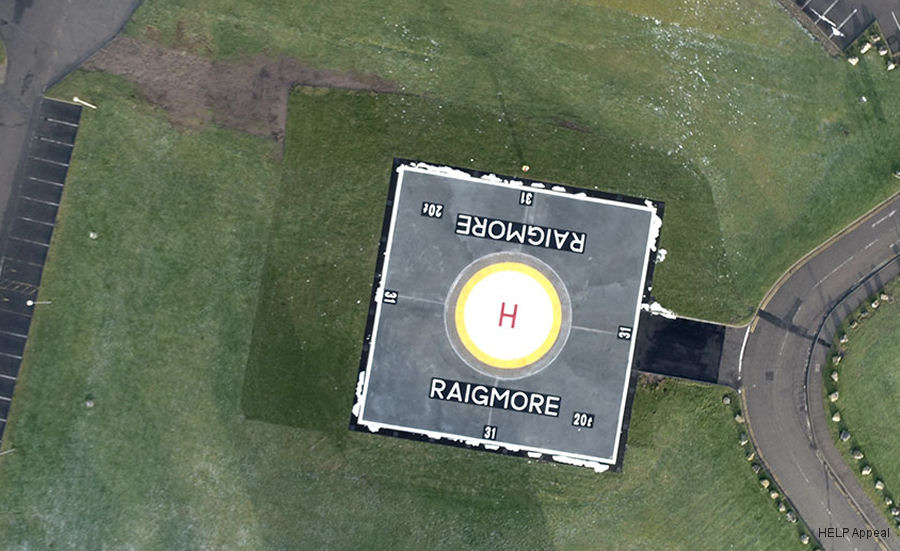 Scottish Raigmore Hospital Helipad Upgrade, 21-Feb-19 : #Helipad In a three months work, Kier Construction completed upgrade of the Raigmore Hospital helipad in Inverness, Scotland with a cost of £600,000 which came from two charitable donations: HELP Appeal (480) and Highland Health Board Endowment Fund (120)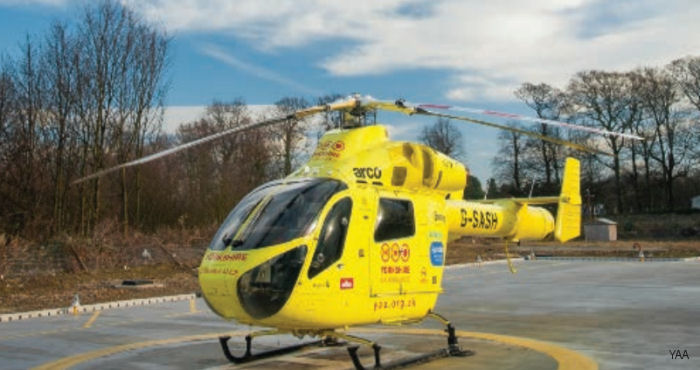 Sheffield Children's Hospital Helipad, 06-Feb-19 : #HospitalHelipad HELP Appeal charity to make donation of £2.25 million to cover half of the cost of the helipad at Sheffield Children's Hospital. Expected completion in 2023


15-Sep-18 - Luton and Dunstable University Hospital Helipad
29-Aug-18 - Raigmore Hospital Helipad Upgrade #helipad
11-Jun-18 - Ipswich Hospital's Helipad First Landing #hospital
06-Jun-18 - QEUH Glasgow Hospital has 692 Landings in 3 Years #helipad #hospital
24-May-18 - Bristol Royal Infirmary has 450 Landings in 4 Years #helipad #hospital
06-Apr-18 - Royal Sussex County Hospital Fire Suppression System
17-Aug-17 - AW169 Lands on New Bournemouth Helipad
09-Jun-17 - Wiltshire Air Ambulance Airfield Lighting Up
25-Apr-17 - CMFT Charity Helipad Second Instalment
03-Apr-17 - Brighton Helipad First Instalment
07-Mar-17 - Work Begins on Liverpool Aintree Hospital Helipad
14-Dec-16 - Helipad at Northern General Hospital, Sheffield
07-Dec-16 - £1 Million Liverpool Hospital Helipad Approved
02-Dec-16 - Southampton General Hospital Lifesaving Helipad