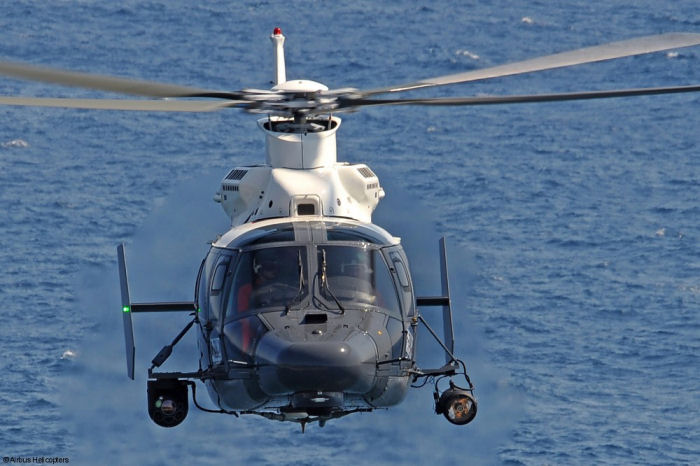 Indonesia PTDI Delivering Airbus helicopters, 30-Mar-17 : Benefitting from a partnership of over four decades, PT Dirgantara Indonesia (PTDI) recently delivered a AS332/H215M, 2 EC725/H225M and 2 AS555 Fennec to the Armed Forces. AS565MBe Panther to follow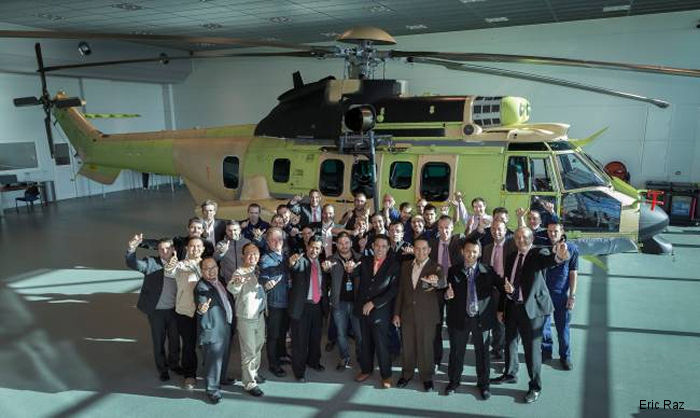 First CSAR EC725 to Indonesian Air Force, 06-Nov-14 : The first of six Combat Search and Rescue (CSAR) EC725 helicopters was handed over to Indonesian Air Force (TNI-AU). PT Dirgantara Indonesia (PTDI) will complete the mission equipment customization.
Six EC725 for the Indonesian Air Force, 05-Apr-12 : A contract is signed today between Eurocopter and PT Dirgantara Indonesia/Indonesian Aerospace for the supply of six EC725. To be received in 2014, Indonesian Aerospace will customize and deliver these combat search and rescue configured helicopters to the Indonesian Air Force under a contract signed with the Indonesian Ministry of Defence last month.