The Police Air Wing was established within the Ugandan Police Force in 1966 to enhance the operations of the internal security forces. It gained a wider remit following the reforms in the 1967 constitution which created a national police force from the existing federal states.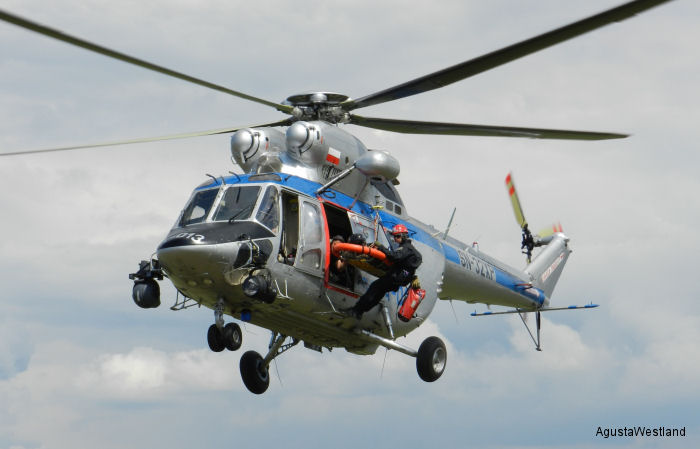 Uganda orders Police GrandNew and W-3A, 14-Jul-14 : Finmeccanica – AgustaWestland is pleased to announce that the Ministry of Internal Affairs of Uganda has placed an order for a GrandNew light twin and one W-3A Sokol intermediate twin engine helicopter.
Model
C/N
Built
ID
AW109SP GrandNew
22342
5X-MAH : Uganda Police from Dec15, test serial I-EASX
: pictured at the Uganda Police Airwing hangars in Jinja, Uganda

Scout
f.9617
1965
5X-UUW : ex G-17-1, delivered to Police Air Wing 1966. wfu 1969. Reported ...
: pictured unk
: ex Uganda Police Air Wing; to Panshanger (date ?)
: ex Panshanger based; to Blackpool (date ?)
: ex Blackpool based; to East Dereham (date ?) as stripped cabin an ...

Scout
f.9618
1965
5X-UUX : ex G-17-2, delivered to Police Air Wing 1966. wfu 1969. Sold to U ...

206A
466
5X-UVV : Bell 206A cn466, ff:?; del Uganda Government as 5X-UVV, unk; wfu?


4 Construction Numbers in this organisation found