A joint venture between Tata Sons and AgustaWestland established in 2010 for assembling AW119Ke helicopters in India for both the civilian market and the Reconnaissance and Surveillance Helicopter (RSH) programme of the Indian Armed Forces.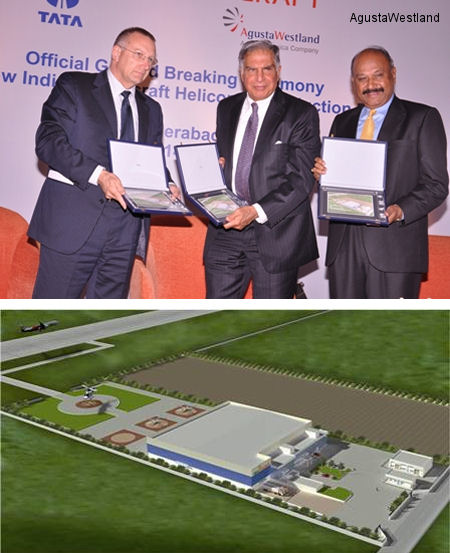 Ground Breaking Ceremony for Indian Rotorcraft, 14-Mar-12 : Indian Rotorcraft is pleased to announce that a ground breaking ceremony was held today at Hyderabad's Rajiv Gandhi International Airport, marking the start of construction of a new helicopter production facility and a new step in the development of the Indian aerospace industry.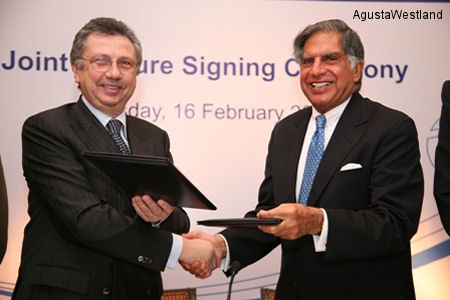 AgustaWestland and Tata Sons Establish a Joint Venture Company, 16-Feb-10 : AgustaWestland, a Finmeccanica company, and Tata Sons have signed a Shareholders' Agreement for the formation of an Indian joint venture company which will establish in India a final assembly line for the AW119 helicopter for the worldwide market.