MedForce Joins Metro Aviation Family, 26-Aug-20 : #Iowa Air ambulance MedForce has now Metro Aviation as their new air service operator. Based at Quad City serves Eastern Iowa, West-Central Illinois, and portions of Northeast Missouri from two bases.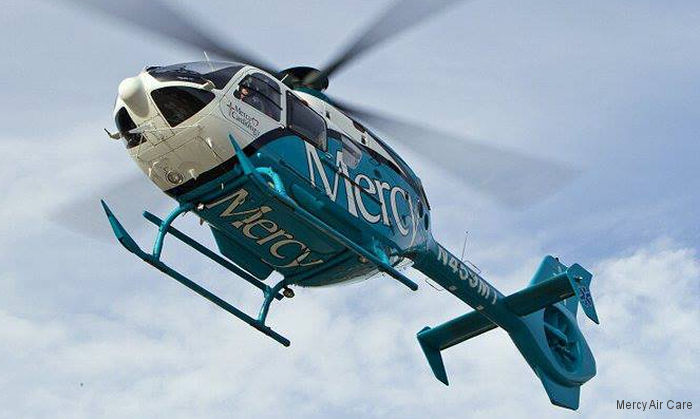 Mercy Air Care 30th Anniversary, 10-Feb-17 : Mercy Air Care (MAC), the helicopter emergency medical service of the Mercy Medical Center in Sioux City, Iowa stated in May 1987. Operated by Med Trans Corp
Mercy One to receive second Bell 429 EMS, 23-Jul-12 : Forth Worth, TX - Bell Helicopter, a Textron Inc. company, announced today that 429 launch customer Mercy One of Des Moines, Iowa will receive a second Bell 429 helicopter from Air Methods. Mercy One currently operates an air medical critical care configured Bell 429 and will add a second helicopter, equipped with United Rotorcraft emergency medical services (EMS) interior.