Beginning in 1962, the first Alouette III arrived for the Navy as part of Esk.722, for operation from the
Hvidbjornen
class vessels. Towards the end of Apr 1977 (when the Danish
Naval Helicopter Service
was formed), these Alouette III transferred to the Navy.
The first EH-101 Merlin arrived in Oct 2005 as the unit transitioned from the S-61A, the last of which was retired in 2010.

No.722 Sqn was formed January 8 1951 at Vaerlose with Spitfires, Oxfords and Harvards. It moved to Alborg AFB February 8, 2004 equipped with S-61A
---
This squadron rescued two American airman on 21 July 1981. They had ejected from an RF-4 Phantom over the Baltic Sea.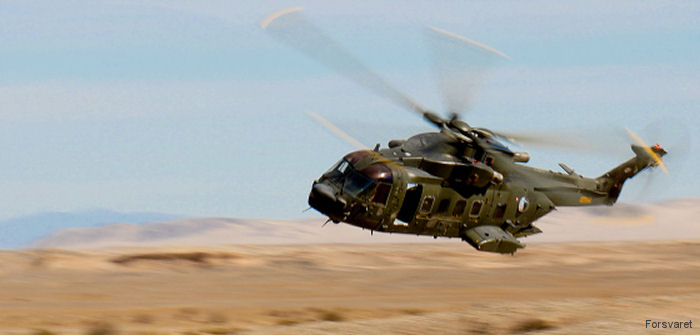 Denmark Deployed EH101 to Mali, 19-Dec-19 :

#OperationBarkhane Denmark sent two EH101 helicopters with 70 support personnel to Mali to support French forces engaged in Operation Barkhane in the Sahel region. Deployment scheduled to last for at least one year