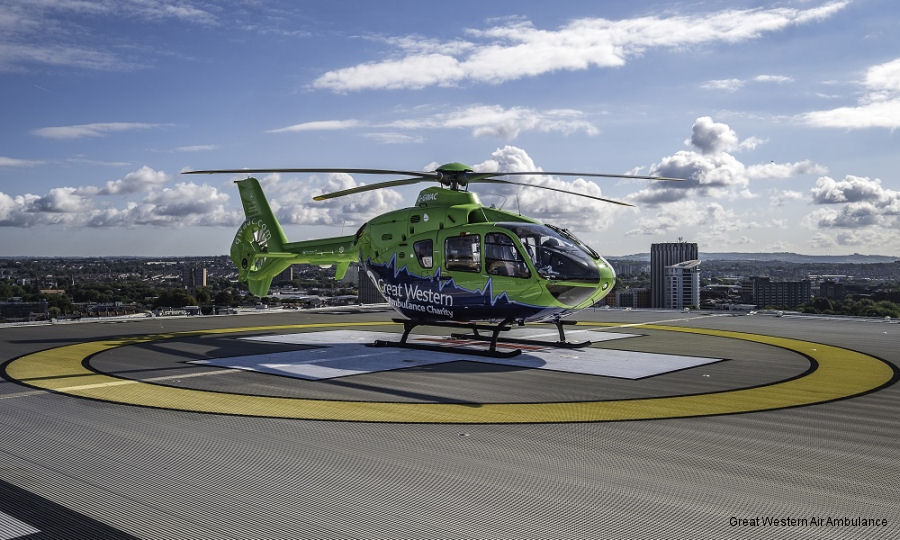 The Air Ambulance had been based on the north side of Filton since 2008 but following an announcement by British Aerospace to sell the site, a new base was needed. Planning was finally approved after objections, in Dec 2016; the new base at Almondsbury, adjacent to the M4/M5 motorway interchange became operational in 2018.

News of Great Western Air Ambulance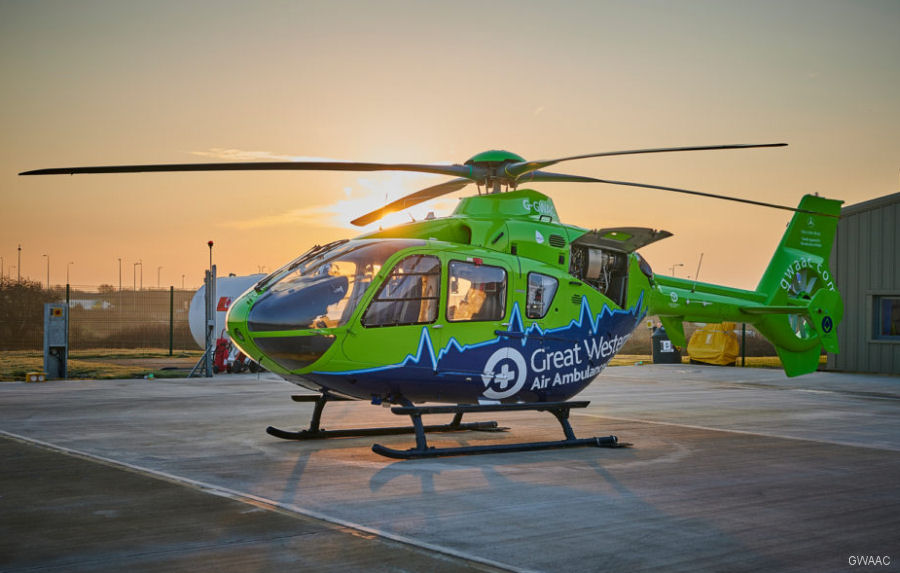 GWAAC Ambulance with the NHS Against COVID-19, 14-Apr-20 : #coronavirus The Great Western Air Ambulance Charity (GWAAC) from Gloucestershire, England, is transporting critically ill Coronavirus (COVID-19) patients in the region supporting the National Health Service (NHS)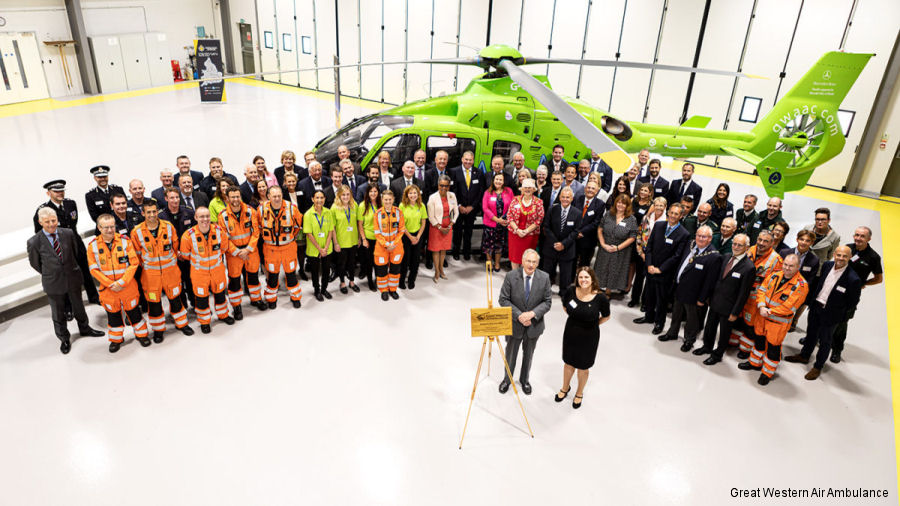 GWAAC' Almondsbury Air Base Opening, 30-Sep-19 : UK' Great Western Air Ambulance Charity (GWAAC) held a ceremony to officially open their new purpose-built emergency operations base in Almondsbury, South Gloucestershire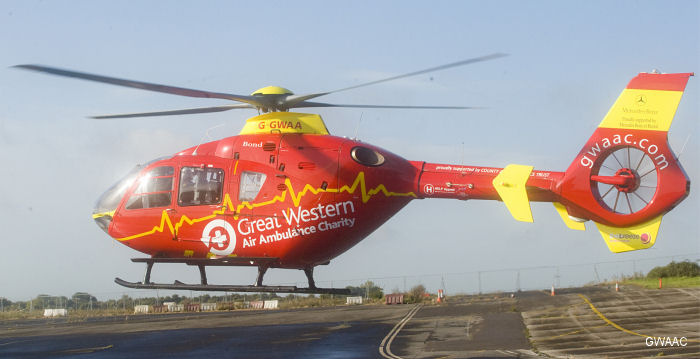 Great Western Air Ambulance new EC135, 16-Oct-14 : After a big fundraising campaign and support from members of the public Great Western Air Ambulance Charity have today received their new EC135 helicopter.
Great Western Air Ambulance List of helicopters

Help Us
C/N
Version
Built
In this Org
In other Org
0174
ec135t1
2001
G-GWAA : Great Western Air Ambulance (GWAAC) Oct14-2016?

G-WMAS : Bond Air Services Jun01-Oct14, HEMS, test serial D-HECK
G-GWAA : Bond Air Services Oct14-Apr16, EC135T2 type
G-WMAS : Babcock Mission Critical Services Onshore Ltd Apr16-2018
: May/Nov 2018 for sale Eurocopter EC-130-T2 2001; TT 6,089 Hrs, u$s 1,59+
F-HBBK : SAMU, op by Babcock by Aug18
OE-XXR : SHS by Jan20

0746
ec135t2+
2008
G-GWAC : Great Western Air Ambulance (GWAAC) /Helimed65 by based at Almondsbury, o+
: Sep19 GWAAC pictured (pic2), op by Babcock
: asg NHS for coronavirus patients transport

G-WASN : Eurocopter UK Dec08-May09
G-WASN : Bond Air Services May09-2016
G-WASN : Babcock Mission Critical Services Onshore Ltd from Apr16

S-135/914
105d
G-NDAA : Great Western Air Ambulance (GWAAC) in green/blue livery

G-WMAA : 105DBS-4 type, parts of G-PASB Bond Helicopters 1994-1999; Bond Air Servic+
G-NDAA : Bond Air Services from Feb06