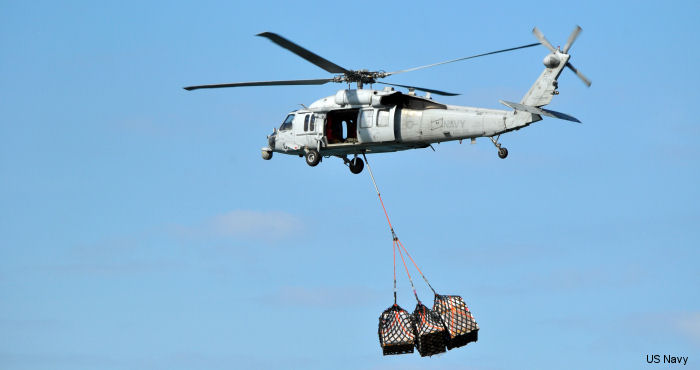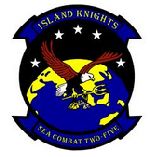 Island Knights
, tail code
RB
. Redesignated from former Helicopter Combat Support Squadron FIVE (
HC-5
) after transitioning to the MH-60S Seahawk.
Based in Guam, as of 2018 remains as the only US Navy expeditionary HSC squadron.
News of Helicopter Sea Combat Squadron Two Five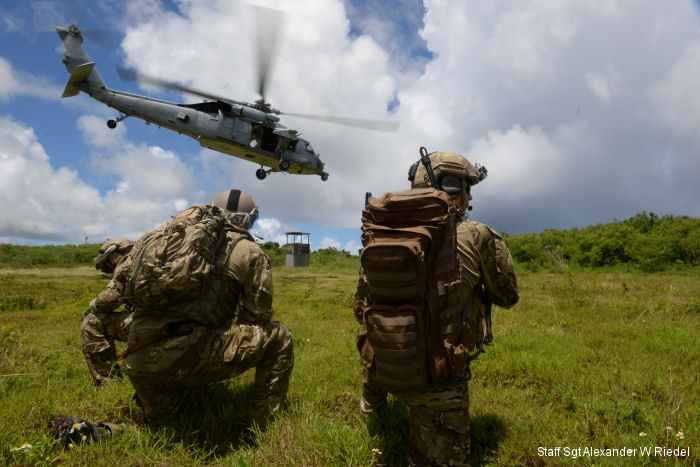 Alaska TACPs Joint Training in Guam, 04-Aug-15 : USAF Tactical Air Control Party (TACPs) assigned to 3rd Air Support Operations Squadron (ASOS) at JB Elmendorf-Richardson Alaska, made the long journey to Guam for joint training.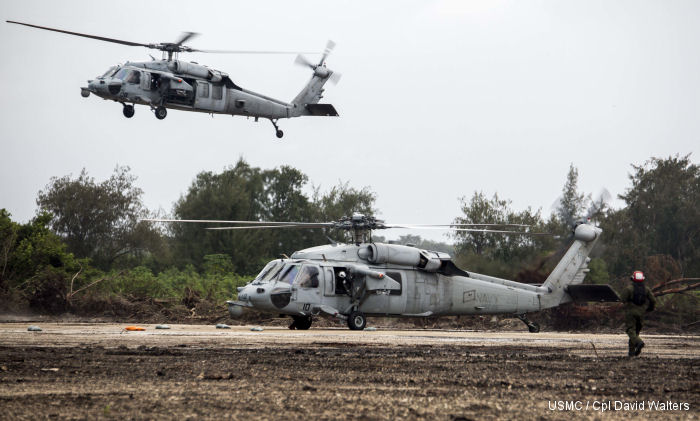 Navy HSC-25 in Forager Fury III exercise, 25-Sep-14 : TINIAN, Commonwealth of the Northern Marianas Islands – U.S. Marine Corps, Navy and Air Force units began exercise Forager Fury III on Guam and Tinian, Commonwealth of the Northern Marianas Islands, Sept. 24, 2014.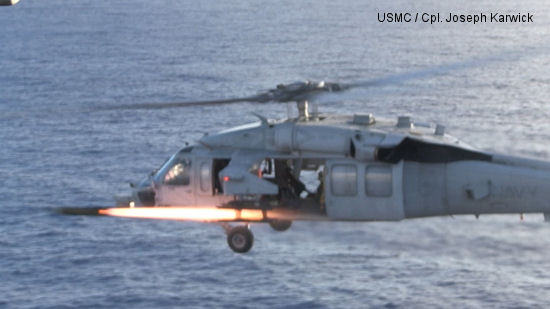 HSC-25 fire AGM-114 Hellfire during Forager Fury II, 11-Dec-13 : NORTHERN MARIANA ISLANDS by Marine Corps Air Station Iwakuni Cpl. Joseph Karwick - Navy MH-60S Seahawk helicopters supported close-air support missions with Marines from Marine Aircraft Group 12 Dec. 10 at the Farallon de Medinilla Target Range during Exercise Forager Fury II.
C/N
Version
Built
In this Org
In other Org
mh-60s
165773 : USN; HSC-25 w/o 24sep07, crashed into Fena Lake, NAS Guam

mh-60s
166292 : May07 HSC-25 /RB-64 at MCAS Iwakuni

mh-60s
166305 : USN; 2012 HSC-25 /RB-50

mh-60s
166342 : USN; 2012 HSC-25 /RB-04

mh-60s
166353 : USN; Jan13 HSC-25 /RB-05

mh-60s
166356 : USN; Jan13 HSC-25 /RB-00 CAG

mh-60s
166367 : USN; 2013 HSC-25 /RB-07

mh-60s
167814 : USN; 2013 HSC-25 /RB-09

mh-60s
167815 : 2018 HSC-25 /RB-614

mh-60s
167819 : USN; 2013 HSC-25 /RB-10

mh-60s
167873 : USN; 2013 HSC-25 /RB-01

70-3894
mh-60s
167889 : USN; Jan13 HSC-25 /RB-03
: Dec15 HSC-25 /RB-03

mh-60s
168397 : USN; 2014 HSC-25 /RB-02

70-3698
mh-60s
168532 : Sep15 HSC-25 /RB-00, CAG; Aug16 still
: 27nov17 asg HSC-25 pictured training with the Explosive Ordnance Disposal+

70-3919
mh-60s
168538 : Jan16 HSC-25 Det.6 /RB-07

70-3965
mh-60s
168545 : USN; 2014 HSC-25 /RB-09; 2015 still

70-3971
mh-60s
168546 : USN; Oct14 HSC-25 /RB-05; May17 still