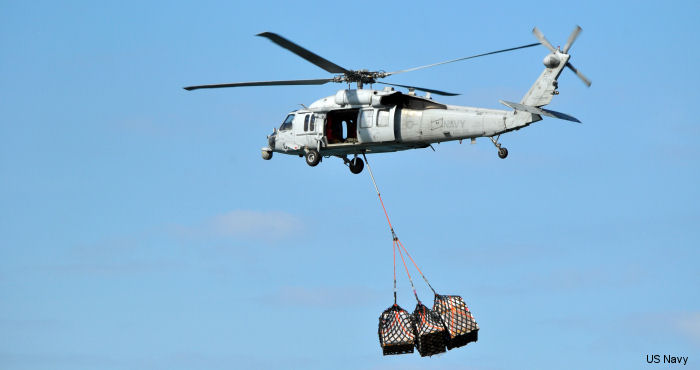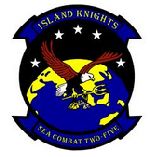 Island Knights
, tail code
RB
. Redesignated from former Helicopter Combat Support Squadron FIVE (
HC-5
) after transitioning to the MH-60S Seahawk.
Based in Guam, as of 2018 remains as the only US Navy expeditionary HSC squadron.
News of Helicopter Sea Combat Squadron Two Five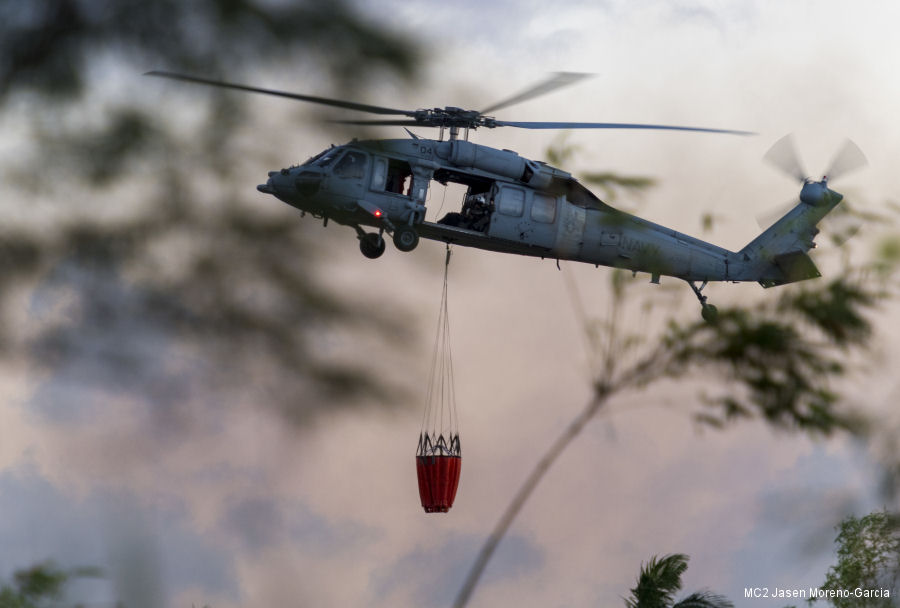 Navy Firefighting in Southern Guam, 24-Apr-19 : #firefighting Seahawks from the Helicopter Sea Combat Squadron HSC-25 helped to contain a brush fire in Santa Rita, Guam. HSC-25 is the Navy' only forward deployed MH-60S expeditionary squadron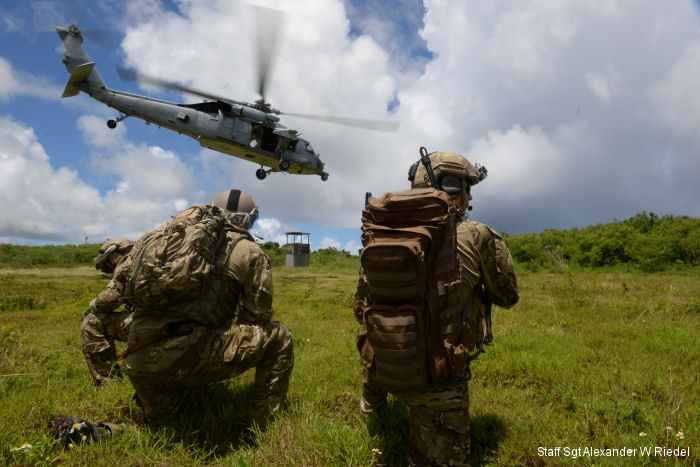 Alaska TACPs Joint Training in Guam, 04-Aug-15 : USAF Tactical Air Control Party (TACPs) assigned to 3rd Air Support Operations Squadron (ASOS) at JB Elmendorf-Richardson Alaska, made the long journey to Guam for joint training.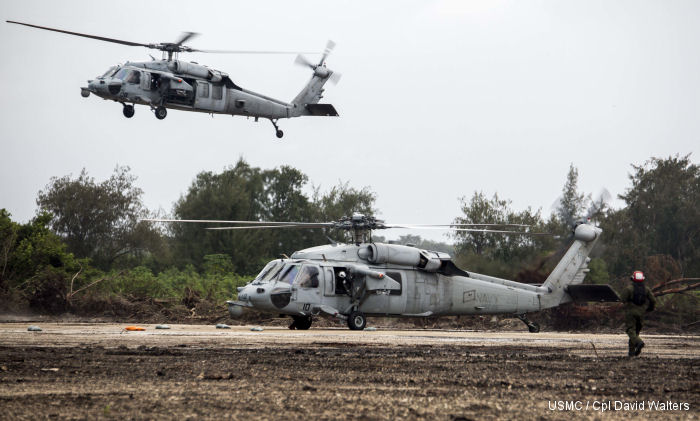 Navy HSC-25 in Forager Fury III exercise, 25-Sep-14 : TINIAN, Commonwealth of the Northern Marianas Islands – U.S. Marine Corps, Navy and Air Force units began exercise Forager Fury III on Guam and Tinian, Commonwealth of the Northern Marianas Islands, Sept. 24, 2014.