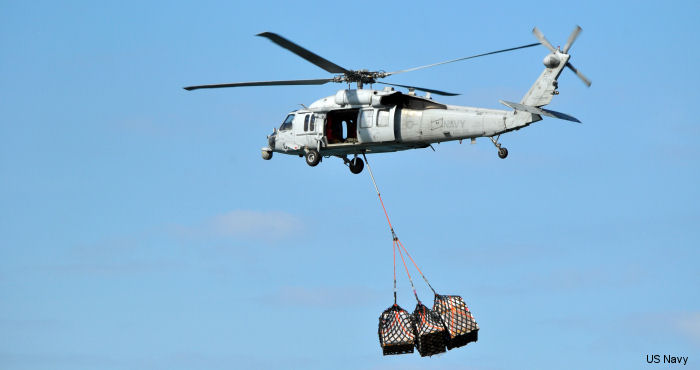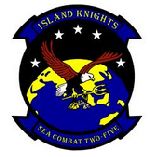 Island Knights
, tail code
RB
. Redesignated from former Helicopter Combat Support Squadron FIVE (
HC-5
) after transitioning to the MH-60S Seahawk.
Based in Guam, as of 2018 remains as the only US Navy expeditionary HSC squadron.
News of Helicopter Sea Combat Squadron Two Five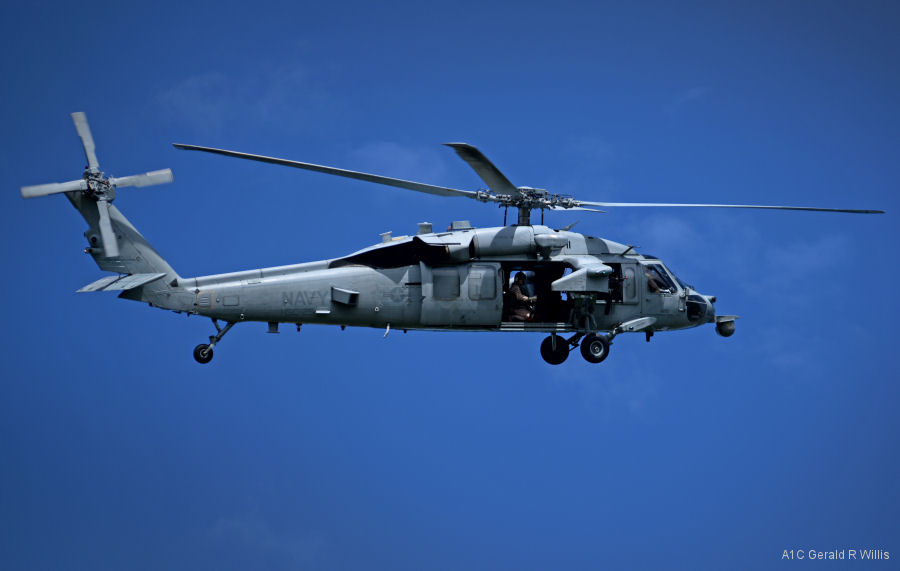 Guam Navy Squadron MedEvac Cruise Ship, 24-May-20 : #Guam US Navy Helicopter Sea Combat Squadron HSC-25 "Island Knights" based at Andersen AFB in Guam completed a urgent medical evacuation (MedEvac) of a patient from the cruise ship Pacific Princess north of Saipan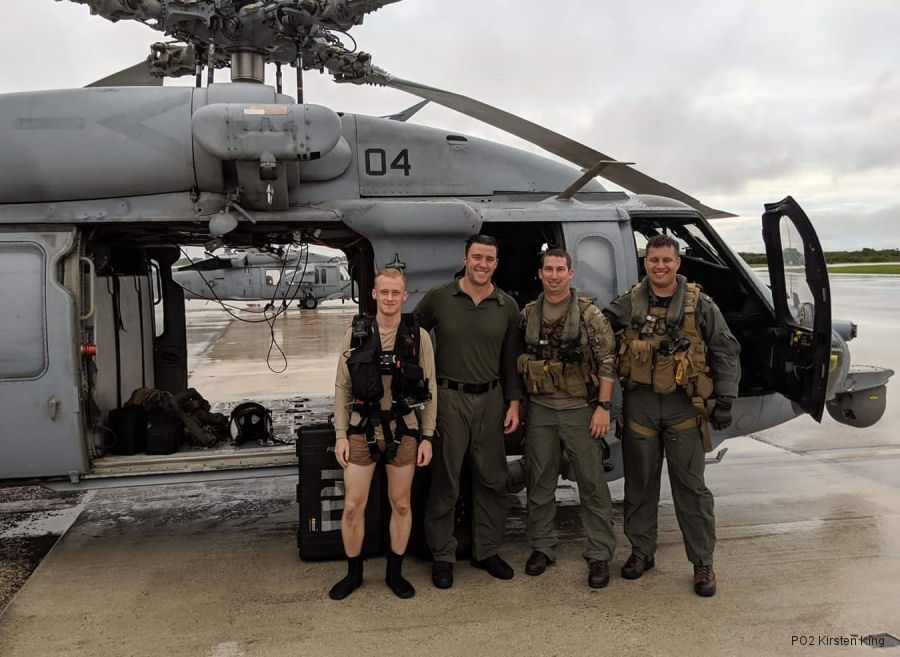 HSC-25 Rescues Distressed Sailor at Sea, 29-Jul-19 : #MedicalEvacuation US Navy' Helicopter Sea Combat Squadron HSC-25 flying the MH-60S Seahawk from Andersen, Guam completed its 14th rescue mission this year with a emergency medical evacuation from a 32 foot sailboat at 100 nm west of the island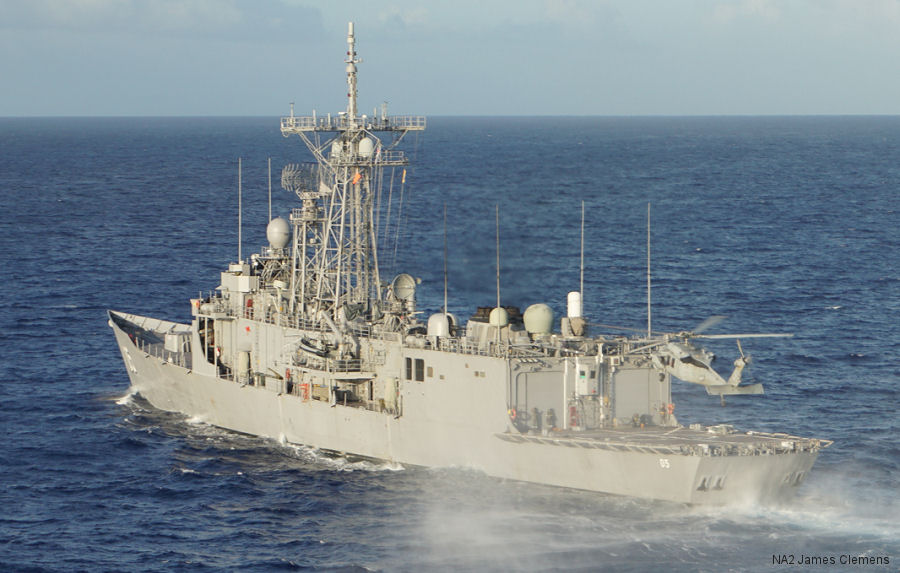 American Seahawk in Australian Frigate, 25-Apr-19 : US Navy' Sikorsky MH-60S Seahawks from Helicopter Sea Combat Squadron HSC-25 based in Guam conducted deck landing qualifications with Royal Australian Navy' frigate HMAS Melbourne (FFG-05) in the Philippine Sea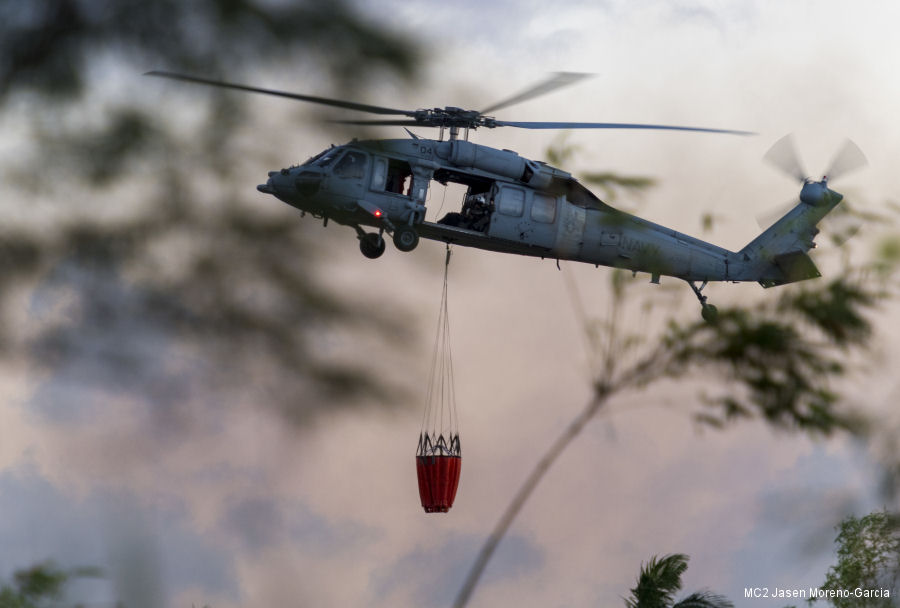 Navy Firefighting in Southern Guam, 24-Apr-19 : #firefighting Seahawks from the Helicopter Sea Combat Squadron HSC-25 helped to contain a brush fire in Santa Rita, Guam. HSC-25 is the Navy' only forward deployed MH-60S expeditionary squadron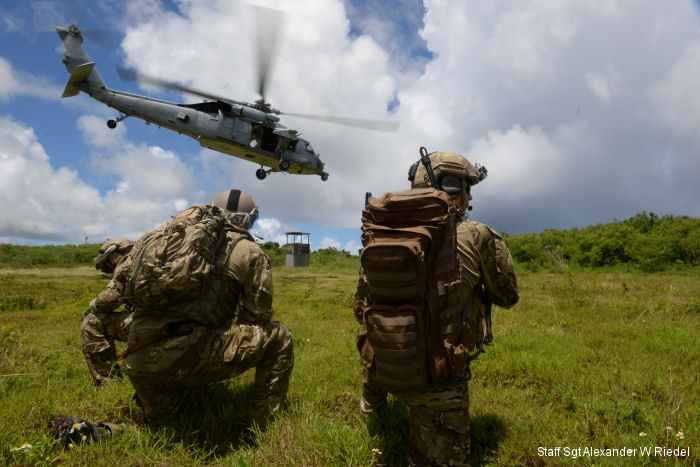 Alaska TACPs Joint Training in Guam, 04-Aug-15 : USAF Tactical Air Control Party (TACPs) assigned to 3rd Air Support Operations Squadron (ASOS) at JB Elmendorf-Richardson Alaska, made the long journey to Guam for joint training.