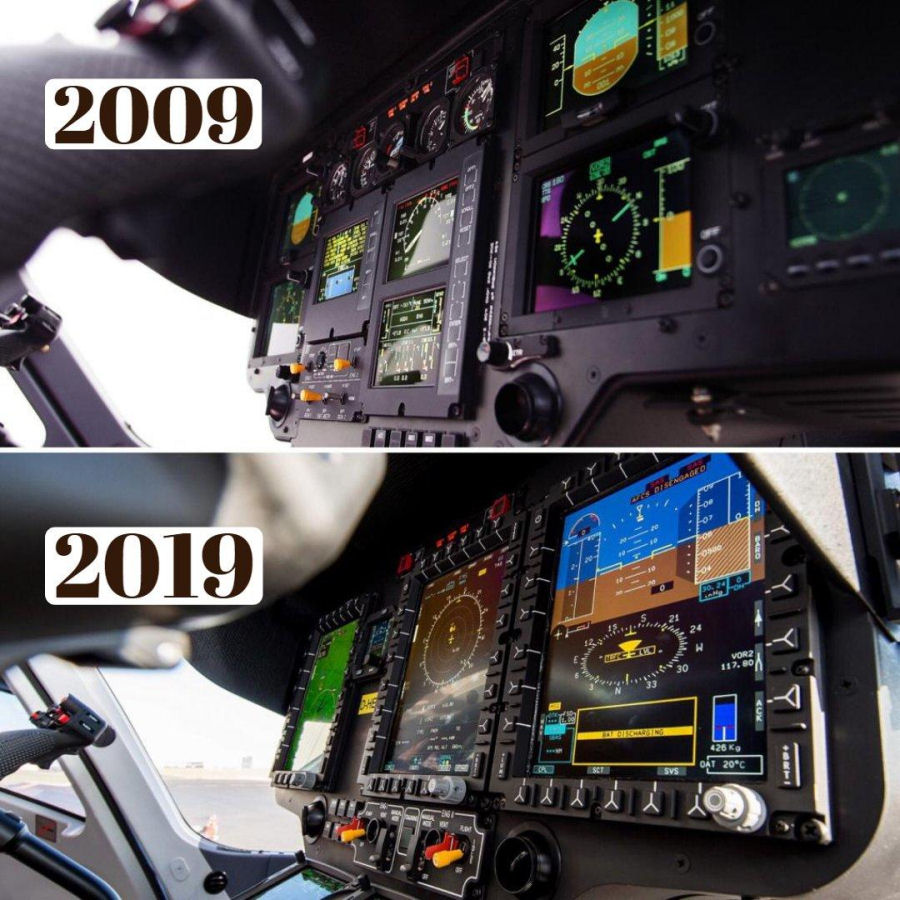 Helionix is an helicopter digital avionics suite launched in March 2013 specially developed as an advanced situational awareness system. It became first operational in the
EC145T2
(now Airbus H145). Then added to the
H175
and later the
H135
( only EC135T3/P3 from c/n 2000 ). New Airbus models such as the
H160
will also be fitted with Helionix.
Helionix provides an interface for direct display of mission data such as maps, external camera, AIS, FLIR, ADS-B, etc. Basic functions includes an Helicopter Terrain Avoidance and Warning System (HATWS) and Synthetic Vision System (SVS)
The global fleet surpass the 100,000 flight hours milestone on March 2018.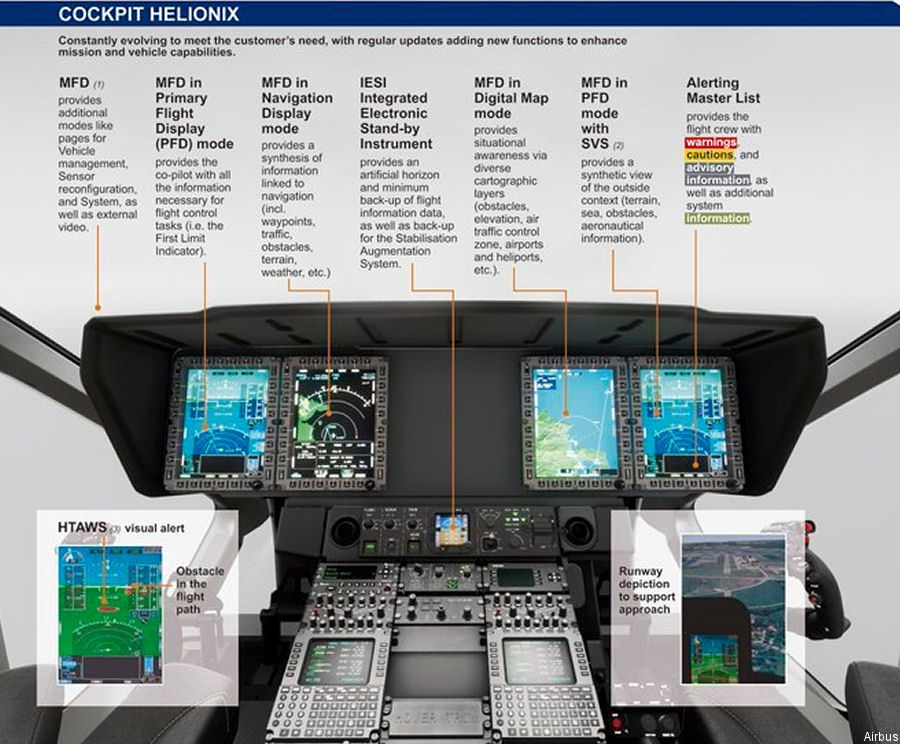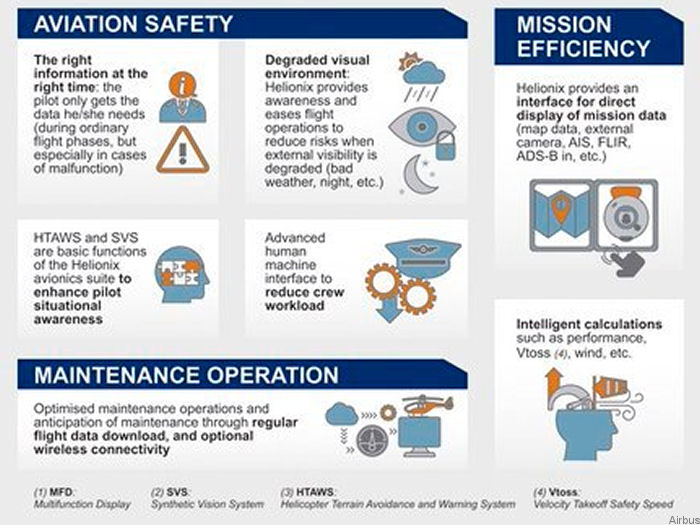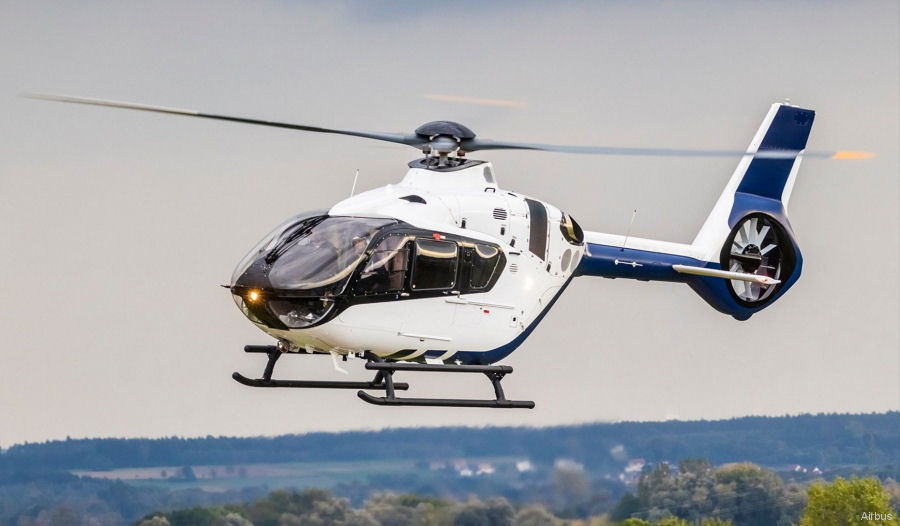 Extra Weight and Single Cockpit for Helionix H135, 19-Dec-20 : #H135 European Union Aviation Safety Agency (EASA) certified new Alternate Gross Weight (AGW) increased up to 120 kg ~ 265 lb for EC135T3/P3 (H135) Helionix equipped helicopters. Airbus also unveiled new single pilot IFR cockpit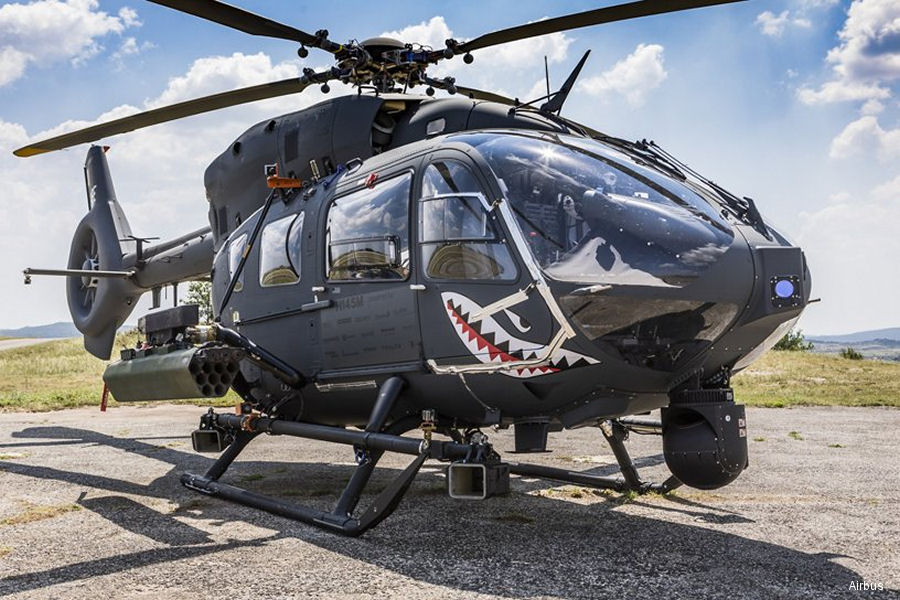 Airbus H145M Flying Command Post, 29-May-20 : #H145M In collaboration with industrial partners Airbus is expanding the command, control, communications, computer, collaboration and intelligence (C5I) capabilities of the H145M helicopter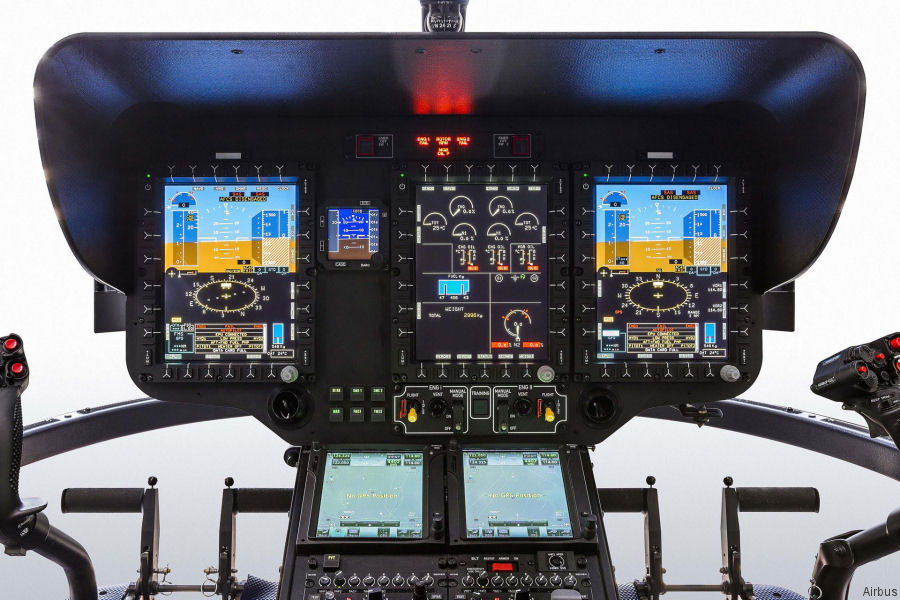 Helionix H135 Certificated in Canada, 05-May-20 : Transport Canada Civil Aviation (TCCA) granted certification to the Airbus EC135T3H/EC135P3H (H135) helicopter equipped with the Helionix avionics suite
New Alternate Gross Weight for H135, 02-Feb-20 : #GrossWeight Airbus EC135T3/P3 (H135) equipped with Helionix will have a new Alternate Gross Weight (AGW) benefit of 120kg / 265lbs or 138km / 75nm extended range or extra 40 minutes endurance after certification by EASA and FAA to be obtained later this year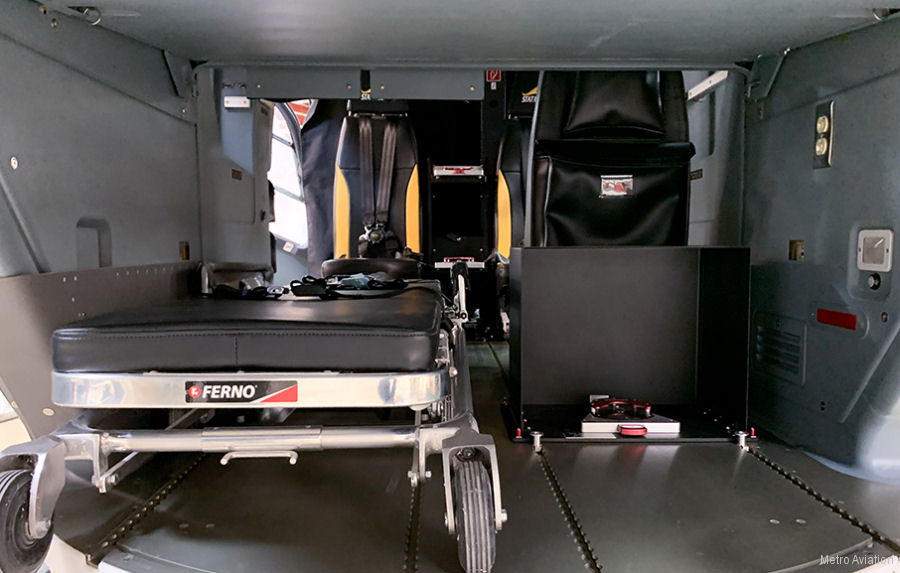 First EC135T3H Medical Interior, 20-Jun-19 : #InteriorDesign Metro Aviation gets first Supplemental Type Certificate (STC) for its medical interior in the EC135T3H, the H135 with Arrius 2B2Plus engine and Helionix avionics suite. Will be delivered to STAT MedEvac
19-Oct-18 - Warranty Extension and Helionix Step 3 for H145 #H145
29-Sep-18 - First Helionix ACH135 to UK's VIP HeliGroup ACH135
06-Apr-18 - H145 Simulator Certified with Helionix STEP 2
02-Mar-18 - Helionix Fleet Surpass 100,000 Flight Hours
04-Sep-17 - Norsk Luftambulanse First Civilian with Helionix H135
07-Mar-17 - STAT MedEvac First US Operator of Helionix' H135
16-Nov-16 - EASA Certification for Helionix in the H135
11-Oct-16 - 20th Anniversary of the H135 Family
07-Mar-13 - Helionix, the Future of Avionics by Eurocopter