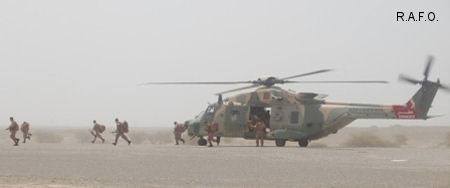 Eurocopter at the 2013 Dubai Airshow, 14-Nov-13 : With a Dubai Airshow presence dedicated to its customers, Eurocopter will showcase the company's highly-capable military helicopters – represented at this biennial industry event by the combat-proven EC725 and efficient NH90 – and latest generation of corporate aircraft, including the new EC145 T2 and executive version EC175 being presented for the first time in the Middle East.
The Helicopter of the Future by Eurocopter, 25-Jun-13 : Eurocopter today continued its participation at the 50th Paris Air Show by signing the first 22 partnership agreements with innovative French companies selected to form part of the Helicopter of the Future program.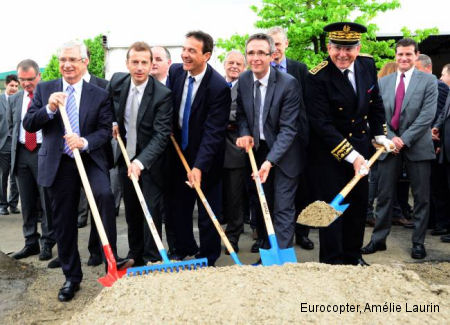 Eurocopter new Le Bourget industrial site for 2015, 20-Jun-13 : The green light for the start of construction on Eurocopter's new industrial site, known as "Paris-Le Bourget", was given today by Guillaume Faury, President and CEO of Eurocopter, in the presence of Claude Bartolone, President of the French National Assembly; Vincent Capo-Canellas, Senator Mayor of the city of Le Bourget and Chairman of the Communauté d'Agglomérations; Stéphane Troussel, President of the General Council of La Seine Saint-Denis; and Philippe Galli, Prefect of La Seine Saint-Denis.