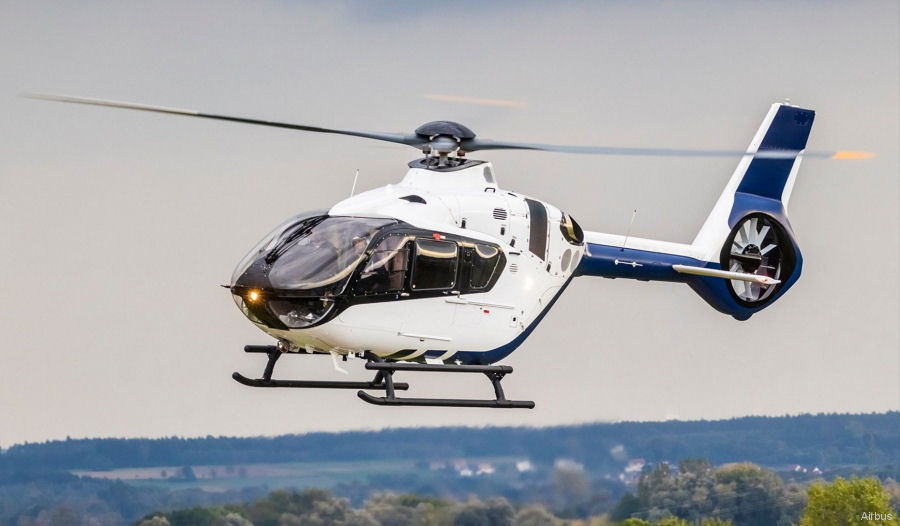 Airbus Helicopters, December 19, 2020 - Donauwörth – The European Union Aviation Safety Agency (EASA) has certified a new Alternate Gross Weight (AGW) for the latest version of the H135 family of helicopters.

The new AGW enables operators to benefit from an increased maximum take-off weight of up to 120 kg (265 lb) and useful load.

This increase can also be used to extend the range by up to 75 nm or the endurance by up to 40 minutes under standard conditions.

The new AGW is available as an option and can be applied retroactively to all H135s equipped with Helionix.

Additionally, Airbus has recently certified a new single pilot IFR Helionix cockpit for its H135 helicopters.

The modified cockpit enables customers to choose between removing the copilot side of the instrument panel to increase the field of view or to keep it in order to install specific STC equipment. The single pilot IFR cockpit of the H135 will further boost the capabilities of the H135 in several missions, including aerial work, utility and law enforcement.

To date, more than 1,400 helicopters of the H135 family have been delivered around the globe with more than 5.6 million flight hours. More than 300 customers in 60 countries use helicopters from the H135 family for a wide range of missions including Helicopter Emergency Medical Services (HEMS), law enforcement, private and business aviation, offshore wind, and military training.

About Airbus: Airbus is a global leader in aeronautics, space and related services. In 2019, it generated revenues of € 70 billion and employed a workforce of around 135,000. Airbus offers the most comprehensive range of passenger airliners. Airbus is also a European leader providing tanker, combat, transport and mission aircraft, as well as one of the world's leading space companies. In helicopters, Airbus provides the most efficient civil and military rotorcraft solutions worldwide.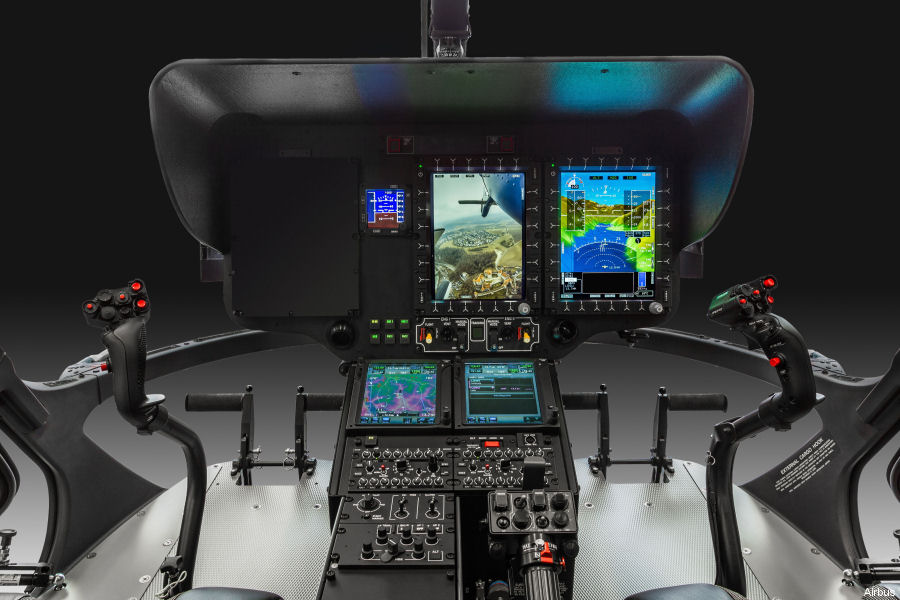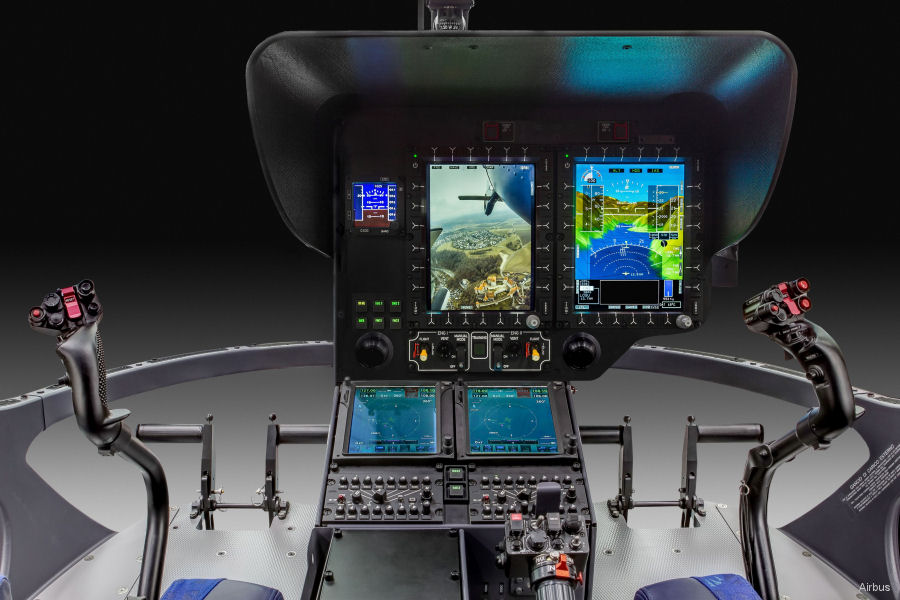 single pilot IFR Helionix cockpit for Airbus H135 (EC135T3H / EC135P3H)
Location :

Donauworth
They could have removed the left controls as well....
You still can... they are "quick release" controls...
EC135/H135 in

Airbus Helicopters Deutschland GmbH
Airbus H135 / EC135T3
Airbus H135 / EC135P3

Helionix
Eurocopter France
EASA
European Commission