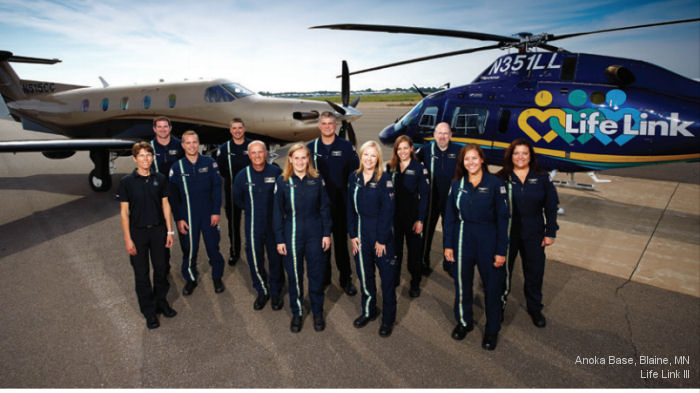 Established in 1974 as
Bio Medical Research Associates
(BMRA). In 1985 was purchased by three Twin Cities hospitals, as a means to operate a cost-effective helicopter service, and became Life Link III. Since then, the company has grown from one helicopter based in St. Paul, Minnesota to a network of five bases located throughout Minnesota and western Wisconsin.
Members include: Allina Health, Children's Hospitals and Clinics of Minnesota, Essentia Health St Mary's Medical Center, Fairview Health Services, Hennepin County Medical Center, Regions Hospital, Sacred Heart Hospital of Eau Claire, Wisconsin, St Cloud Hospital/CentraCare Health System and St Luke's. Accredited by
CAMTS
As of March 2017 operates AW119Kx from 6 helicopter bases at Alexandria, Blaine, Cloquet, Hibbing, and Willmar (Minnesota) and Rice Lake (Wisconsin). Brainerd, Minnesota to be opened in mid-2017.
On September 2018 celebrates 15000 flight hours and 8000 patient transports with the AW119Kx fleet.
On November 2020, Life Link III's AW119 fleet has accumulated over 21,000 flight hours. Also this year they get their own certificate and are no longer being operated by
Air Methods
As of 2020, Life Link III has 9 helicopter bases :
- Minnesota : Alexandria, Blaine, Brainerd, Duluth, Hibbing, Rush City and Willmar
- Wisconsin : Marshfield and Rice Lake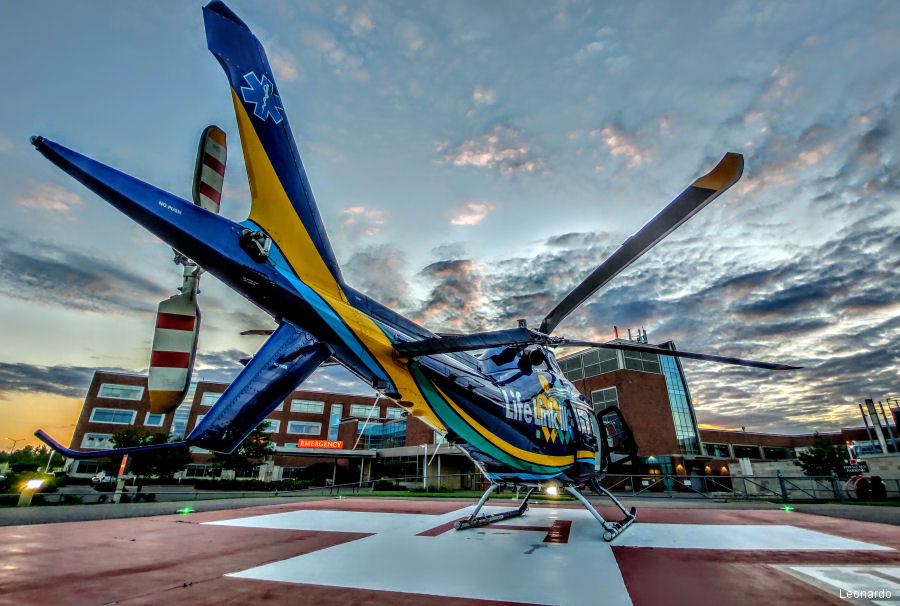 Life Link III Adds Trekker and AW169 to Fleet, 05-Nov-20 : #Trekker Life Link III, an air ambulance operating 9 medical bases in Minnesota and Wisconsin ordered an AW169 and an AW109 Trekker from Leonardo growing its fleet of helicopters to 14 aircraft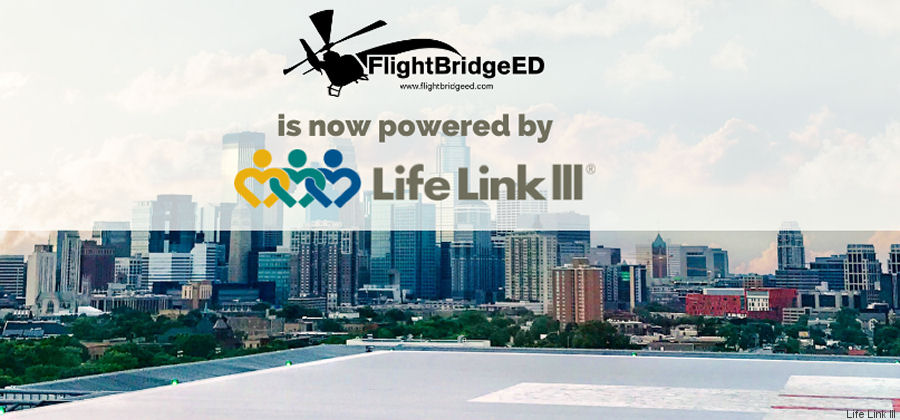 Life Link III Acquires FlightBridgeED, 15-Oct-20 : #education Life Link III, an air ambulance service operating 9 helicopter bases in Minnesota and Wisconsin, acquired FlightBridgeED, a Kentucky-based critical care education company.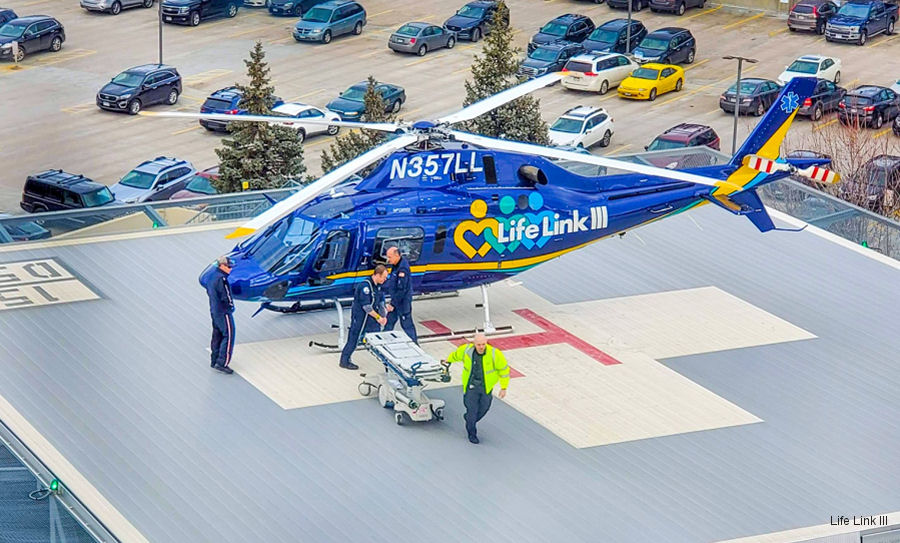 First IFR-Certified Koala goes to Life Link III, 07-Jul-20 : #IFR Leonardo Philadelphia will deliver in Q3 2021 the first civilian IFR-certified AW119Kx helicopter. Air ambulance operator Life Link III already operates 10 Koalas with over 21,000 total flight hours amassed serving Minnesota and Wisconsin
New Air Ambulance at Rush City Minnesota, 06-May-20 : #RushCity Life Link III, an air ambulance helicopter non-profit consortium serving 8 medical bases in Minnesota and Wisconsin, receives Part 135 Air Carrier Certificate and plans to open a new base in Rush City, MN. Helicopters operated by Air Methods
Years
Models
AgustaWestland AW119Kx Koala
Bell 206L-3 Long Ranger
Bell 222UT
Bell 407