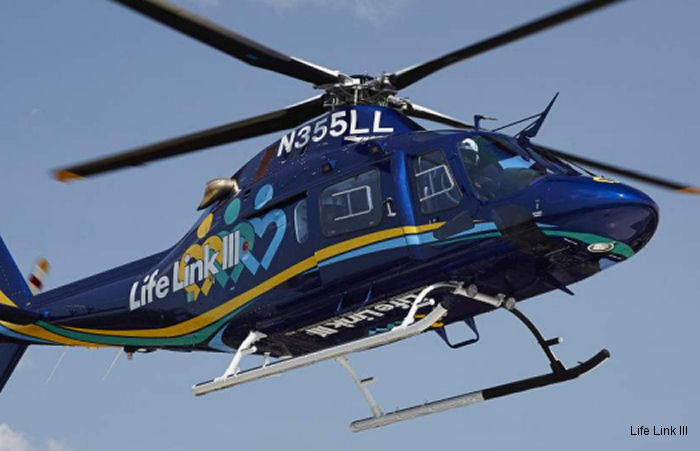 Life Link III, April 25, 2016 - MINNEAPOLIS - Life Link III is pleased to announce that it has been awarded re-accreditation by the Commission on Accreditation of Medical Transport Systems (CAMTS) for both its rotor wing and fixed wing services.

The CAMTS accreditation status is one of the most prestigious industry designations that may be achieved and extends across the entire Life Link III program including its fixed wing base and six helicopter bases located in Minnesota and Wisconsin.

Edward Eroe, president and CEO of Life Link III stated, "We are pleased to once again receive full accreditation from CAMTS as it underscores Life Link III's commitment to achieving the highest level of patient care and aviation safety standards in our industry. For our program, this translates to doing what's best for the patient on every transport. We are proud to be leading the way." Life Link III last went through the accreditation process in 2013.

As one of the largest hospital-based non-profit consortium programs in the United States, Life Link III has a 31-year history of demonstrating its dedication to improving patient care and transport safety. The CAMTS Accreditation Standards address issues of patient care and safety and each standard is supported by measurable criteria to measure a program's level of quality.

"The rigor and thoroughness of the CAMTS patient care evaluation process is impressive," stated Dr. R.J. Frascone, chief medical officer for Life Link III. "The dynamic changes in healthcare and air medical transport are well reflected in the accreditation process. I am pleased that Life Link III's focus on innovation and continuous improvement of patient care delivery meet and exceed these high industry standards."

Providers who apply for the CAMTS accreditation are held to a strict set of guidelines and safety standards that span all aspects of a program's business including medical direction, crew education, communications, safety, documentation and quality improvement. "Life Link III is the air medical transport service for nine hospital system member-owners and has always focused on meeting higher standards in partnership with its forty-four consortium member hospitals," said Dr. Steven Sterner, chief of provider services at Hennepin County Medical Center and chair of the Life Link III board of directors. "In this changing world of healthcare, it's critical that our air medical transport service be in close collaboration with its hospital partners in working toward achieving the goals of the Triple Aim."

About Life Link III: Life Link III is a great Midwest model of nine hospital systems working cooperatively to deliver the goals of the Triple Aim. The company's helicopter and airplane services provide rapid on-scene emergency response and inter-facility transport for patients requiring critical care. Founded in 1985, Life Link III is a not-for-profit company comprised of nine member-owners: Allina Health, CentraCare Health, Children's Minnesota, Essentia Health, Fairview Health Services, HealthPartners®, Hennepin County Medical Center, St. Luke's, and Sacred Heart Hospital. Life Link III operates one fixed wing base and six helicopter bases that include Alexandria, Blaine, Cloquet, Hibbing, and Willmar, Minnesota, and Rice Lake, Wisconsin.

Life Link III
State of Minnesota
CAMTS