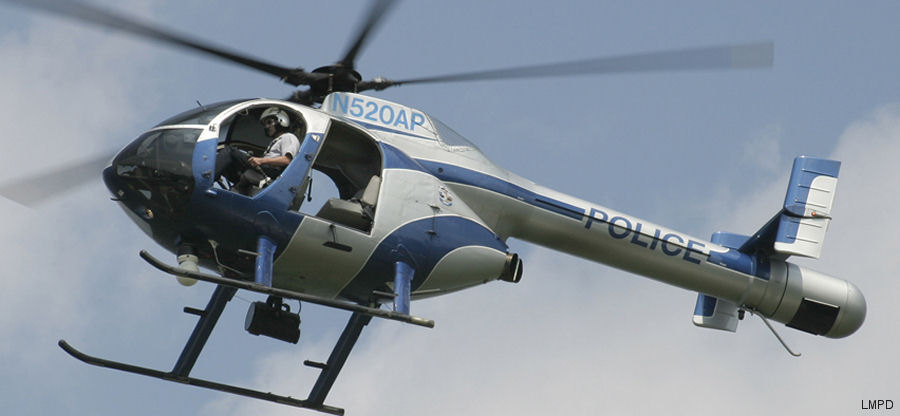 Established in 2003 with the merger of the the Jefferson County Police Department and the Louisville City Police Department. The Air Support Unit (ASU) was formed in 1972 by then Jefferson County Police Department (JCPD) with 3 Hughes 300C which were based at a dedicated heliport at the Central Government Center in Louisville from 1974. In early 1980s were replaced by 2 Hughes 500D. In 2001 they were in turn replaced by the MD520N NOTAR.
News of Louisville Metro Police Department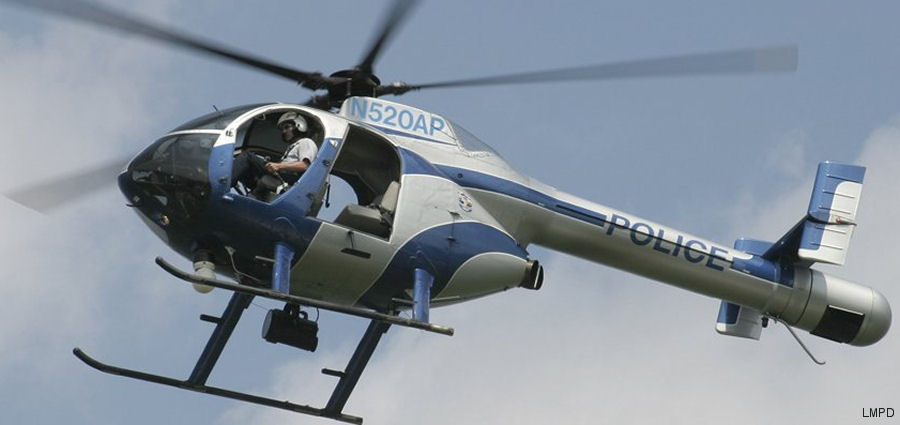 Louisville Metro Surveillance During the Eclipse, 07-Sep-17 : Kentucky' Louisville Metro Police Dept (LMPD) used the tactical receive antenna from Troll Systems to link their helicopter to the Emergency Management command post during last August eclipse
Years
Models
McDonnell Douglas MD520N




C/N
Version
Built
In this Org
In other Org
LN056
md520n
N510AP : Louisville Metro Police Dept (LMPD) Nov05-Feb08

N5223Y : MD Helicopters Sep93
- N520SG : Gilbert Development Corp at Cedar City, Utah from Oc93
- N522GS : Hyak Aviation at Mercer Island, WA Jun08-May12
: V & A Aviation at Pacific Palisades, CA May12-Dec14
- N769KB : S.O.F. Air Inc at Medford, OR from Dec14

LN095
md520n
2001
N520AP : Louisville Metro Police Dept (LMPD) from 02aug06

N7051F : MD Helicopters 2001
- N520AP : 29feb16 pictured at Bowman Field Louisville KY.