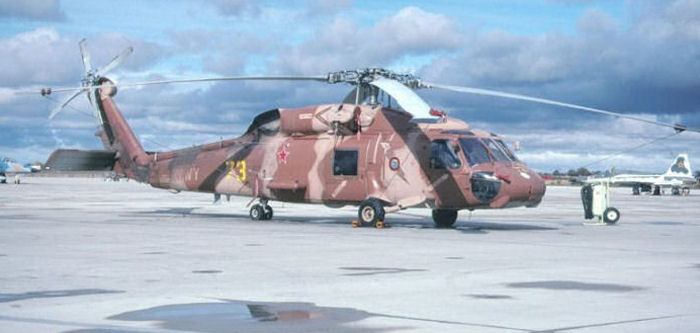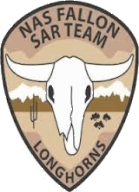 Longhorns
are the base flight for Naval Air Station Fallon, Nevada ( airbase tail code
7H
) They perform search and rescue and general support duties.
In the SAR role they used the
HH-1N
Twin Huey until 2009 when they were replaced by
SH-60F
Oceanhawk. From 2012 they transitioned to the
MH-60S
Knighthawk.
Also based at Fallon, the
Naval Strike and Air Warfare Center
(NSAWC) is the main air-to-air and air-to-ground training facility for the US Navy and Marine Corps.
Several SH-60F ( 164100, 164092, 163285 ) were used in the
Aggressor
role to simulate Russian Mil Mi-24 Hind attack helicopters
News of NAS Fallon SAR / NSAWC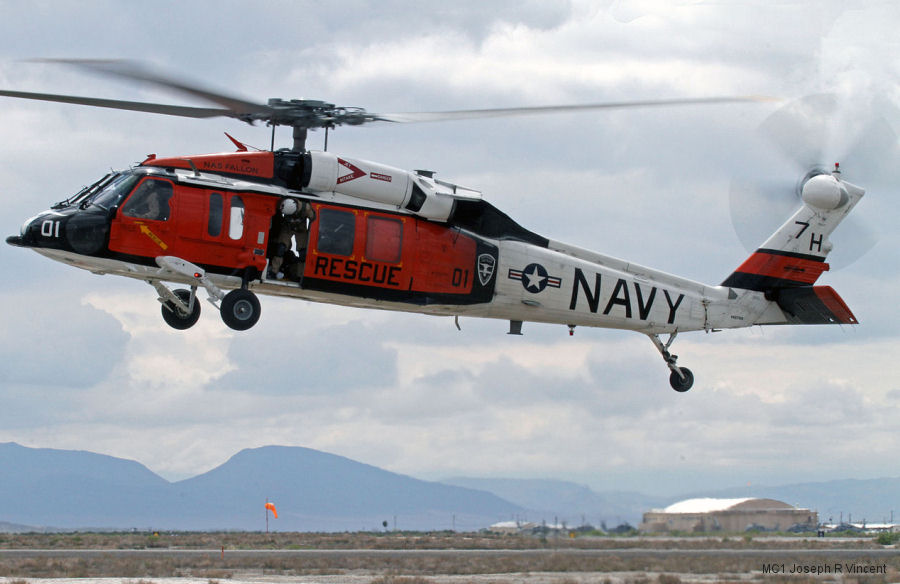 NAS Fallon SAR MH-60S New Rescue, 23-Jul-18 : #rescue The Longhorn Helicopter Search and Rescue (SAR) MH-60S from Naval Air Station (NAS) Fallon conducted the rescue 30 miles Southeast of Eureka, NV at request of Sheriff's Office