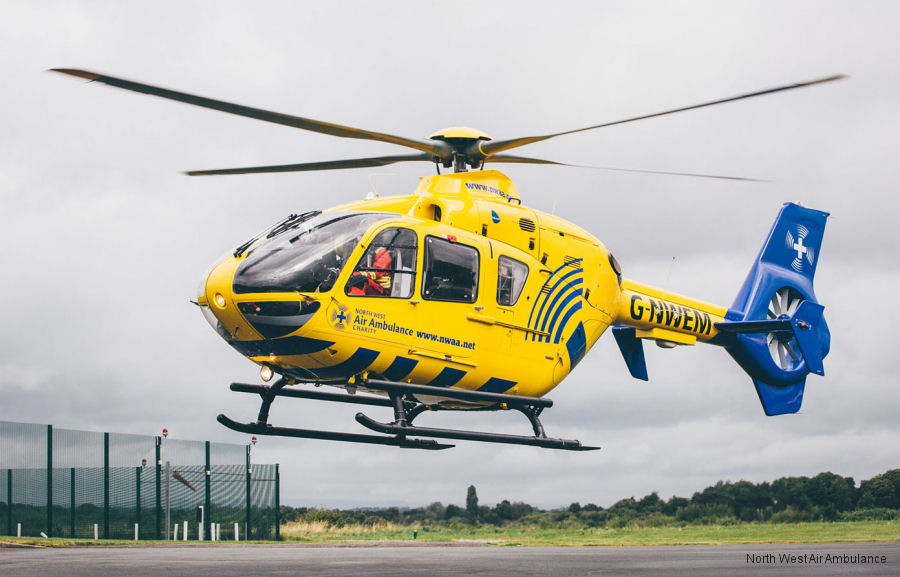 The NWAA is called out five times a day, increasing to ten in the summer. Used to operate two helicopters by
Bond Air Services
from bases at Royal Preston Hospital and University Hospital of South Manchester, Wythenshawe.
As of 2018, three helicopters fly 365 days a year from their bases in Blackpool and City Airport Manchester (Barton) covering 5,500 square miles and eight million people.
Unless a patient requires specialist treatment, the usual destination for casualties from the Lake District will be
Furness General Hospital
.

News of North West Air Ambulance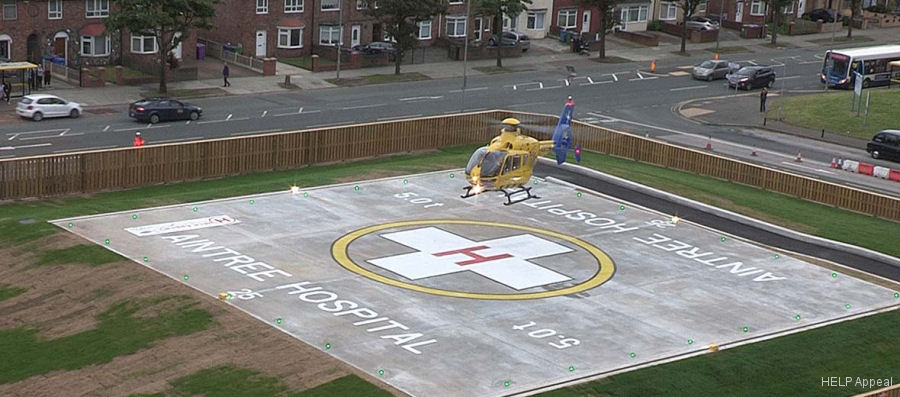 Over 300 Landings for Aintree Hospital, 29-Jul-20 : #Aintree Aintree University Hospital £1m helipad founded by HELP Appeal donations has seen more than 300 landings in its first three years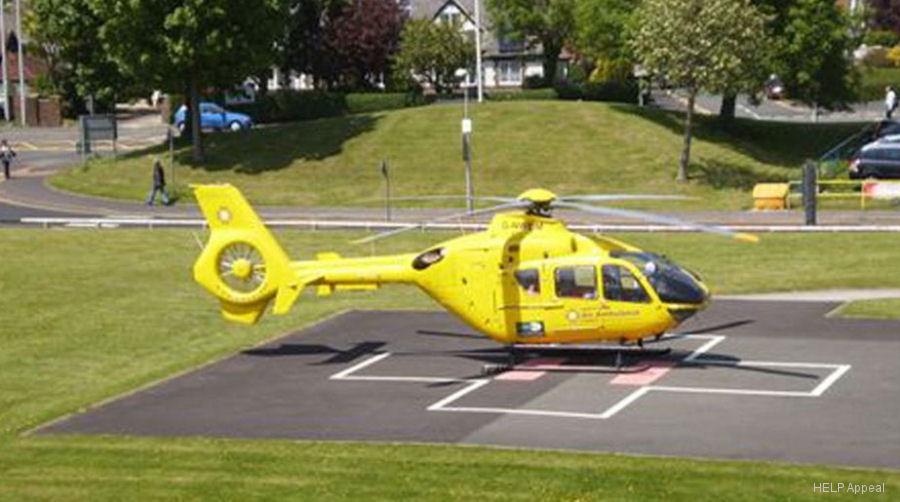 Royal Preston Hospital Helipad Upgraded, 22-Mar-19 : #Hospital The Royal Preston Hospital in England received a £111,000 donation from the HELP Appeal to cover improvements to the safety of the hospital helipad and further assisted its night flying capabilities
Bond signs 7y contract with NWAA, 04-Apr-13 : Bond Air Services (Bond), the largest operator of air ambulance aviation units in the UK, has been awarded a new seven-year contract by North West Air Ambulance (NWAA). The contract, worth just over £10 million, is to provide air ambulance support across five counties in North West England.