From 2004 Charlie Company 3-126th Aviation Air Ambulance ( ex 86th Med Company Air Ambulance ) - Black Hawk from Burlington International Airport, South Burlington, Vermont.
As of 2016, C Co 3/126th AVN (Air Ambulance) is flying the
HH-60M MEDEVAC Black Hawk
and UH-72A Lakota
News of Vermont National Guard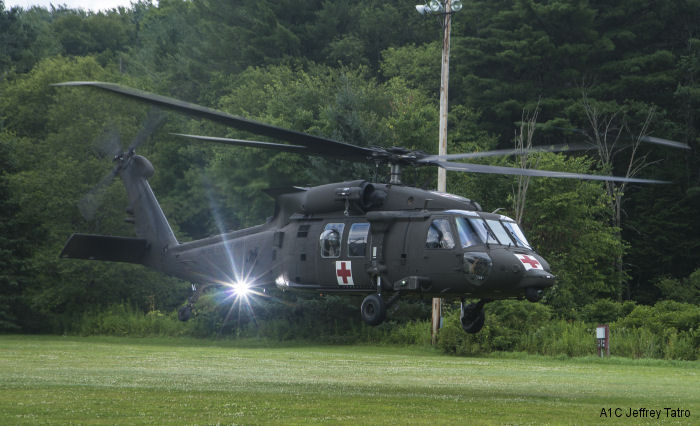 Vermont Guards in Vigilant Guard 2016, 29-Jul-16 : HH-60M Black Hawks from Charlie Company 3rd Battalion, 126th Aviation Regiment (Air Ambulance), Vermont Army National Guard took part of the simulated disaster exercise Vigilant Guard 2016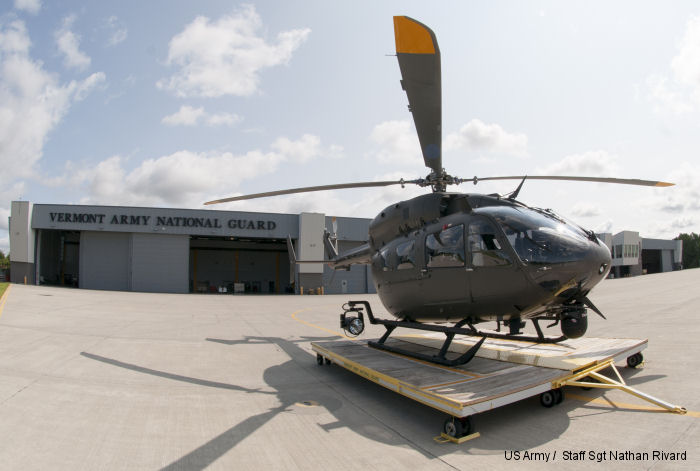 New UH-72 Lakotas for Vermont National Guard, 06-Aug-14 : SOUTH BURLINGTON, VT by Staff Sgt. Nathan Rivard - The Army Aviation Facility in South Burlington saw the landing of two new pieces of equipment to help push flying into the future.
Vermont National Guard List of helicopters

Help Us
| | | | | | |
| --- | --- | --- | --- | --- | --- |
| | C/N | Version | Built | In this Org | In other Org |
| | | hh-60m | | 08-20133 : US Army; 2013 3-126th AVN, Vermont Army National Guard | |
| | 9221 | uh-72a | 2009 | 08-72058 : Vermont ARNG AASF Burlington International Airport, South Burlington;Det.2+ | N582AE : American Eurocopter Feb/Apr 2009 |
| | 9225 | uh-72a | 2009 | 08-72059 : Vermont ARNG AASF Burlington International Airport, South Burlington;Det.2+ | N583AE : American Eurocopter Feb/May 2009 |
| | | uh-72a | | 13-72301 : Vermont ARNG AASF Burlington International Airport, South Burlington; Det.+ | |
| | | uh-72a | | 13-72302 : Vermont ARNG AASF Burlington International Airport, South Burlington; Det.+ | |