Friday January 11, 2008 :
Maritime Safety Administration Of China Orders Two AW109 Power Helicopters
UK / Italy : ( AgustaWestland Press Release ) - AgustaWestland is pleased to announce that the Maritime Safety Administration (MSA) of China has signed a contract for the supply of two AW109 Power light twin turbine engine helicopters, with an option for an additional two to be exercised next year. The MSA is responsible for monitoring all inland and coastal waters and these two helicopters will be dedicated to controlling and fighting water pollution.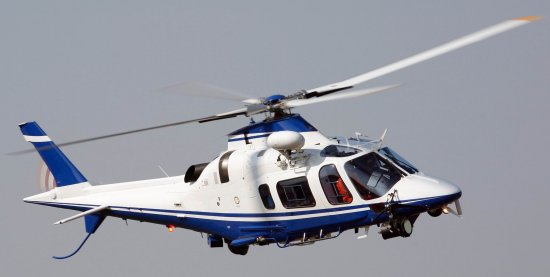 The AW109 Power helicopter was selected following the evaluation of the responses to an international tender issued by the Ministry of Telecommunications of China, to whom the MSA belongs. The AW109 Power was chosen for its class leading operational capabilities and performance in the maritime role. The AW109 Power will be used by the MSA for pollution control and they will operate aboard the MSA's new large vessels operating in the Guangdong province, Southern China. The MSA's activities are planned to be further expanded to cover all regions in the next few years. With the completion of additional vessels already ordered by the MSA, the number of helicopters needed by the MSA is expected to grow significantly, further strengthening the success of AgustaWestland in China.
The MSA order is another success for AgustaWestland in the important Chinese commercial helicopter market. AgustaWestland has already sold 16 helicopters in China and is expected to more than double this figure with additional sales in the next three years, establishing itself as the market leader in the Chinese light and medium twin commercial markets.
The AW109 Power, the world's best selling light-twin helicopter, is ideally suited for embarked operations thanks to its multi-mission equipment package, extensive corrosion protection and high sea state operating capability, due to its wheeled landing gear. With its wide array of sophisticated sensors, the AW109 Power can perform a variety of ship-based missions including maritime patrol, search and rescue, pollution control and law enforcement. Almost 430 AW109 Power helicopters have been ordered from nearly 50 countries to date to perform a large number of roles including VIP/corporate transport, EMS, law enforcement, utility, training and maritime tasks.