c/n D0010
Year 1998 Scr 2003
Helicopter Bell MV-22 Serial D0010 Register 164942 used by US Marine Corps. Built 1998. Aircraft history and location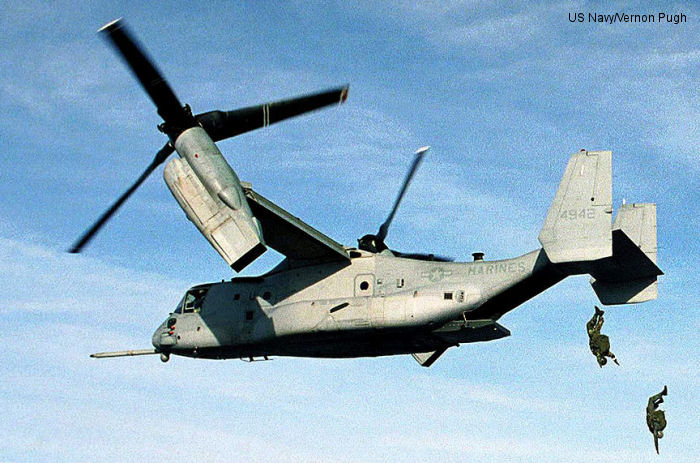 164942

US Marine Corps
1998-01-16
Bell-Boeing MV-22
c/n D0010, EMD flight test, ff 16Jan98
del USMC as MV-22 (EMD) 164942 unk
xfer NATC Pax River 29Jan98
grounded mid-2000 as maintenance trainer
SOC 03Apr06.
2000-01-17
17jan00 at Fort A.P. Hill, VA with Marines performing 10,000 feet free fall jumpings during the V-22 parachute service qualification


2003-02-12
w/o 12feb03 ?