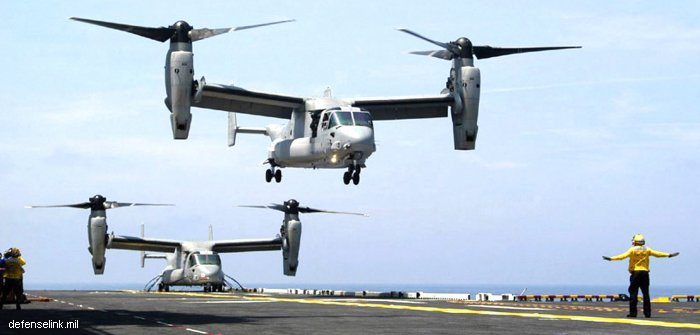 The MV-22B training unit VMMT-204 was established on March 2000. On December 2005, VMM-263 became first operational unit to received the aircraft. Rest of CH-46 Sea Knight units will continue on a squadron-by-squadron basis. IOC achieved June 13, 2007.

On September 2007, 10 MV-22Bs of VMM-263 left for Iraq aboard the USS Wasp (LHD1) for the Osprey's first combat deployment.

On April 11, 2012 an USS Iwo Jima (LHD7) Osprey crashed during exercises in Morocco.