Satellite and aerial maps of MCAS Miramar with nearby locations
Toggle Map
1917 to present

32° 52' 4'' N - 117° 8' 30'' W
10 miles N San Diego, Ca
ICAO: KNKX
IATA: NKX
FAA: NKX
Elevation: 478 feet
Formely known as NAS Miramar and famous worldwide due the Top Gun movie, was renamed MCAS Miramar in 1999 after the closure of nearby bases MCAS El Toro and MCAS Tustin and the establishment here of the 3rd Marine Aircraft Wing.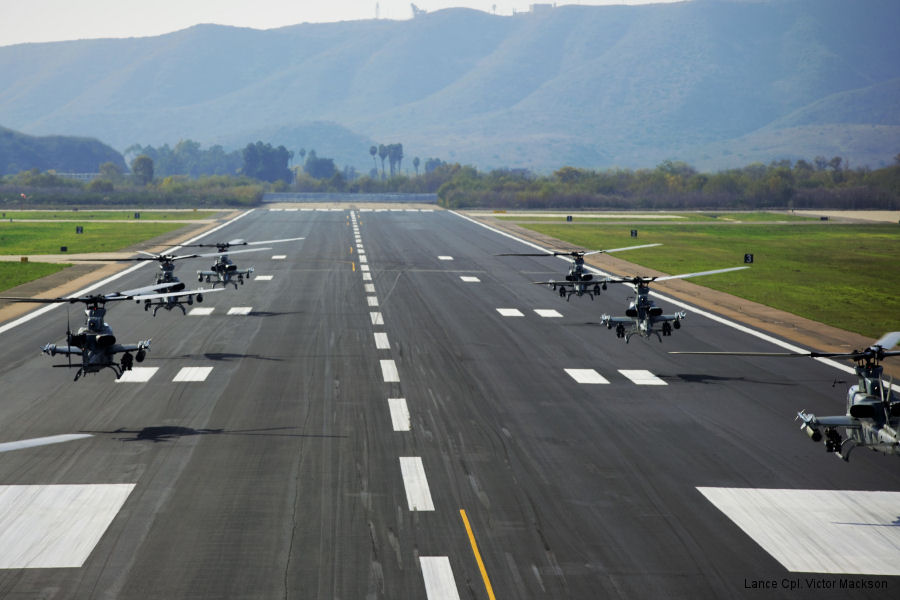 Marine Vipers Tests Strike Capabilities, 22-Dec-19 : #Vipers Twelve Bell AH-1Z Viper attack helicopters from Marine Light Attack Helicopter Squadrons 169 and 469 conducted training exercise in South ern California employing AGM-114 Hellfire air-to-ground and AIM-9 Sidewinder air-to-air missiles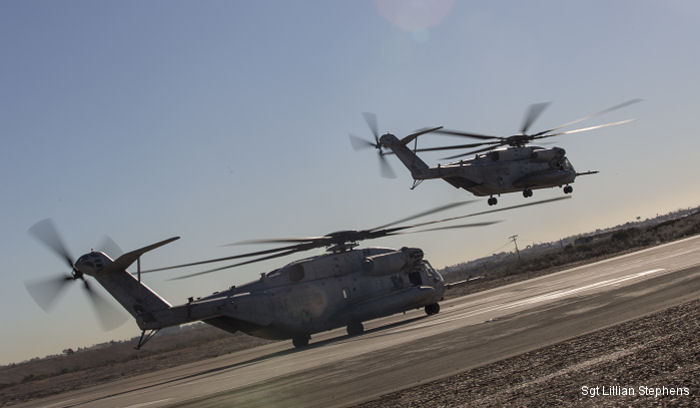 HMH-361 Prepare for Land and Sea Operations, 04-Dec-15 : US Marines with Marine Heavy Helicopter Squadron HMH-361 "Flying Tigers" conducted section Confined Area Landings (section CALs) and Field Carrier Landing Practice (FCLPs) drills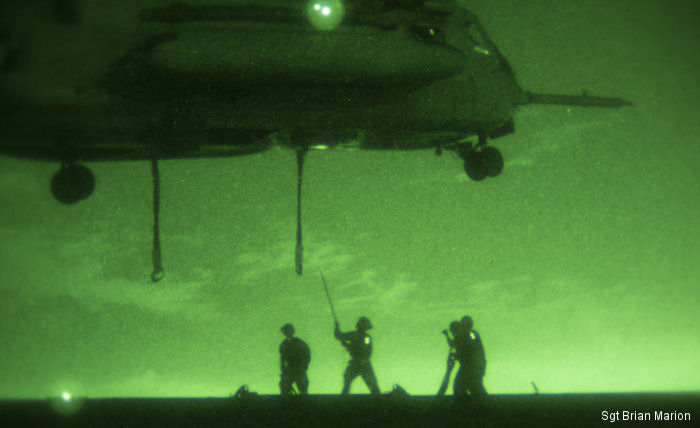 VMM-166 Practice Night External Lifts, 15-Oct-15 : Marines with Marine Medium Tiltrotor Squadron VMM-166 (Reinforced) CH-53E Super Stallion practiced external lift training at night aboard Marine Corps Air Station Miramar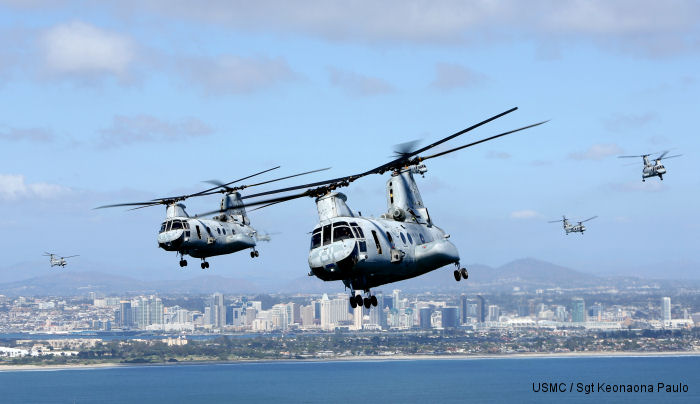 CH-46E Sea Knight final air show flight, 01-Oct-14 :

MARINE CORPS AIR STATION MIRAMAR, CA by Cpl. Owen Kimbrel - For decades, the CH-46E Sea Knight has served our country with honor, reliability and time tested dependability.
05-Jun-14 - VMM-363 62nd anniversary and unveils new insignia
28-Apr-14 - HMH-462 squadron celebrates 70 years of service