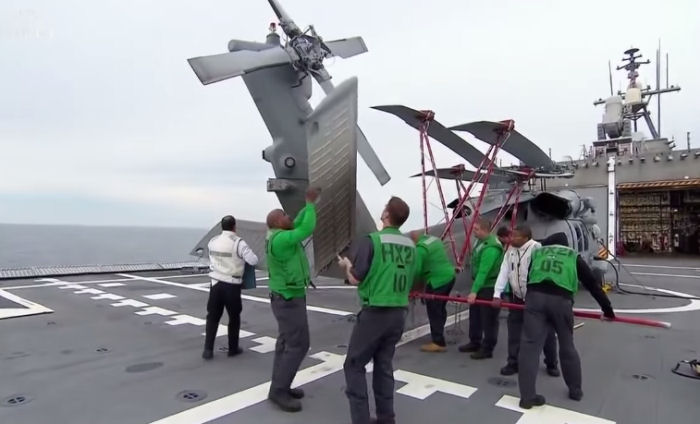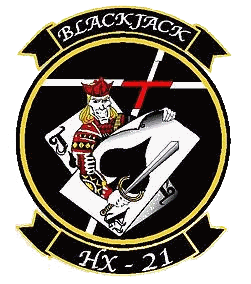 Performs testing and evaluation of all Navy, Marine Corps and Coast Guard helicopters, tilt-rotors, Unmanned Aerial Vehicles (UAVs) and their associated sensor and weapons systems
1949 - Rotary Wing Flight Test Section
1975 - Rotary Wing Aircraft Test Directorate (RWATD)
1995 - Rotary Wing (aircraft) Test Squadron (RWaTS)
2002 - Air Test and Evaluation Squardron TWO ONE (HX-21)
As of 2020, HX-21 is engaged in testing six families of aircraft, including the CH-53K King Stallion, Marines/Navy MV-22, USAF CMV-22B and the Presidential helicopter fleet of
HMX-1
News of Air Test and Evaluation Squadron TWO ONE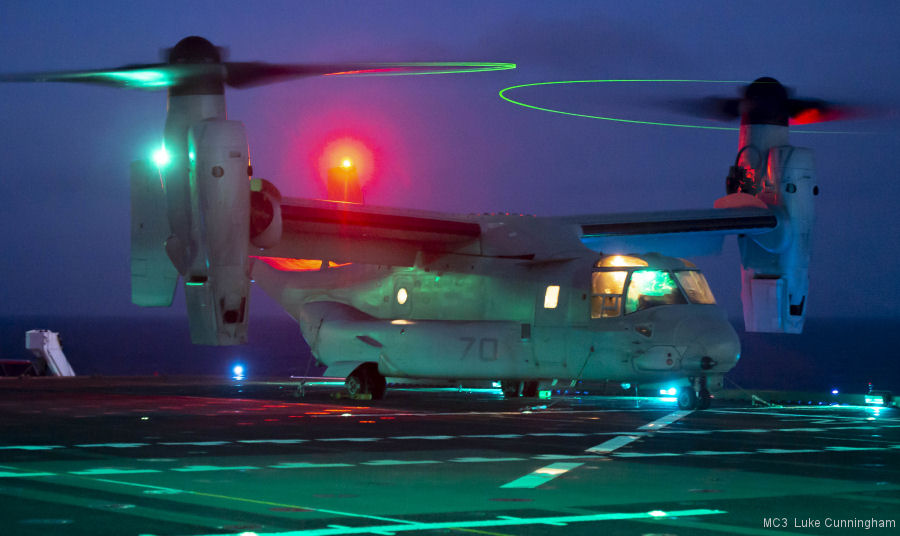 Osprey for First Time on Hospital Ship USNS Mercy, 21-Apr-21 :

#Osprey US Military Sealift Command hospital ship USNS Mercy (T-AH 19) conducts first ever flight deck landing of a V-22 Osprey tilt-rotor. US Navy Air Test and Evaluation Squadron HX-21 exercised flight operations over the course of several days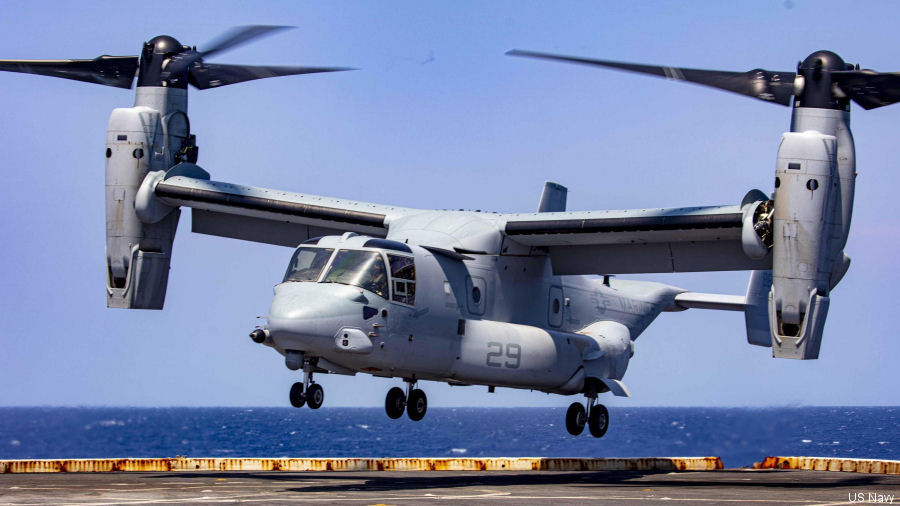 HX-21 Test Osprey on LPD-class Ship, 02-Nov-20 : #LPD US Navy' Air Test and Evaluation Squadron HX-21 completed a 10-day detachment aboard the amphibious transport dock USS New York (LPD 21, San Antonio-class) operating Marine MV-22B, Navy CMV-22B, USAF CMV-22B and Presidential Osprey tilt-rotors during 180 shipboard approaches and landings, totaling 45 hours of flight testing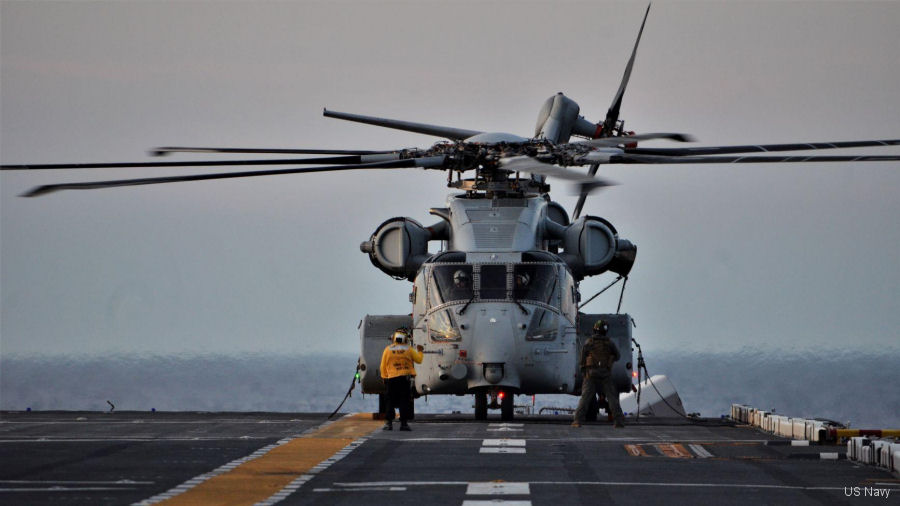 CH-53K King Stallion First Time at Sea, 25-Jun-20 :

#USSWasp The future USMC heavy lift helicopter, the Sikorsky CH-53K King Stallion, completed first sea trials aboard the amphibious assault ship USS Wasp (LHD-1)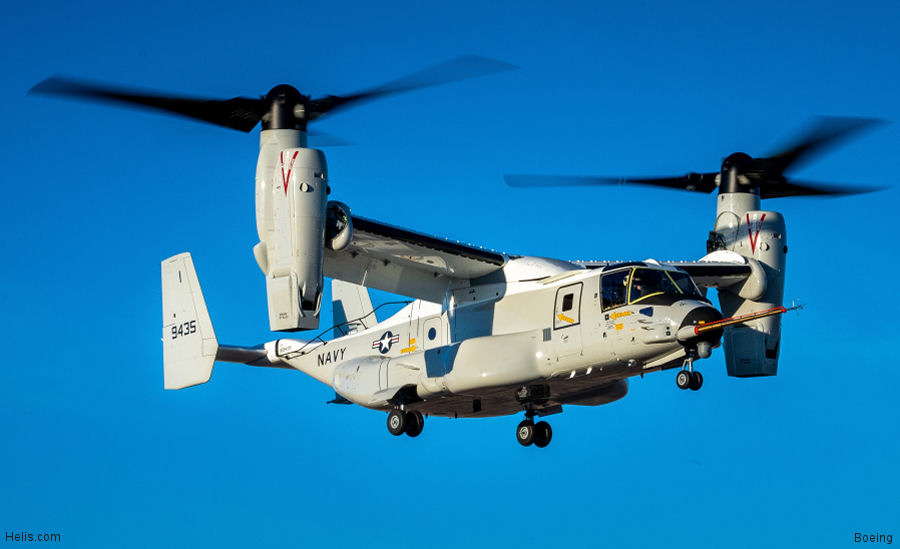 First Flight of Navy COD CMV-22B Osprey, 21-Jan-20 : #FirstFlight The Bell/Boeing CMV-22B Osprey completed its first flight at Bell's Amarillo Assembly Center in Texas. The CMV-22B is the new Carrier Onboard Delivery (COD) aircraft for the US Navy to replace the C-2A Greyhound in the transport mission between shore bases and aircraft carriers. HX-21 squadron will conduct test flight program.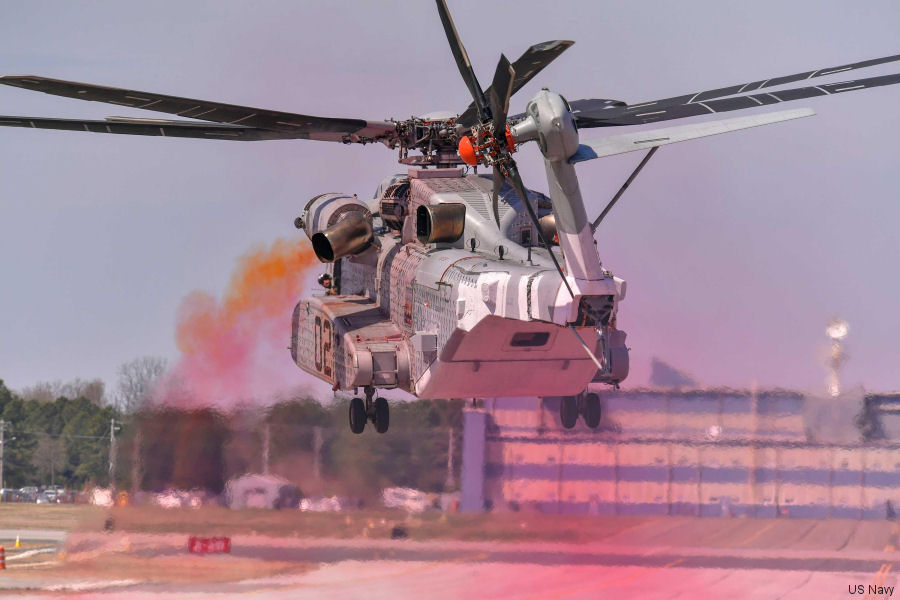 Engine Integration Issues on CH-53K Resolved, 17-Dec-19 : #ExhaustGas State-of-the-art computational modeling helped a joint team design a validated solution to mitigate Exhaust Gas Re-ingestion on the CH-53K King Stallion, the future US Marine Corps heavy-lift helicopter