c/n 083
Year 1978 to 1983 Scr 1993
Helicopter Westland Lynx HAS2 Serial 083 Register XZ249 used by Fleet Air Arm RN (Royal Navy). Built 1978. Aircraft history and location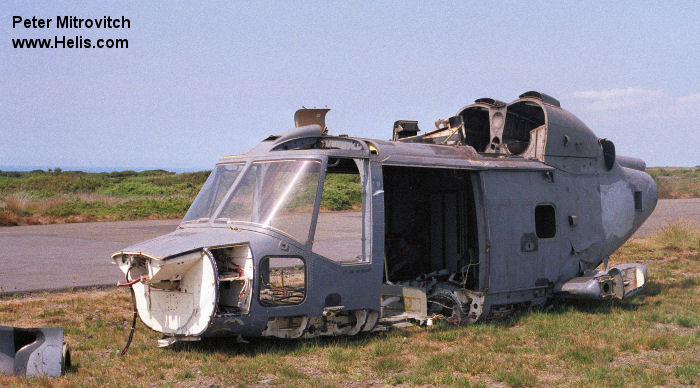 XZ249

Fleet Air Arm
1978-11
RN
Nov78 as 702Sqn /AL at Yeovilton 702 NAS
assigned 815 NAS Avenger Flt / 307 mid Apr 1982. Avenger Flt / 341 by mid May 1982. Operation Corporate
1983-05-04

A

Gulf of Oman
w/o 04 crash in gulf of Oman after tail rotor failure, attached to HMS Avenger (F185)
Crash was due to tail rotor control failure
1984-10

B

HMS Thunderer
G I Airframe Fuselage to RNEC Manadon by Oct 1984 until transferred to Predannack by Aug 1989
1989-08-06

C

EGDO
06aug89 at Predannack Airfield, Cornwall



1993-05
Perished at Predannack by May 1993.