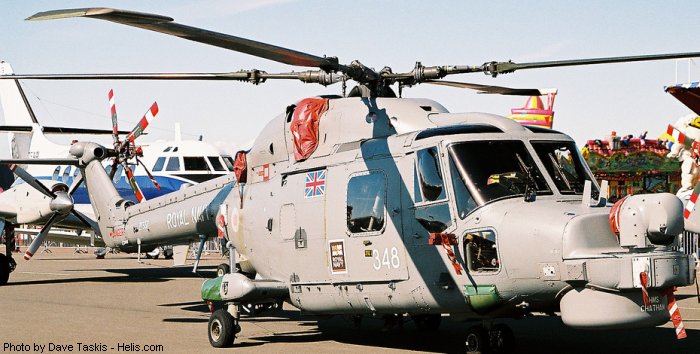 An anti-surface and anti-submarine helicopter specifically designed and tuned to operate from frigates and destroyers of the Fleet, has recently been updated to the Mk8 standard.. Each autonomous flight (Approx 25 in number) comprises a pilot, an observer and a team of 8 maintainers. They embark in their ship whenever it sails. The home base for all seaborne Lynx moved in 1997 from
RNAS Portland
to
RNAS Yeovilton
.
The attack/utility
AH Mk 7/9
version is operated in support of the Royal Marines in conjunction with the Aerospatiale Gazelle AH 1s

60 HAS.2 + 31 HAS.3 new build airframes
65 HMA.8 upgrades

The Lynx HAS.3 was retired from FAA service in a ceremony at RNAS Yeovilton on 1 Apr 2013.

After 4 decades and 490 k flying hours the Lynx last flight took place March 31, 2017
More News ...