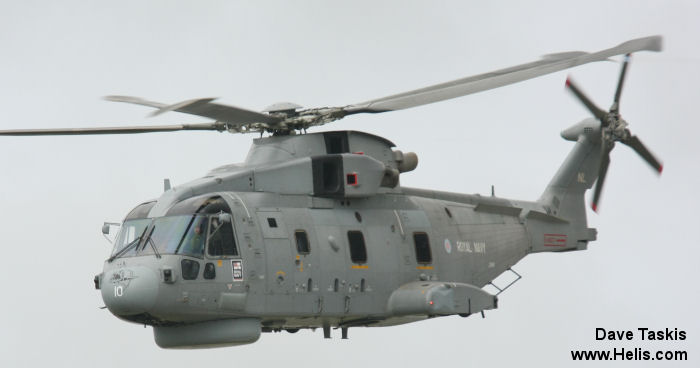 Formed at Ford in Jun 1940 as a torpedo & reconnaissance unit and saw distinguished service in WWII until it was absorbed into 831 Squadron in Jul 1944.

Its rotary wing story, as the famous parent to the Small Ships Flights, began on 4 Mar 1964, when it recommissioned at RNAS Culdrose and took on its first Wasp HAS.1s from
700(W) Squadron
. Three Wasps formed HQ Flt and the first Small Ships Flights were the Leander Class frigates
HMS Leander
(F109),
HMS Dido
(F104),
HMS Penelope
(F127) and the Tribal Class
HMS Mohawk
(F125). It moved to RNAS Portland (then HMS Osprey) on 1 Dec 1964. The Rothesay Class flights followed shortly and later, the Amazon Class from 1974.

To this core task, various duties were added and removed at times. It took on the Wessex HAS.1 County class (Guided Missile Destroyer) flights in 1964 and handed off Wasp conversion training to
706 Squadron
in Dec 1964, just prior to the move to Portland. When
771 Squadron
disbanded, it took over its Whirlwinds (HAR.1 and HAS.7) in Jan 1965. It added the Wessex HU.5 flights of the two
Regent class
Stores Support Ships and
HMS Protector
Flights Whirlwind in 1966.

As the Wasp flights grew and more demands were being made on planning and operations, tasks began to be handed off to other units. The Wessex HAS.3, which replaced the HAS.1s from Jun 1969 on the County class destroyers, were given back to
737 Squadron
in Jun 1970. Initial conversion and training was relieved from the unit when
703 Squadron
reformed in Jan 1972 but was taken back in Jan 1981 when 703 was re-absorbed and the focus shifted elsewhere to introducing the Lynx HAS.2 into service and beginning the run down of the Wasp.

The Lynx HAS.2 began to appear in Sep 1986 and more were transferred in from
815 Squadron
, in 3 tranches in Sep 1986, 1987 and 1988. The last Wasp HAS.1 left the unit in Mar 1988 and in 1990/1991, the unit's Lynx were active in the Persian Gulf supporting operations in and around the Kuwait Theatre of Operations. On 26 Mar 1993, the unit disbanded and it passed all its Lynx over to 815 Squadron.

In Oct 2004, 829 Squadron reformed at RNAS Culdrose and resumed its famous heritage as the parent of the Small Ships' Flights, by absorbing the detatched Merlins from
824 Squadron
.

Between Aug and Nov 2013, 829 NAS embarked a
Merlin
Flt aboard a Type 45 destroyer (
HMS Defender
), for the first time.

In a ceremony at RNAS Culdrose on 28 Mar 2018, 829 Squadron decommissioned and merged with
814 Squadron
.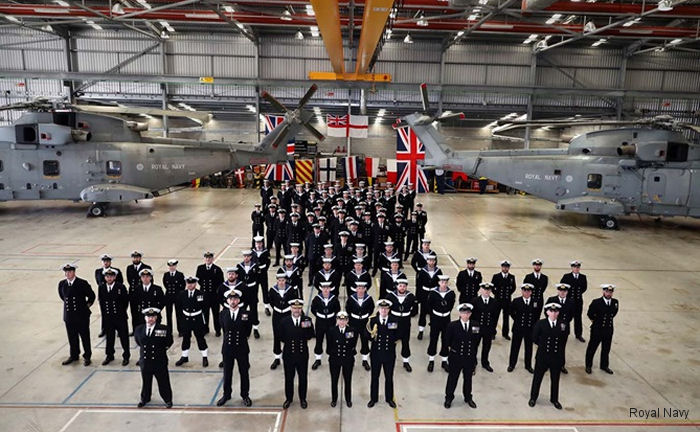 29-Mar-18 -

Royal Navy' 829 Squadron was decommissioned and merged into 814 Squadron in a ceremony at RNAS Culdrose. Flew the Merlin HM1 and then HM2 from Type 23 frigates over the past 14 years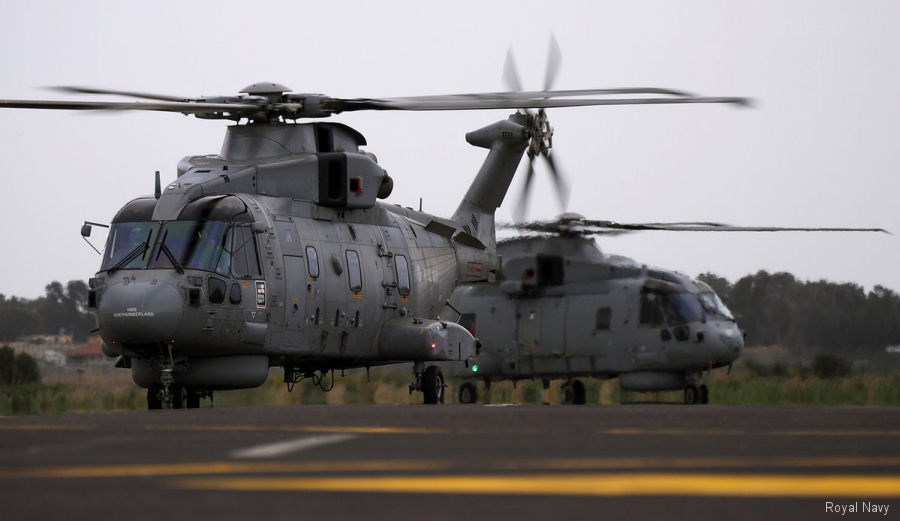 09-Mar-18 -

814 and 829 NAS Merlins deployed to Catania in Sicily to take part of anti-submarine warfare exercise Dynamic Manta 2018 with Italy, Belgium, Canada, France, Germany, Greece, Spain, Turkey and USA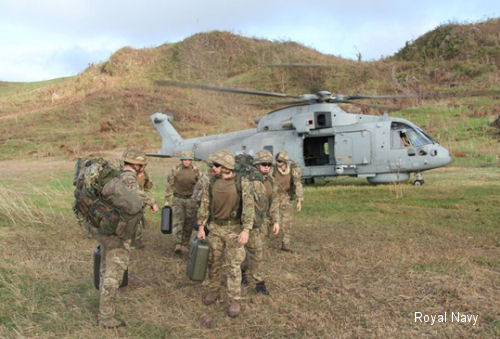 27-Nov-13 -

Royal Naval Helicopters from HMS Illustrious have begun to deliver aid, people and equipment to small Philippine islands devastated by Typhoon Haiyan over a fortnight ago.
Models
Dates
1976-dec
1979-feb

-03

HMS Sheffield (D80)
Wasp HAS.1 XT441 / 337 as Ships Flt
1979-feb

-03

1979-feb

-03

HMS Sheffield (D80)
Ships Flt Wasp XT441/337 ditched in sea off Gibraltar following engine fire and tail severed. Wreck recovered to UK.