Helicopter AgustaWestland Merlin HM.1 Serial 50118 Register ZH849 used by Fleet Air Arm RN (Royal Navy). Built 2000. Aircraft history and location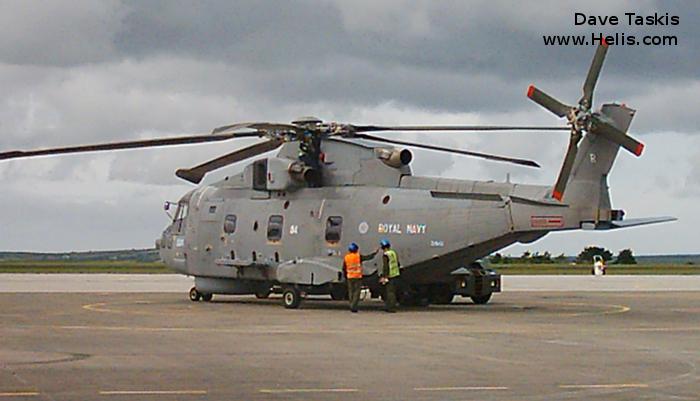 ZH849

Fleet Air Arm
50118/RN29
2001-08-24
265-R

A

HMNB Portsmouth
IFoS 2001 aboard HMS Illustrious at IFoS Portsmouth. International Festival of Sea 2001
2005-08-23
584-R

B

EGDR
as 824Sqn /584-R at RNAS Culdrose 824 NAS



2020-05

C

EGDM
Long Term Storage QinetiQ Boscombe Down
2020-10
assigned to HMS Northumberland for duration of her Oct - Dec 2020 Arctic deployment.