Helicopter Saunders Roe Skeeter 7 Serial S2/5074 Register XL762 used by Army Air Corps AAC (British Army). Built 1958. Aircraft history and location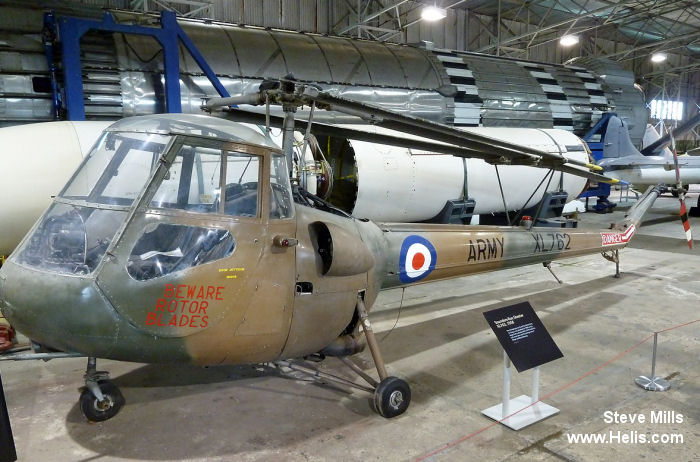 XL762

Army Air Corps
AOP.12. Appeared at 1958 SBAC Farnborough Air Show, dd AAC Sep 1958. Spent various amounts of time with 651 Sq, 654 Sq, 22 Flt, 652 Sq, 9 Flt, Air Troop 2 Royal Tank Regiment. GI Halton 8017M. Middle Wallop store. 652 Squadron
2014-09-28
28sep14 preserved at the National Museum of Flight, East Fortune, Scotland


-
1975

A

Museum of Flight
Hangar 3 Acquired by Museum of Flight, . Still present 2013.