Satellite and aerial maps of AAC Middle Wallop with nearby locations
Toggle Map
1940 to present

51° 9' 0'' N - 1° 34' 0'' W
5nm SW of Andover, Hampshire
ICAO: EGVP
IATA:
Elevation: 297 feet
Opened as an RAF fighter station as part of the pre-war expansion programme with grass runways. The USAAF took it over in Aug 1943 as a fighter / reconnaissance base until Jul 1944, when it was handed back to the RAF. Then in Mar 1945 it became RNAS Middle Wallop, as HMS Flycatcher. It was returned to the RAF in 1946, reverting to a fighter station and passed to RAF 81 Group in Jul 1955.

After the
Army Air Corps
was formed in 1957, it became clear a Headquarters was required for the new organisation.  Middle Wallop passed from the RAF to the Army on 1 Oct 1958, and whilst the buildings have been improved and the site enlarged, the runways remain grass. It must be one of the largest operational grass airfields in Europe. The
Museum of Army Flying
is also on part of the base and well worth a visit.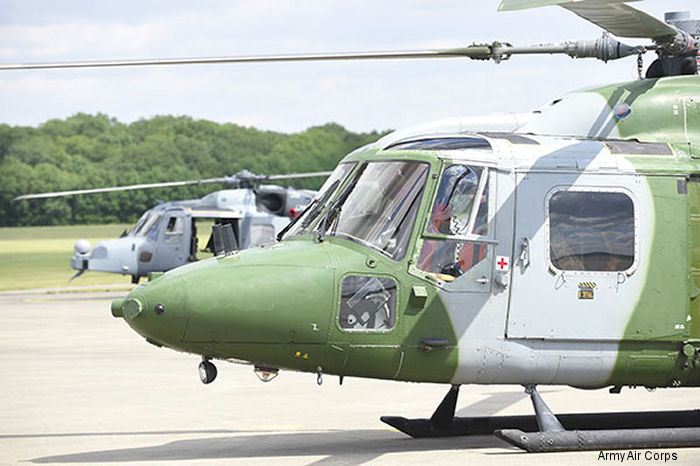 British Army Retires Last Lynx AH.7, 31-Jul-15 : British Army Air Corps retires their last Lynx AH.7 helicopter on a farewell ceremony at Middle Wallop. They will continue to use the AH.9A (until 2018) and the recently introduced Wildcat