Helicopter Eurocopter EC135T2 Serial 0267 Register G-POLF G-ESEX D-HECP used by UK Police Forces ,McAlpine Helicopters ,Eurocopter Deutschland GmbH (Eurocopter Germany). Built 2002. Aircraft history and location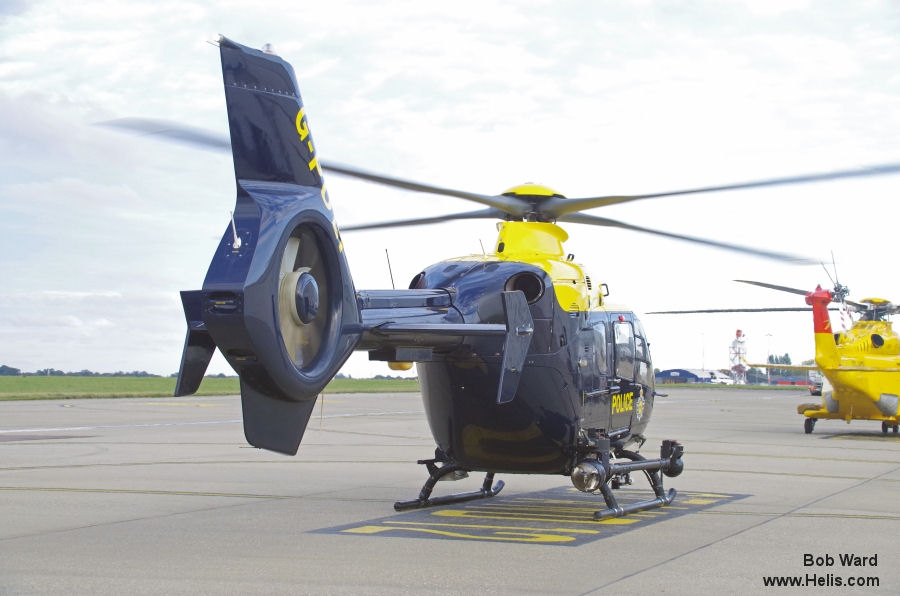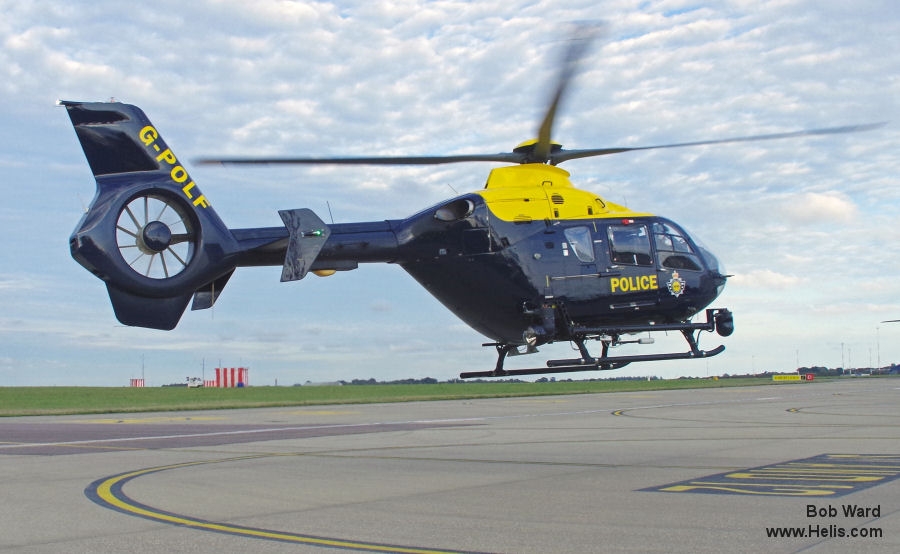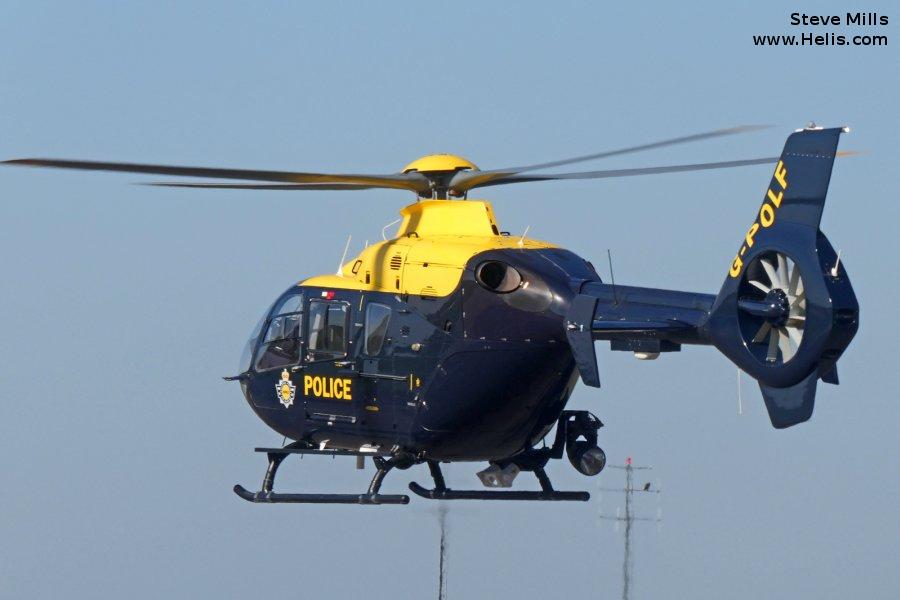 D-HECP

Manufacturers test serial (6th issue). To UK.



G-ESEX

McAlpine Apr/Jul 2003, test serial D-HECP
Essex Police Jul03-Nov12 Essex Police
West Yorkshire Police Nov12-Feb13 WYP
2013-02
West Yorkshire Police Feb13-Nov16, T2+ type
NPAS NPAS



G-POLF

2016-11
West Yorkshire Police from Nov16
NPAS NPAS
2018-11

A

EGTK
upgraded with Night Vision (NVIS) capability First UK NPAS EC135 Upgraded with Night Vision
2019-02-27

B

EGML

Nearby and to NW

Using its night vision capability around the London Borough of Havering at 03H00 UTC on 27 Feb 2019.
2019-06-15
hovering over Walthamstow, E17
2019-07-21
Welwyn Garden City, England
2019-08-28
Harlow, England
2019-10-22

C

EGSH
West Yorks Police
visiting Norwich, NHV AW139 OO-NSN in background





2019-11

A

EGTK
under maintenance at Airbus UK ( conv to p3? )
2019-11-28
Welwyn Garden City, England
2020-05-28
hovering over Wood Green, London, N22
2020-06-13
12:23 hs hovering over London protests
2020-09-00

D

EGUB
NPAS South East from RAF Benson, replacing G-TVHB
asg NPAS Benson
2020-10-08
High Wycombe, overhead Booker, dir to Benson
2021-04-13
Circling over Banbury, Oxfordshire
Banbury, England
2021-06-01

C

EGSH
departing Norwich 01Jun21 after a fueling stop



2021-09-18
UKP381
Sevenoaks, England
2021-10-23
UKP381
Wroughton, England
2022-03-02
UKP381
Oxford, England
2023-12-02

UKP381

departed RAF Benson and orbiting St Albans after dark.


Call sign for this aircraft: UKP381