Helicopter Eurocopter EC135P2+ Serial 1067 Register D-HHCF D-HECR used by Helicopter Travel Munich Eurocopter Deutschland GmbH (Eurocopter Germany). Built 2012. Aircraft history and location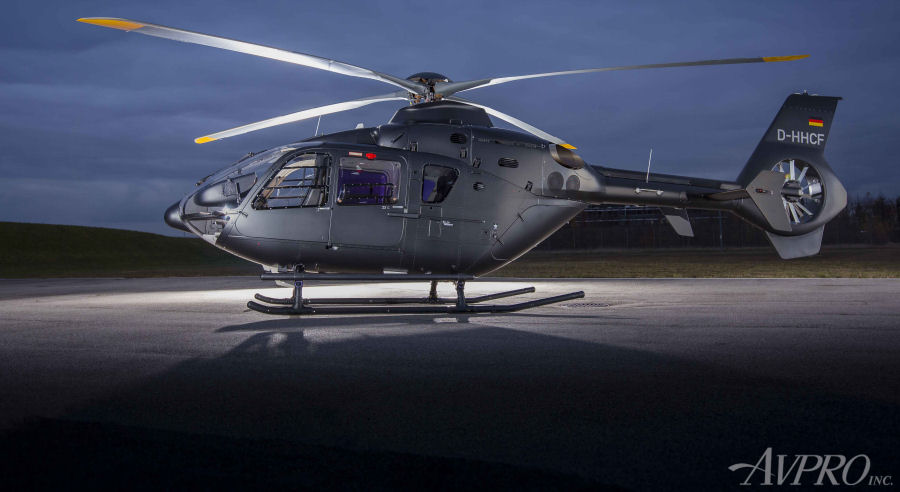 ID
New Layout

D-HECR


Eurocopter Deutschland GmbH

For D-HECR see also:
ec135t3 c/n 2012
2006 ec135t2+ c/n 0542
2008 ec135t2+ c/n 0644
2015 EC135P2+ c/n 1200
2016 ec135t3 c/n 1220


Eurocopter Germany Jul13, test serial D-HECH
Monaco ntu
Airbus Herlicopters Germany Feb15
Reg with Mfr Year 2015

D-HHCF


Helicopter Travel Munich
HTM from Mar15

D-HHCF



Jan/Mar 2018, sold Eurocopter EC-135-P2+ 2015
One VIP owner since new
Dual pilot IFR avionics package, enhanced sound proofing, air conditioning, weather radar & traffic advisory system, emergency floats

D-HHCF


Helicopter Travel Munich
HTM 2018 ?