Helicopter Bristol Sycamore 4 Serial 13444 Register XL824 8021M used by Aerospace Bristol ,Royal Air Force RAF. Built 1957. Aircraft history and location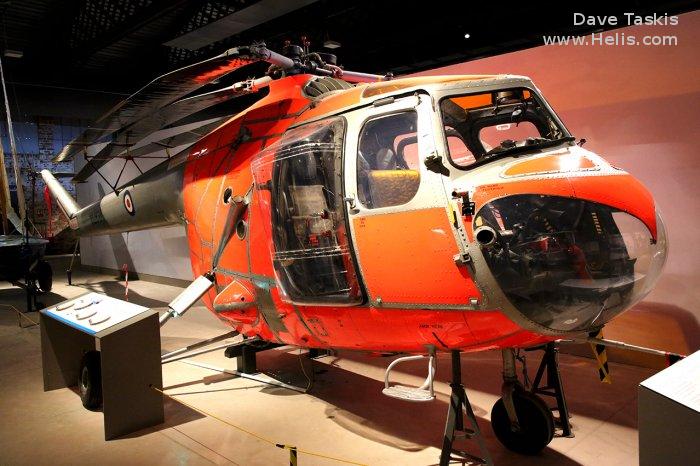 XL824

Royal Air Force
HR.14 built at Filton. Del RAF c Jun 1957
284 Squadron from 1958
103 Squadron from Aug 1959
1564 Flight
CFS(H) from 1966 284 Squadron
1975-06

A

EGWE
Stored Stored at RAF Henlow in the RAF Museum collection, by Jun 1975, still present 1979
1982-12-14

B

MMSI Air and Space Hall
Exhibit Dec 1982 to (then) Manchester Air and Space Museum
still at Manchester Museum of Science and Industry by Feb 2000
2015-04

C

EGTG
Exhibit Apr 2015 to Aerospace Bristol (museum)



8021M

Royal Air Force
G I Airframe Jul 1968 became GI Airframe 8021M
to Wroughton (for RAF Museum ?)



XL824

Aerospace Bristol
2018-05-07

C

EGTG
Exhibit at Aerospace Bristol museum, on the north side of Filton.