Helicopter Bristol Sycamore 4 Serial 13444 Register XL824 8021M used by Aerospace Bristol Royal Air Force. Built 1957. Aircraft history and location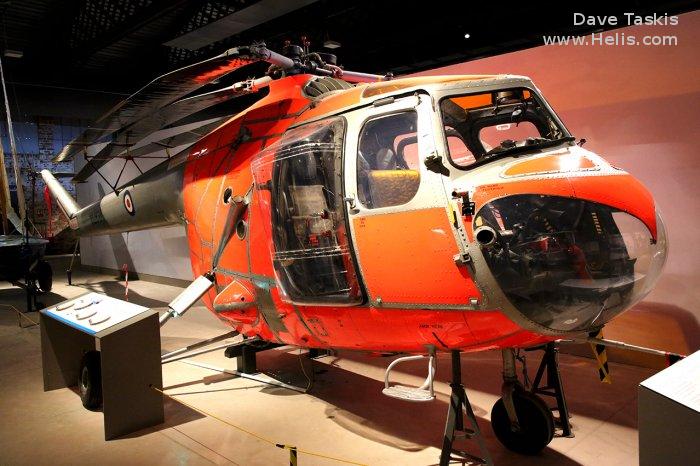 ID
New Layout

XL824


Royal Air Force
HR.14 built at Filton. Del RAF c Jun 1957

XL824


Royal Air Force
284 Squadron from 1958
103 Squadron from Aug 1959
1564 Flight
CFS(H) from 1966 284 Squadron
Aircraft Retired / Not available by 1966

XL824


Royal Air Force
jun75 RAF Henlow Stored Stored at RAF Henlow in the RAF Museum collection, by Jun 1975, still present 1979

XL824


Royal Air Force
14dec82 MMSI Air and Space Hall Exhibit Dec 1982 to (then) Manchester Air and Space Museum
still at Manchester Museum of Science and Industry by Feb 2000

XL824


Royal Air Force
apr15 Filton Exhibit Apr 2015 to Aerospace Bristol (museum)

8021M


Royal Air Force
Jul 1968 became GI Airframe 8021M
to Wroughton (for RAF Museum ?)

XL824


Aerospace Bristol
07may18 Filton Exhibit at Aerospace Bristol museum, on the north side of Filton.