Helicopter Sikorsky S-62A Serial 62-001 Register N880 used by Carson Helicopters State of California Sikorsky Helicopters. Built 1958. Aircraft history and location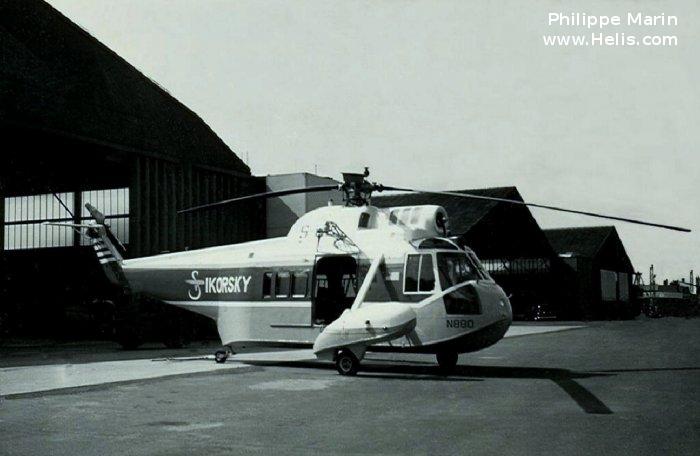 N880

Sikorsky Helicopters
1958-05-22
Sikorsky S-62, c/n 62-001, ff 22May58
retained by Sikorsky as N880
modified to S-62A unk
after testing by the US Army and US Coast Guard
1959-06
at Le Bourget, pre XXIIIe ''Salon International de l'Aéronautique'' 12-21 june 1959


State of California
1958-05-22
SFO Airlines 18Nov63
substantialy damaged during power off auto-rotation at NAS Alameda, when a car was struck, 02Dec63
reported destroyed after engine failure and hard landing by NTSB on 15 Apr65
San Francisco Oakland Airlines SFO
Carson Helicopters
1958-05-22
sold and rebuilt by Carson Helicopters, airworthiness certificate issued 09Mar70
registered N880 09Sep70
stored at Carson Helicopters, Perkasie, PA, unk.