| | |
| --- | --- |
| Version of : | PT6 |
| SHP: | 2000 |
| Type: | Turboshaft |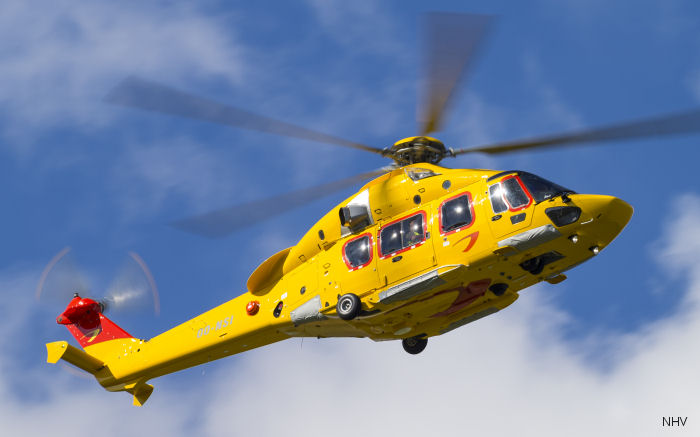 NHV's H175 Fleet Reaches 10,000 Flight Hours, 28-Feb-17 : Belgian NHV's fleet of 8 H175 helicopters logged 10,000 flight hours since first delivered in December 2014. Global launching customer, they have eight more in order.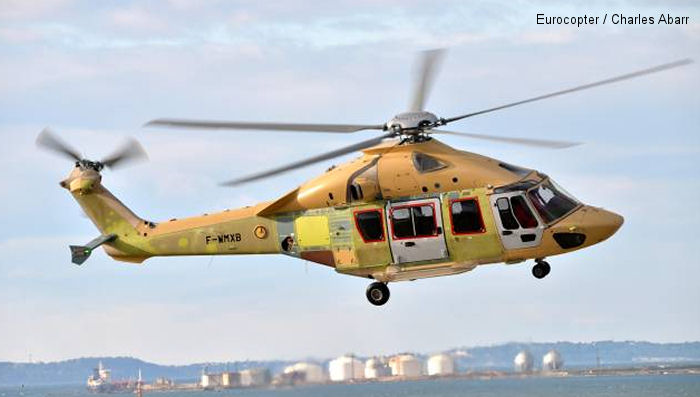 First flight of EC175 production aircraft, 12-Dec-12 : Eurocopter has conducted the first flight of its no. 1 series-production EC175, and confirmed the excellent performance of this next-generation multi-role helicopter.
P&WC PT6C-67E engine for the EC175 cerified, 24-Apr-12 : LONGUEUIL, QUEBEC -- Pratt & Whitney Canada (P&WC), a division of United Technologies Corp., has received Transport Canada type certification for the PT6C-67E turboshaft engine that will power Eurocopter's EC175 helicopter. The Eurocopter EC175 is a new commercial multirole helicopter and the PT6C-67E is the latest turboshaft engine in the PT6C-67 family for the medium class helicopter segment.