Satellite and aerial maps of Victoria International Airport with nearby locations
Toggle Map
1939 to present

48° 39' 12'' N - 123° 26' 2'' W
2nm SW of Sidney
ICAO: CYYJ
IATA: YYJ
Elevation: 62 feet
Located at the extreme south east of Vancouver Island, on the northern tip of the Saanich Peninsula, work began to construct Patricia Bay Air Station for the
Royal Canadian Air Force
in Mar 1939 as tensions grew in Europe. It had opened as a training base for Canadian and Empire pilots and a Pacific seaplane base by Christmas that year.

After a significant contribution during World War II, civil aviation grew from 1948 and by 1952 the RCAF had moved out. With further growth it became Victoria International Airport in 1959.

Although helicopters had operated from time to time, the
Canadian Armed Forces
returned to a permanent presence at Pat Bay when
443 Squadron
(MH443) moved into the West Camp in 1989 as part of 12 Wing (at
CFB Shearwater
), in support of the Pacific Fleet.

Years
Rotary Wing Aircraft Unit
bold : Current Model
normal: Unit no longer at this base
1989/
443MHS
CH-124 Sea King 1974/18





Victoria International Airport News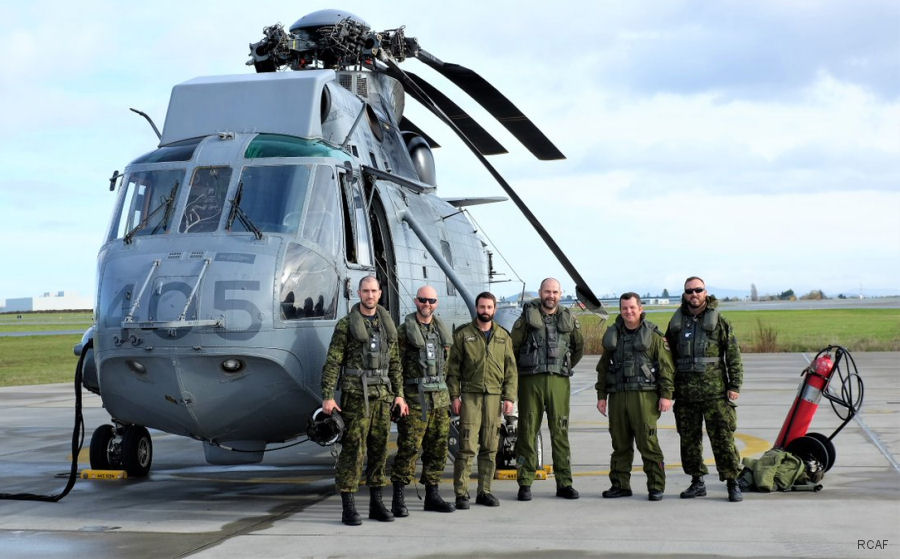 Farewell to Canadian Sea King, 22-Dec-18 :

#SeaKing Royal Canadian Air Force Sikorsky CH-124 Sea King last official flight after 55 years of service
List of aircraft and events at Victoria International Airport

Login to Edit
By Date
|
By Serial