Satellite and aerial maps of Weston-super-Mare with nearby locations
Toggle Map
1936 to present

51° 20' 20.65'' N - 2° 55' 51.46'' W
2 nm SE of Weston-super-Mare
ICAO: EGFI
IATA:
Elevation: 17 feet
In contrast to many UK bases, Weston-super-Mare was conceived and developed by the local Council to promote business and tourism in 1935, rather than in response to the
RAF
expansion programme in advance of WWII. The airfield opened as a commercial concern in 1936. The RAF established an Elementary Flying Training School soon after the start of the war and a shadow aircraft factory was set up by the
Bristol Aeroplane Company
on the south western margins of the base. No.1 Radio School was also established for training of radio and radar technicians.

The
Bristol Aeroplane Company
had a base on the Oldmixon (south west) part of the site and along with the factory at
Filton
manufactured a considerable number of Sycamore, including all the examples for West Germany between 1957 and 1959. Much of the turbine conversion work was carried out here for the
Whirlwind
HAR.9, HAR.10 and HCC.12. In Mar 1960,
Westland acquired the helicopter interests of Bristol Aeroplane Company and manufacture moved eastwards to
Yeovil
and the ex-Fairey plant at
Hayes
. Commercial maintenance capacity was retained (Puma repairs for the RAF and roof / cabin sections for the line at
Marignane
, Sea King seat construction, Wasp refurbishment for foreign customers) and the Gazelle production line was moved here from
Yeovil
in mid 1977. The RAF began its drawdown as first the radio school at the adjacent RAF Locking moved to RAF Cosford, and in 1995, the Bristol Aero Collection was moved to RAF Kemble in Gloucestershire and development permission was granted for a housing estate.

In 1978, the embryonic British Rotorcraft Museum acquired premises at the south eastern side of the airfield at Weston-super-Mare and after 1981 when it became a company, its growth has continued. Renamed the International Helicopter Museum in 1988, it undertakes preservation work and displays a stunning array of helicopters in its refurbished and expanded buildings. In 1991, the first International Helidays towards the end of July, was organised by the Museum and held on the
seafront
in the town of Weston-super-Mare.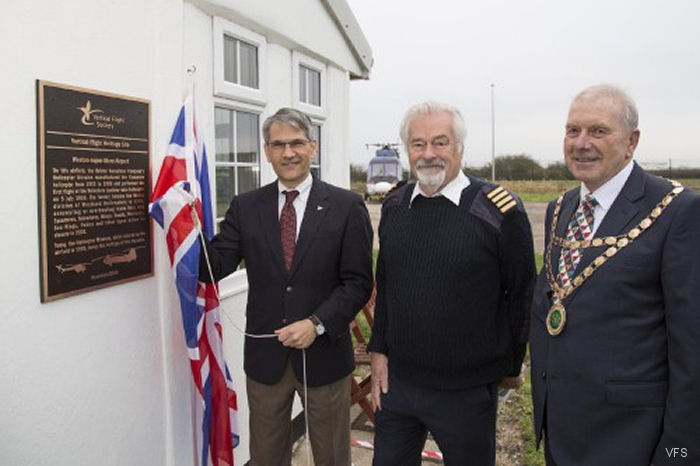 Weston Airport Named VFS Heritage Site, 20-Nov-18 : #Weston The Vertical Flight Society (VFS) recognized Weston Airport, Weston-super-Mare in Somerset, UK, home of The Helicopter Museum, as a VFS Vertical Flight Heritage Site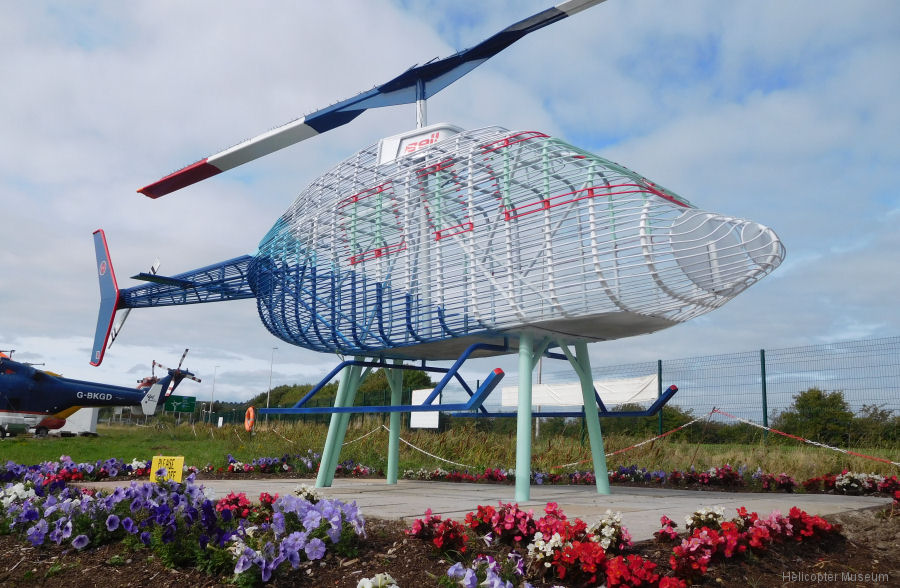 Sculpture Restored at the Helicopter Museum, 23-Aug-18 : #HelicopterMuseum The Helicopter Museum in Weston-super-Mare completed restoration of a full-size sculpture of a Bell 206 Jet Ranger to serve as its gate guardian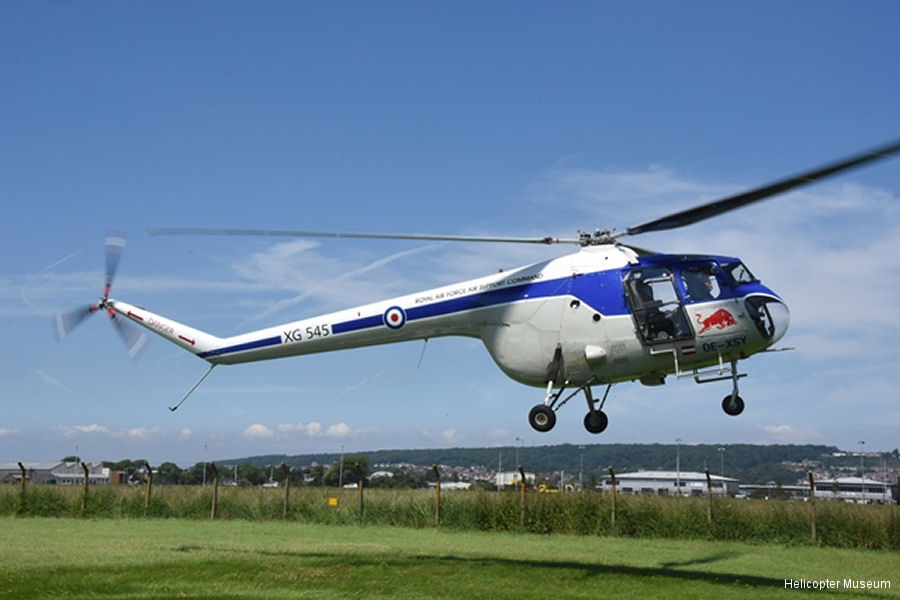 Sycamore Historic Visit to Weston-super-Mare, 14-Jun-18 : #museum The world's last flying Bristol 171 Sycamore flew to the Helicopter Museum at Weston-super-Mare, UK 60 years after it was built. Will be displayed until June 24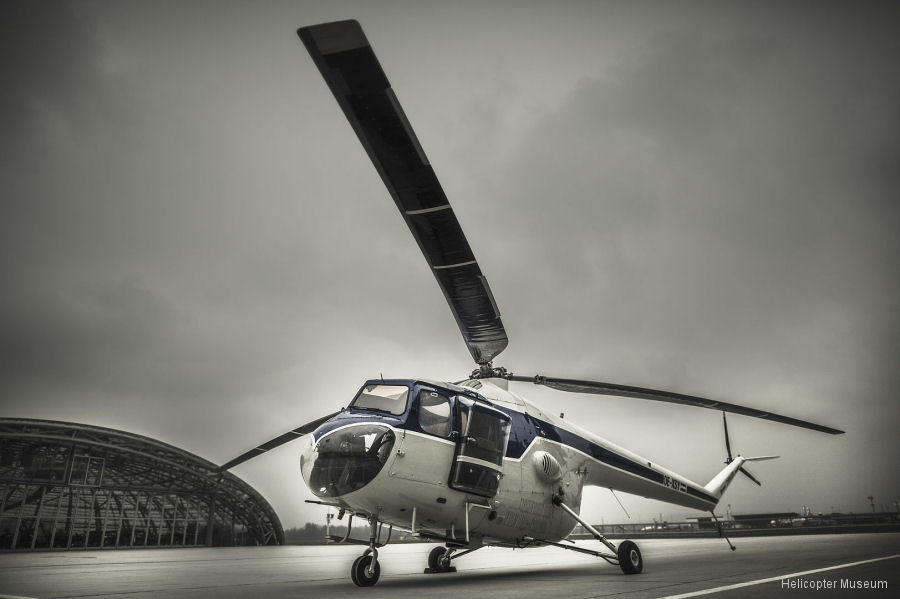 Sycamore to Visit the Helicopter Museum, 01-Jun-18 : #museum The Weston-super-Mare Helicopter Museum receiving the world's last flying Bristol 171 Sycamore. The former RAF aircraft will be there June 11-24, 2018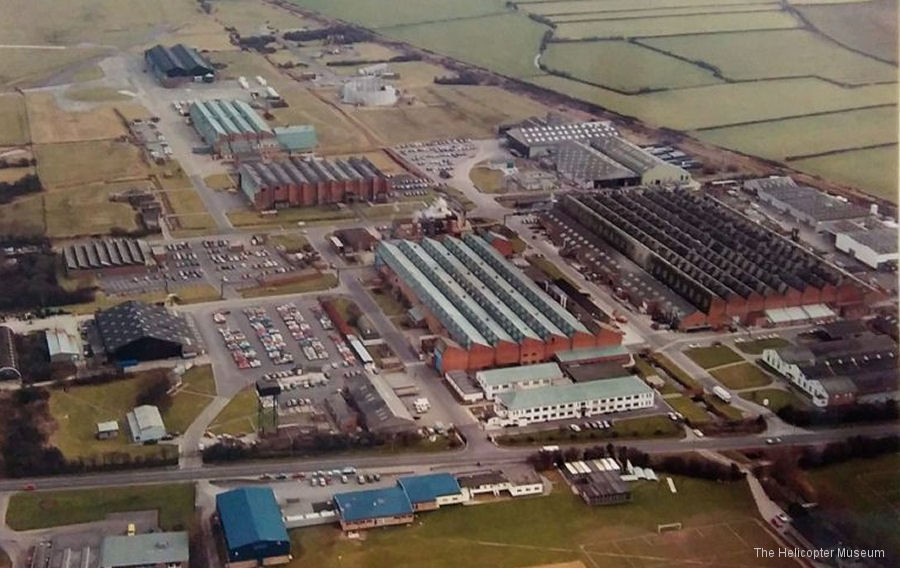 Weston Helicopter Museum Honoured by AHSI, 26-Mar-18 : The Helicopter Museum site at Weston-super-Mare, UK recognized by the American Helicopter Society International (AHSI) as one of two 2018 recipients of its Vertical Flight Heritage Sites award program
20-Jul-17 - Steam Powered Helicopters at the Helicopter Museum
29-Nov-16 - Restored Wessex Goes on Display
01-Feb-16 - Piasecki H-21 Flying Banana at the Helicopter Museum